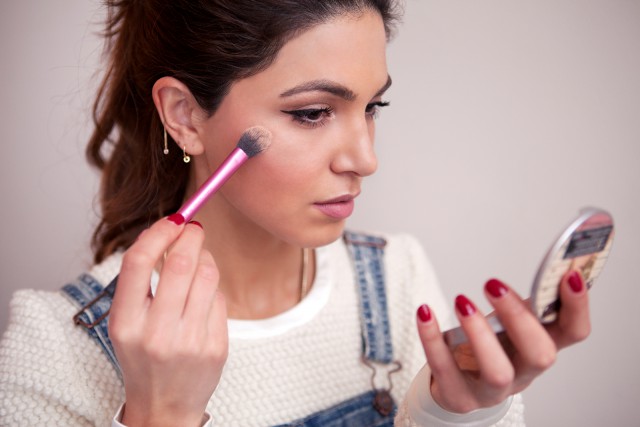 Highlighter. Despite its name, it could be the most underrated product of our make-up collection. While most women forget about adding a touch of radiance, to me highlighters have become my most important make-up product. Why? Because when it comes to achieving a gorgeous glow, an illuminator is key. Enough reason to put this essential product in the spotlight.
A highlighter instantly creates a luminous complexion, gives the face more depth by bringing out the highest features of your face, and most of all it adds a healthy glow to the skin. Illuminators are the finishing touch to every make-up look, whether you created a natural everyday appearance or went all-out with an evening look. You can find highlighters in many different shapes and forms, plus they can be used in multiple ways. I know that all of these options can be a bit confusing, since it took me a long time to discover and know exactly how to work with it. That's why I wanted to dedicate a post to the different effects, textures, and methods of application when it comes to highlighters.
The smaller the brush, the more control you have.
Formulas
The first type of highlighter is powder (pictured above). It's probably the most-used formula as it suits all skin types – especially those who have combination to oily skin. The second option is a creamy texture for a smooth application. When dealing with dry skin I'd recommend using a cream or liquid based highlighter, as it doesn't enhance any dryness.

Regardless of skin type, the area you want to apply a highlighter to also affects the choice in using a liquid or cream based highlighter. Since liquid highlighters in general are more concentrated you'll need to use them more sparingly on areas where a small dab is enough, like the tops of your cheekbones, the bow of your upper lip, or on top of your brow bone. When you want to illuminate a larger area, the best type of highlighter is powder. It's more diffused, so it looks natural, and it's easy to apply.

Favorite Powder highlighters
The Balm Mary Lou Manizer
Bobbi Brown Shimmer Brick 'Pink Quartz'
Bourjois Ombre à Paupières Eyeshadow (8)

Favorite Creamy highlighters
Topshop Glow Highlighters in 'Gleam' and 'Polish'
Mac 'Pearl'
Chantecaille Liquid Lumière
Finishes
Then there are the different affects: you can find shimmery highlighters, ones with a satin finish, and there are also illuminators that have more of a subtle sheen to it. Personally I like to use the ones with a subtle finish on a day-to-day basis (E.g. Mac lightscapade), as it gives the most natural result. But during the evening I love to reflect the lights by using highlighters with a tiny bit of glitter in it, which is also great for when taking pictures, e.g. The Balm Mary Lou Minizer and Mac's Soft And Gentle.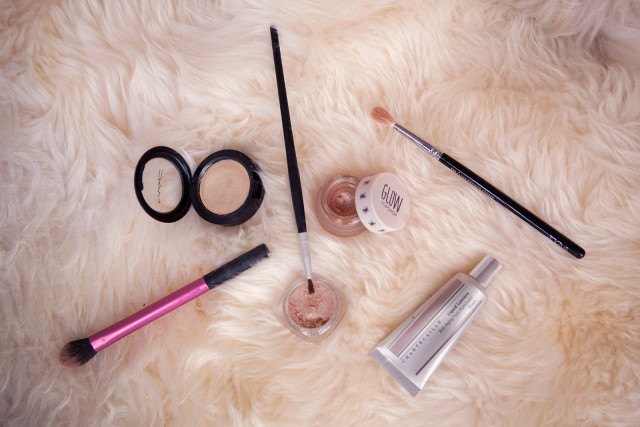 Shades
There are several colors you can choose from such as white, various shades of pink, golden tones, and pearlescent. I usually adapt my highlighter to the rest of my make-up, especially to my eye shadows. When I create a look that mostly involves warm pigments, I tend to use gold-colorer illuminators (The Balm Mary Lou Minizer). On the other hand, when I include cooler tones into my look, I like to add pink, white or pearly shades to certain features of my face (Mac Pearl).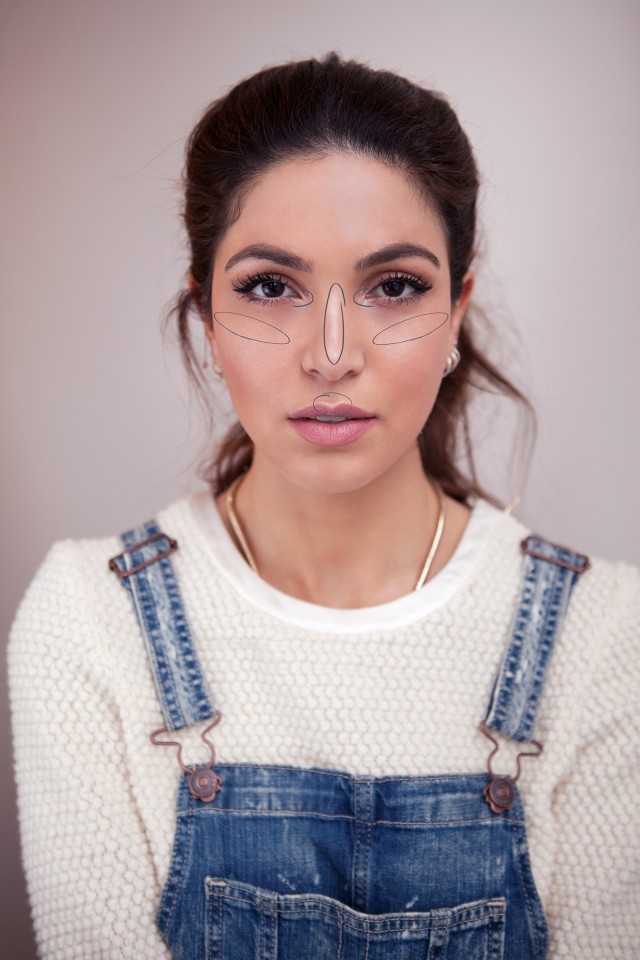 Application
Highlighters can only do its work when you apply it properly. You can use brushes as well as your fingers: I prefer my fingertips when I use creamy products and make-up brushes to apply powder based highlighters. I use the biggest one for my cheekbones, a medium sized brush for the bridge of my nose, and a tiny tool for the inner corners of my eyes and Cupid's bow. The smaller the brush, the more control you have!
These are my favorite ways of using illuminators:
Swipe some highlighter on top of your cheekbones to create sculpted highlights on the bone structure.
Dab some highlighter at the inner corners of your eyes; this will give you a fresh and awake look.
Draw attention to the center of your face by swiping some highlighter down the bridge of your nose.
Add whatever you have left on your brush or fingers on your Cupid's bow, it's the fastest trick to give your lips a fuller appearance.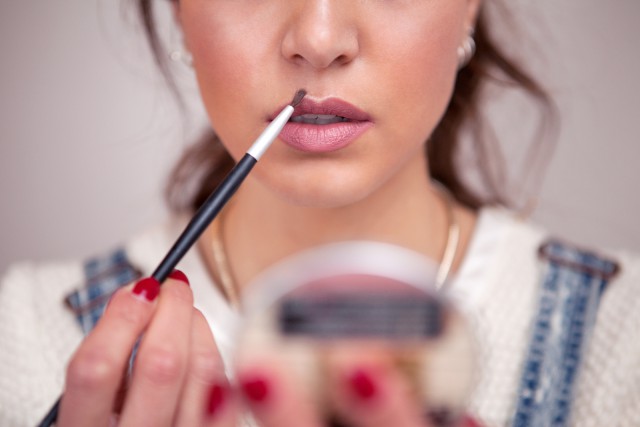 Trick
Here's a little trick to help a cream or liquid highlighter glide on even smoother: warm the product on your fingertips instead of applying it directly onto the face. It will blend more beautiful with your skin and so it will give a more natural effect.