Five beauty goodies that really deserve to be in this post: these are the latest products that I discovered and have become favorites of mine. Three of them are perfect for the week-ends or even the party season, which are just around the corner! This month I'm sharing two make-up items, a nail product, and two things that will comfort your skin. Get excited!
P.S. If you use the mobile version, make sure to check out the product list below the comment section.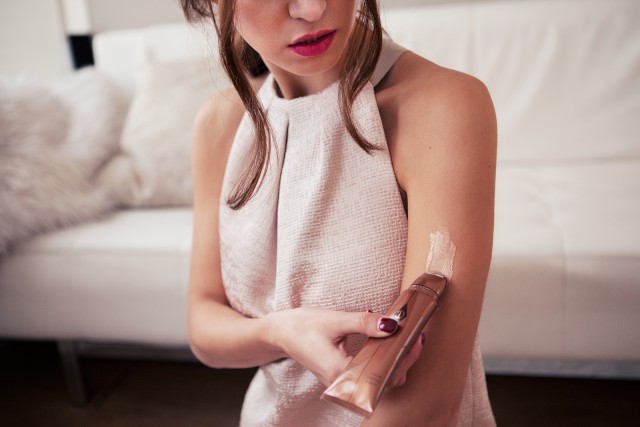 Charlotte Tilbury
'Supermodel Body' Slimmer Shimmer
Three in one! This lotion hydrates, gives my skin an amazing glow, and creates the illusion of leaner and longer limbs (when applying it in the centre of your arms and legs). It's a body product that I like to use before an evening out, as the lights will pick up the shimmer beautifully. I love how it instantly brings back some summer memories when I'm using this. I'm looking forward to try out more of Charlotte Tilburry's products as I heard some great things about her eyeshadows, lipsticks, and of course the filmstar bronze & glow, which seem to be sold out every time I want to purchase it.
Hourglass
Opaque Rouge Liquid Lipstick (Icon)
Vampy red with a blue undertone – this one has been my absolute favorite the past month. You guys know that on a daily basis I stick to the nudes and the pinks, but I can't resist a bold lip color every once in a while. It's the formula that makes this lipstick from Hourglass so unique: it applies silky smooth, but dries out matte without dehydrating your lips. It must be the many vitamins and fruit extracts that nourishes them so much. Besides that, the pigmentation is enormously rich and the liquid lasts a long time. The perfect red, if you ask me!
Also I'm preparing a post which is completely dedicated to my favorite lip products for this fall/ winter. I honestly can't wait to share it with you. The last time I did a similar post I received great feedback.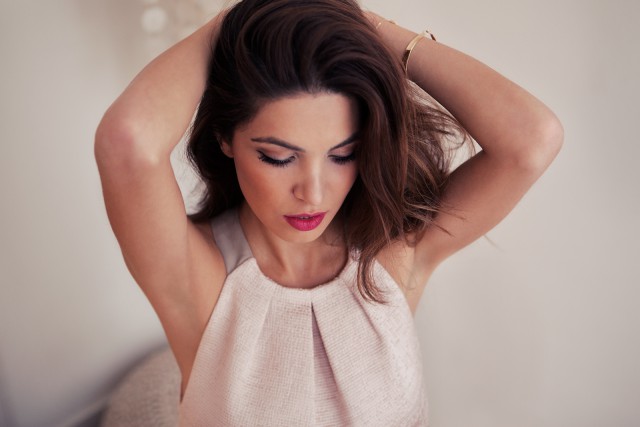 KIKO
Nail Polish Remover Travel Wipes
This little container has been my travel pal for the last couple of weeks. Before I discovered these travel wipes I always took a huge bottle and some cotton balls with me, can you imagine how much (unnecessary) space it took in my luggage? KIKO's Nail Polish Remover Wipes are way easier, especially when you're on-the-go. The best thing about these pre-soaked wipes is that they remove my nail polish quickly and they're really easy to use. Plus they're lightly fragranced and don't dehydrate my nails, which I think is a nice benefit as well. So for all my travel lovers and basically all of you who like doing it the easy way, it might be something to consider. H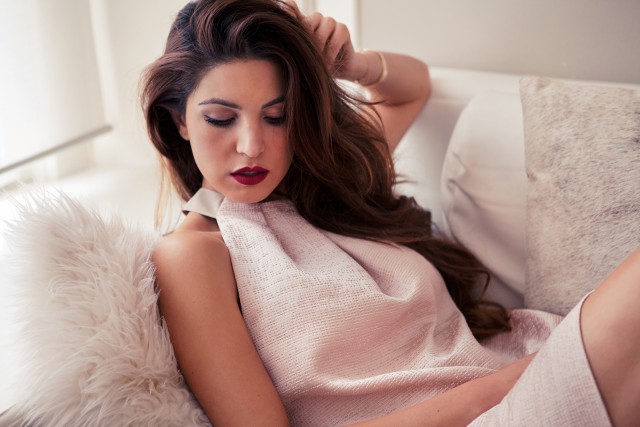 GoodSkin Labs
True Hydration 24H Gel Crème
As the name already predicts: this moisturizer keeps my face hydrated all day and night. When it's getting even a tiny bit colder outside, my skin immediately starts feeling dry. So a rich crème is much needed during these months! I use this one from GoodSkin Labs in my morning routine and before I go to sleep. It's super effective and it makes the dryness on my face disappear like snow before the sun.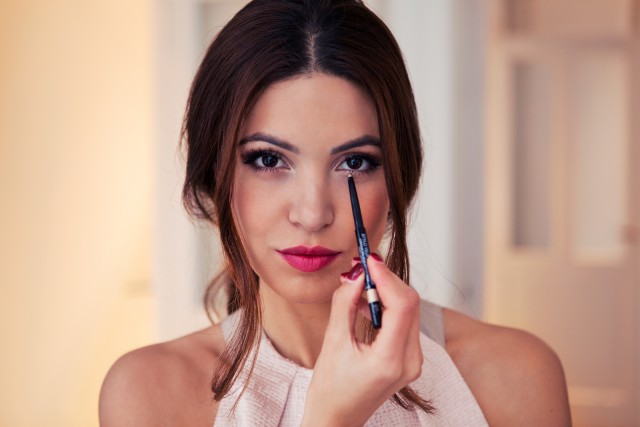 Chanel
Long-Lasting Eyeliner (987 Or Blanc)
Or Blanc, which is French for white gold, has been my go-to eye product for the past couple of weeks. This cool-toned eyeliner is the perfect finishing touch to my different eye looks! It glides on smoothly thanks to the gentle, soft texture and it's long-lasting: ideal for those long nights during December. As I already told you before, I love to put some highlighter in the inner corners of my eyes, because a touch of gold right there really brightens up the eye area and gives you an instant fresh look. It also creates a little bit of the illusion that you have bigger eyes, and who doesn't like that? A You could also use it as a highlighter (on the brow bone, bridge of your nose, and cheekbones) if you like. The white gold color pays off really well, so a little goes a long way – especially during daytime.