Last night we got back from our trip to Milan – the destination that we've visited the most this year and the city that has stolen my heart. I can't wait to share the looks we shot in between our busy meeting schedule. I went through the images yesterday during our flight and I think Maurits did a very good job. As most of you know we always work together with Annick which is our photographer (and she's amazing). But sometimes when we're on a little trip, Maurits has to take over the job! And he likes doing it once in a while, although it's not his favorite thing to do. Before I'm sharing more of it I first wanted to show you guys the images we took before we left for Milano.
That day it started to get colder in The Netherlands, but luckily the sun came through the clouds, and this leather jacket was a great way to keep me warm thanks to its slightly longer cut. Somehow the peeling paint on the windowsills reminded me of the two-tone distressed leather in the Moto jacket.. I love how this coat isn't anything like my other leather jackets. The leather is incredibly soft and because of that it feels super comfortable. And as you guys know how much I appreciate comfort, this was just ideal to me.
Since the jacket stands out more, I decided to keep the rest of the look pretty simple wearing dark skinny jeans, a black turtleneck, and a pair of leather booties. The red pigments of the rough bricks complemented the warm tones of the bag and my hair really well. It was the perfect place to sit down, get some air, and take a walk for a little while.

I was wearing
AB Two-Tone Washed Leather Jacket
Black Turtleneck
Skinny Jeans
Black Boots
Alexander Wang Emile Bag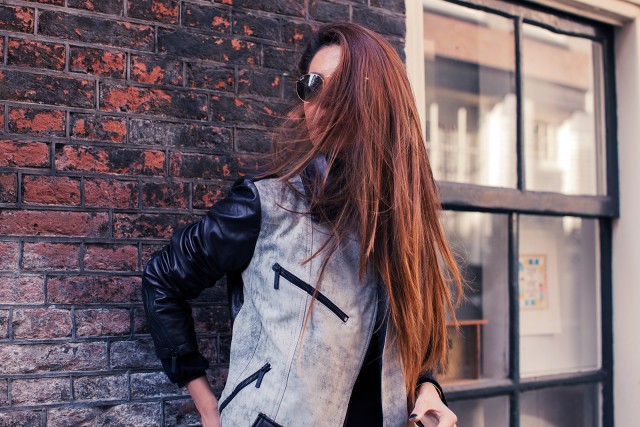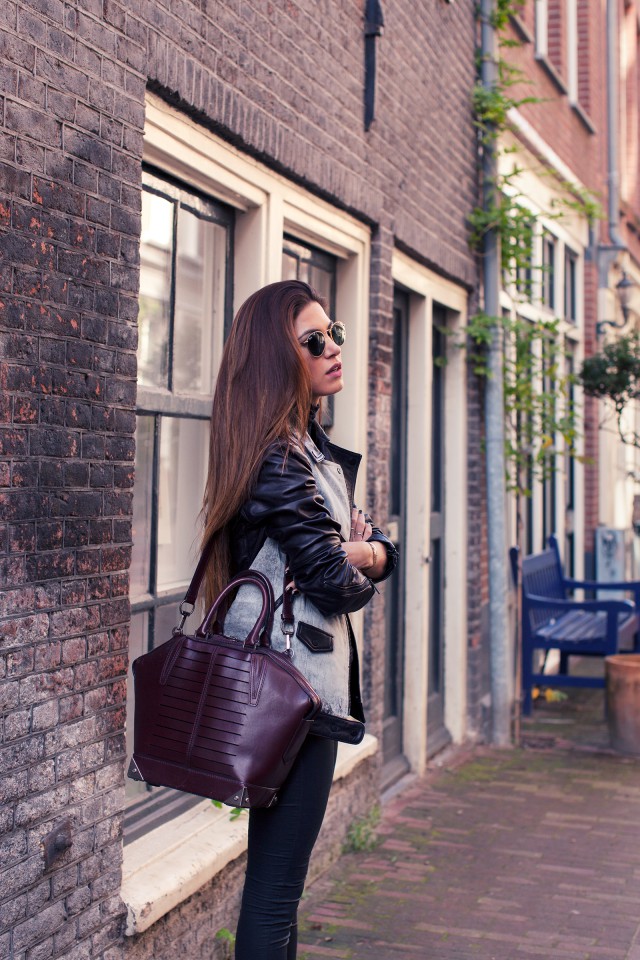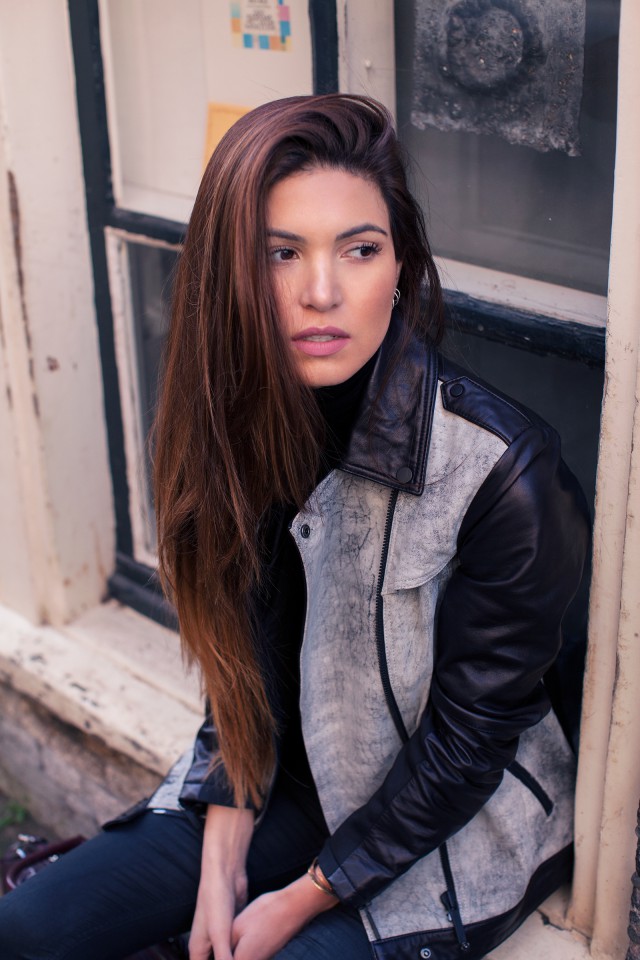 Maurits likes taking pictures once in a while, although it's not his favorite thing to do