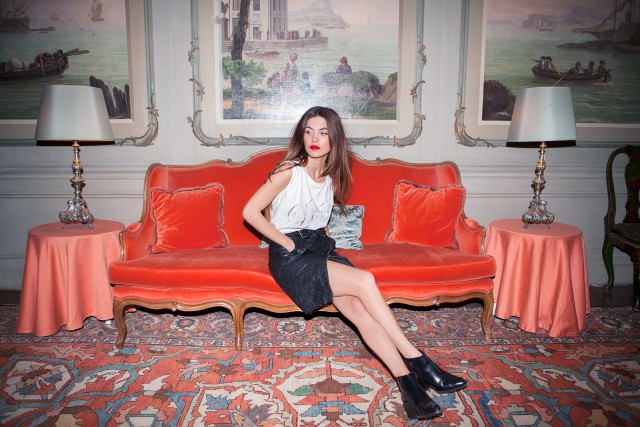 This blogpost is in collaboration with Trussardi.
Strong yet subtle, incisive and fresh: that's what the luxury fashion from the Italian Trussardi is all about. These values continue in the Trussardi Jeans line, which is more lighthearted and casual, but still manages to maintain the elegance of the original Milanese brand.

A little while ago, Trussardi Jeans started a fun and fresh concept under the creative direction of Gaia Trussardi, who did an amazing job in my opinion. At the Piazza della Scala, adjacent to the Trussardi Headquarters, the relaunch of Trussardi Jeans was showcased during a special event including a runway show and several performances and I was there to witness this amazing night. The ambiance was exactly like their new concept: fresh, carefree, and most of all FUN.

In the middle of Amsterdam, at museum Van Loon, we translated this by creating a raw setting that contrasted against the authentic interior of the location. Shooting with a flash created a whole new feeling to the shoot – something we haven't done before. I wanted to take advantage of the occasion by sharing a look that included lots of great quality leather, which immediately reminds me of the fact that the garments are made in Italy. I love how the details of this outfit such as the playful belt, brings back memories from that carefree night in Milan.