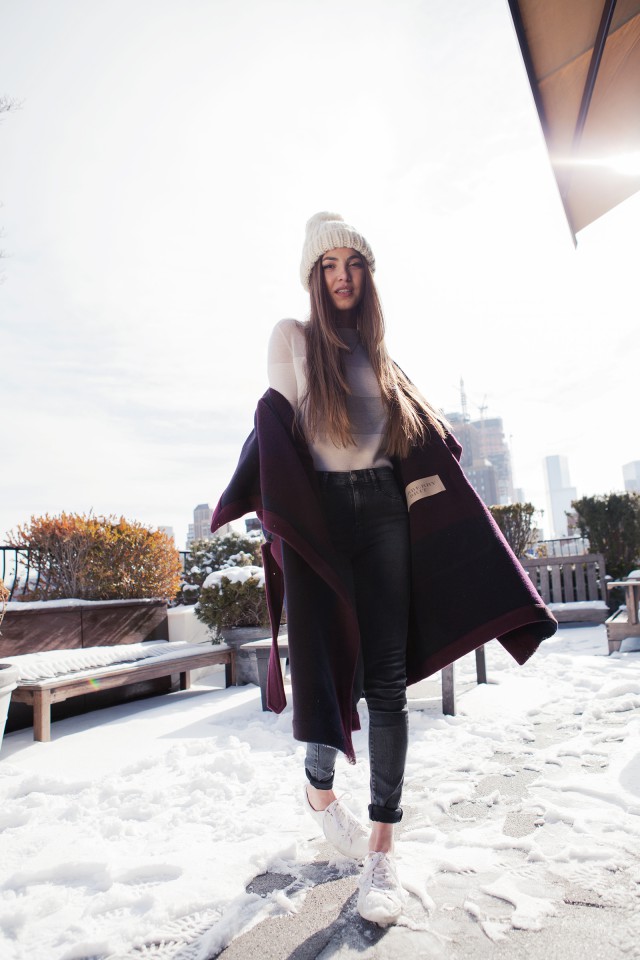 It feels so nice to be back in my time zone. I got to spend my weekend resting and spending time with my family, which was much needed, especially since it's now Milan Fashion Week. Looking at the schedule it promises to be a great week with a different vibe and atmosphere from New York. It's definitely a lot warmer in Milan A and the buildings aren't as tall there!

What's great about New York City is that there are so many things to do, some more popular than others. I actually compiled a list of my favorite hidden gems that you should check out! One of my most favorite things about NYC is the height of everything that surrounds you. You can't help but look up and admire everything. From the Empire State Building to Madison Square Garden to the Chrysler Building, the list is endless. It's sheer decadence! For one of our last days in the city, I wanted to take my look sky high and admire the city from a different point of view. Looking out on the city from the top of our hotel, I felt a lot of different emotions. What better view is there than a roof top?

There was fresh snow everywhere, the sun was out, and I was in such a playful mood. Wrapped up in this comfortable oversized Burberry blanket coat, I felt like my inner child was really shining through. The volume of this coat is so cozy, and the draped front panels with the belted waist gives it a more sophisticated look. The dark shades of red are lush and refined, and makes it a chic statement even when pairing it with something relaxing like high-waisted jeans and white sneakers. The sporty touch makes it easier to play around and really soak in the surrounding. I've been wearing my white sneakers a lot lately (which you've probably noticed!) because I think they have the ability to make any look a little more comfortable and special, wouldn't you agree? I doubt any of my heels would appreciate this snow A Remember to have fun with fashion!