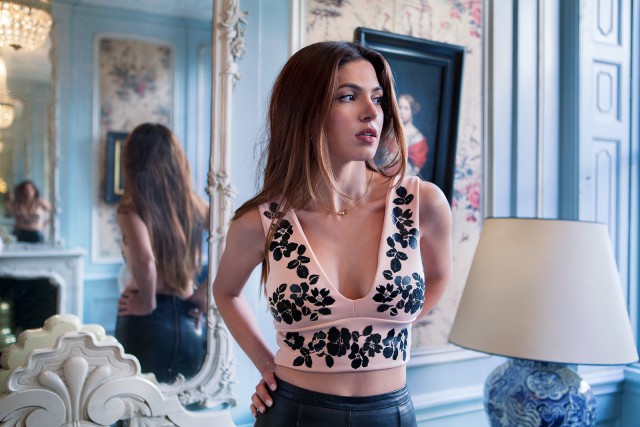 It's almost time to pack our bags with a head full of magical memories from the trip to Dubai, and return to home sweet (& cold) home. Going back to the winter scenes, is not a reason to give up the fashion fun by only sporting your warmest items to embrace the cold. Instead, to spice up your winter-life, I'd like to share my favorite fashion items with you. And what items are better showstoppers than fashion accessories? Just like my monthly beauty favorites, I wanted to put my latest obsessions in fashion in the spotlight as well.

Festive Flower top (see above)
Dressing up on a Saturday night could be a challenge during winter times. Once you're feeling comfy-cozy with a hot choc at home, it's hard not to be a couch potato instead of going out dancing all night with friends. But with this chic nude-black halter-top I will make an exception of course H. I really love the contrasting color scheme with the beaded flower details.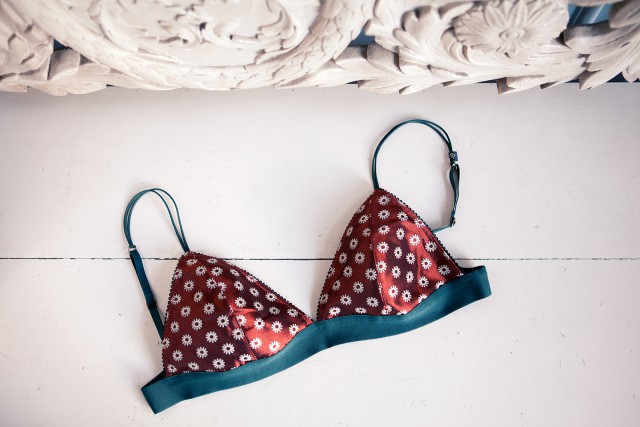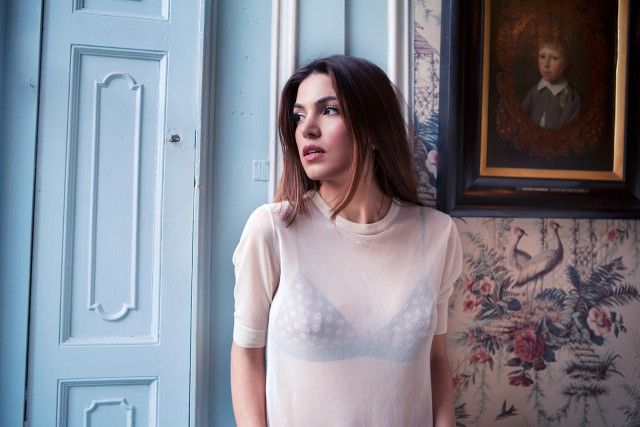 Lovely Triangle Bralette
Recently I discovered this new brand LoveStories. Stylish, comfortable, sporty and romantic; all blend together in one lingerie brand. This cute soft triangle bralette in delicate traditional lingerie fabric is my very favorite. It's a kind of bralette that you don't have to cover-up underneath big comfy sweaters all the time. I think it's fun to wear it underneath a sheer top as well, just to give your look a flirty finishing touch. More specifically, I've loved wearing it underneath a slightly sheer turtleneck sweater. Don't you just love the backdrop of this picture? It gives it such a vintage feeling.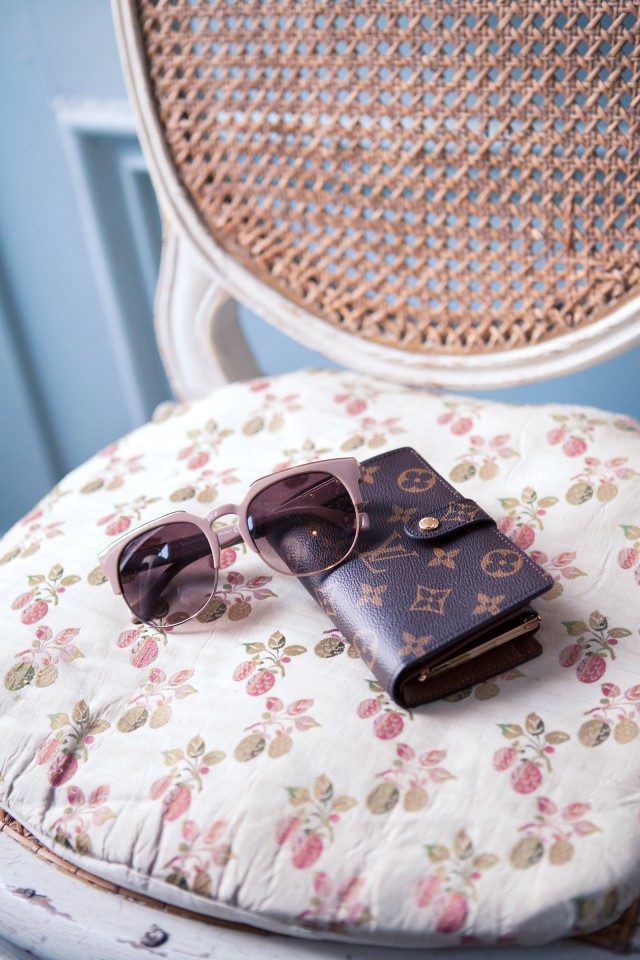 On-the-way
For the last couple of months I left my wallet at home because it was simply to big too carry with me everyday. This wasn't really handy since travelling most of the time makes me a bit chaotic to keep the important cards, change and receipts together. And so I decided to treat myself on the wallet I've been dreaming of for years. With the versatile and iconic monogram print this Louis Vuitton purse wallet is a new staple in my collection. It's not too big and not too small, so it will fit in almost every bag.

Besides, another useful and stylish item for on-the-way are these nude sunglasses by Balenciaga, which makes a great statement and may possibly come in handy when you want to cover-up dark circles.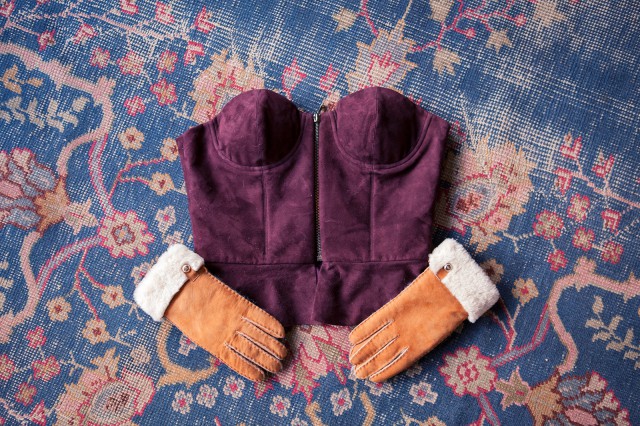 Winter night out
This stunning peplum bustier is really an eye-catcher to wear on a night out. And don't worry; the suede fabric will keep you warm during the winter parties, hihi. One thing that you'll definitely need as well in such a winter scene are gloves. My favorites are these white brown sheepskin ones, which are super soft and give your look that chic, sophisticated feel.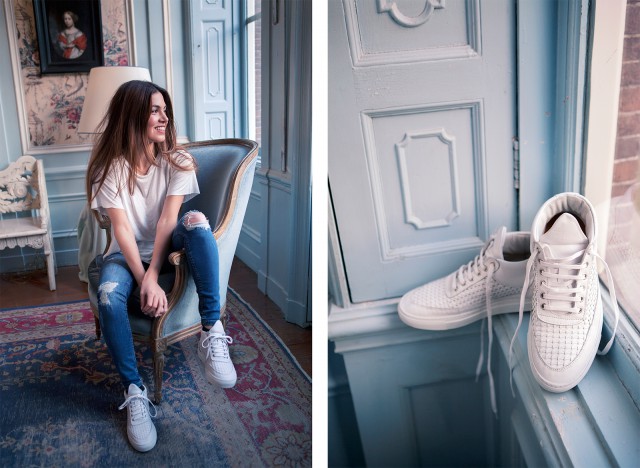 White Sneakers
Another latest obsession of mine is this pair of casual comfortable sneakers, which I already shared with you guys on Instagram. Flat shoes are perfect for a lazy weekend or an easy-going shopping day. And on top of that we all know how hot white sneakers are at the moment right? I especially loved these for the structure that they've used in the material.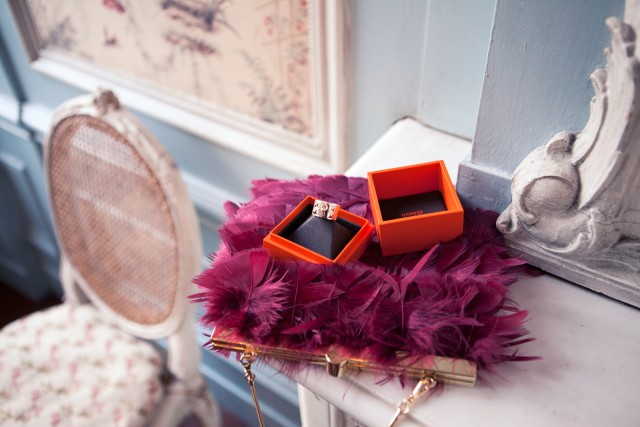 Specials
As a very special finishing touch, and my absolute favorite accessory, I love to wear this silver collier de chien ring Maurits gave me for my birthday. You've might noticed it already but I wear it every single day since it fits every look.

To stand out at a dinner or party, I also really wanted to share this clutch which is covered by burgundy feathers. This clutch I believe finishes off the most basic black look and turns it into great outfit for a fun night out.