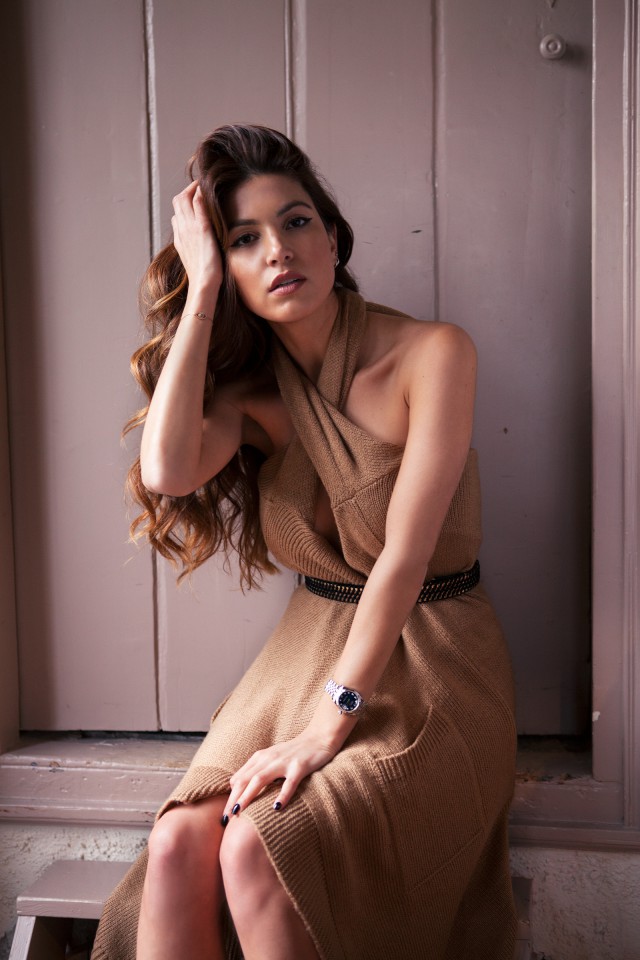 Some of you know that I'm a huge fan of knitted cardigans. They're great for this time of year, especially those with a long fit. A garment like this is the perfect addition to any casual outfit and you can even throw it over an evening look to keep you warm during a night out!

But why not using a garment for a different purpose? When I was packing for Paris I started playing around in my closet for a bit, and came up with the idea that this waterfall cardigan could also serve as a knitted dress. I figured that when you wear a cardigan like this one in a certain way, it could be a perfect dress for a dinner. It's cozy thanks to its soft knitted fabric, and really feminine at the same time. I'm not afraid of experimenting every now and then, and I love using clothing in several ways. In the first picture below you'll see how I normally would wear a cardigan like this one, but I also show you step by step how to make a dress out of a long knitted cardigan!
I was wearing
Longline Waterfall Cardigan
Boyfriend Shirt
Faux Leather Skirt
Leather Over-the-knee Boots - similar
Leather And Gold Chain Belt - similar
Shoe Cult Leather Bootie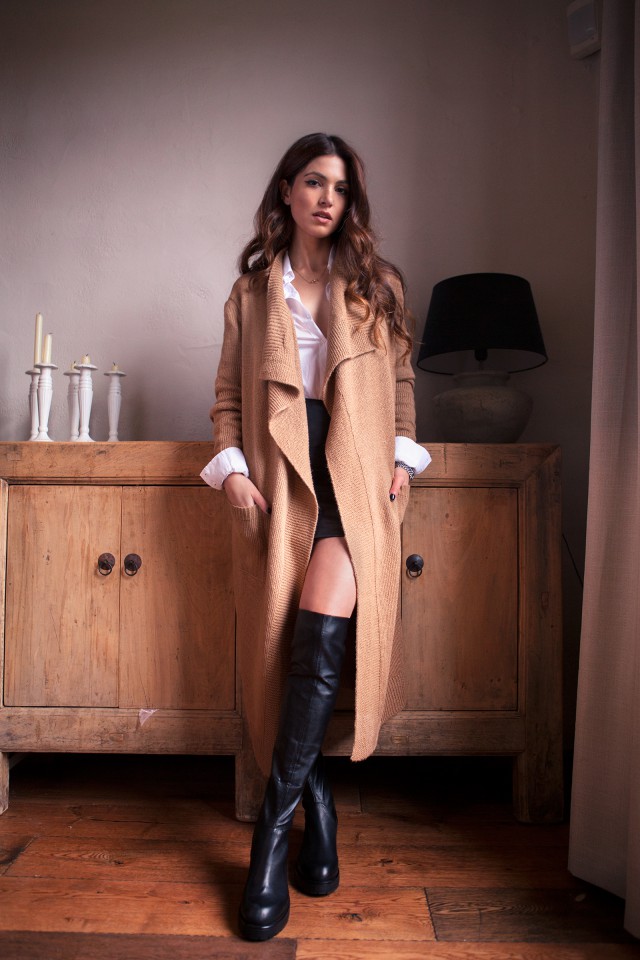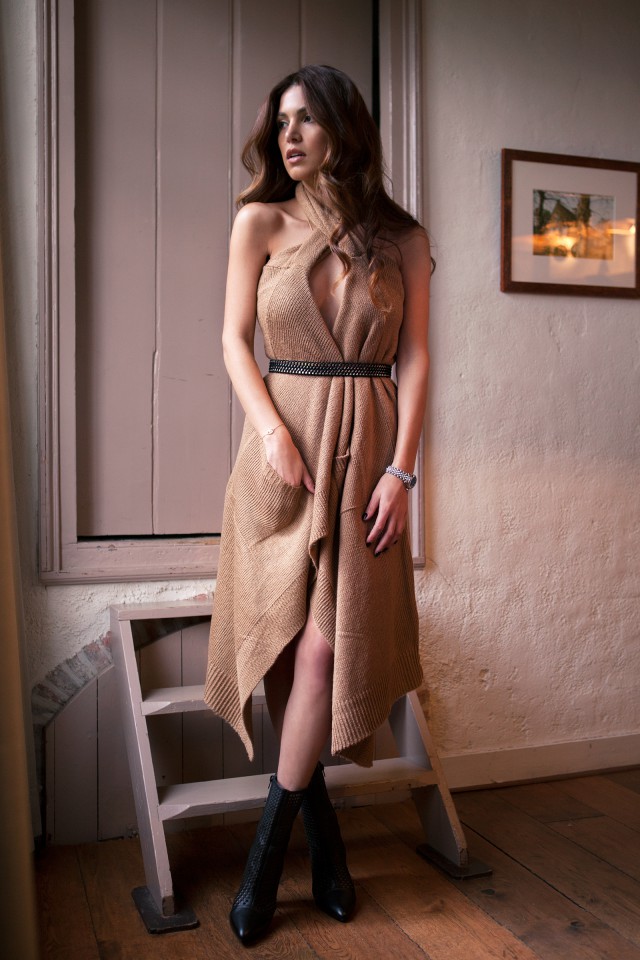 (1)
The first step is to hold the cardigan at both sleeves in front of you, and then turn it against your back. Bring the sleeves to the front and cross them right in front of your chest.
(2)
Tie the sleeves around your neck to create a halter neckline.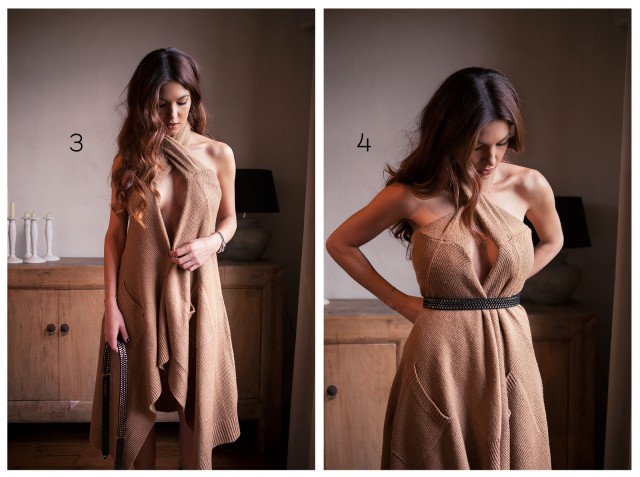 (3)
Put the parts on the front together and your dress is done!

(4)
Add a belt to hold your dress in place and complete your look with some other accessories, as they're able to change the whole look completely.

This embellished belt and pointed boots with cut out detailing make a huge difference to the dress, as they instantly upgrade the outfit to a proper evening look!