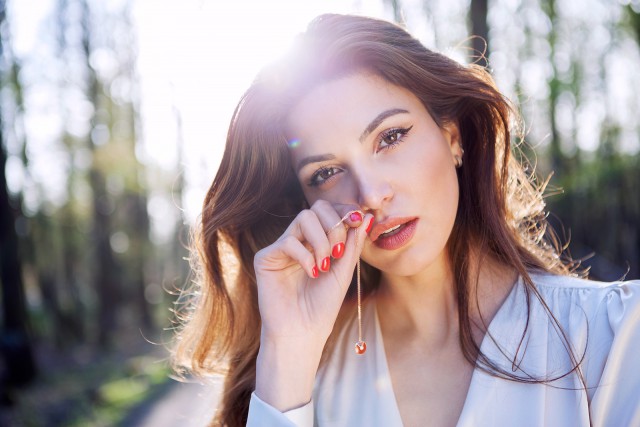 This blogpost is in collaboration with Cartier.
I'm ecstatic to reveal the second part of our collaboration for the Amulette de Cartier. The outpour of positive responses to the first chapter was overwhelming and I was thrilled to see how much all of you loved the shoot at the El Rio Tinto (the red river) near Sevilla. All of your beautiful and supportive messages were humbling and inspiring. I can't thank you enough for that.
As you guys may know, I've been wearing this necklace non-stop recently and it feels as though I never want to take it off, even before bed, because I cherish it so much. This is one of the reasons why I love fine jewelry pieces—they have this meaningful quality to them that makes every moment of the day feel a little more memorable. I also think that the Amulette is the ideal size to wear on a daily basis, as it fits every look and feeling effortlessly. It truly has the ability to make everything special because when I wear it I know I'm carrying something special around my neck. Whether I wear it solo or with other cute and delicate necklaces, since I love layering, I like being able to seamlessly incorporate this powerful stone into my everyday life. The fit is picture perfect.
For me, the revitalizing energy of this Carnelian stone symbolizes the purity of the energy found in nature and that's why I wanted our second shoot to take place outdoors. It is a place where I find every aspect to be invigorating and stimulating, from the peaceful atmosphere to the wildlife to the lighting, I think it's one of the most uplifting settings. Not everyone knows this, but I've always felt a strong connection to nature, especially because I grew up playing in my fathers bee garden. For me, there was no better place in the world. There was such a positive, happy, and beautiful energy that I identified with the environment and it's where I feel this stone can be represented at its best. With the true spirit of the necklace highlighted by the magical quality of the outdoor lighting, I feel inspired and am able to see things with more clarity. Surrounded by all of this beauty, I can't wait to see where this next chapter will take us.