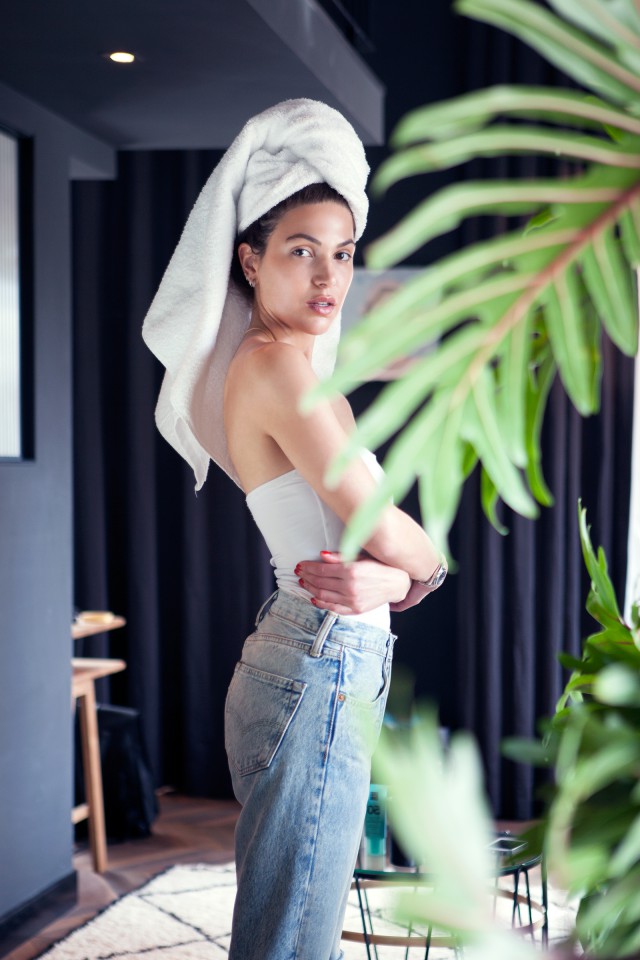 Natural and healthy skin is really the ultimate fashion accessory and with hot weather on the horizon, I thought what better time is there to share my favorite skin care products than now. Sometimes it's nice to let your skin breath without makeup and really connect with your natural beauty, am I right? Though I use a lot of different things and am constantly experimenting, I only wanted to share what I felt to be the most effective products—the ones that I can always rely on and come back on a daily basis.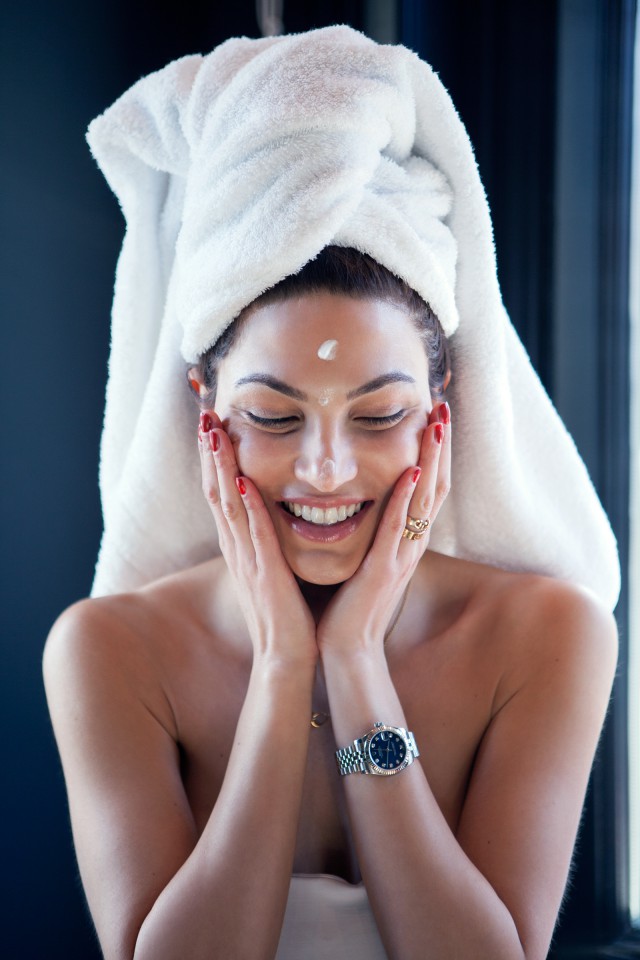 Embryolisse Lait-Crème Concentré
I've discussed this cream before and I always come back to it because it really gets the job done. I discovered it a few years ago when a handful of makeup artists kept using it and telling me how great it was. Not only is it a great moisturiser, but it's a great primer for foundation. I always put it on in the morning (and sometimes at night) and it really hydrates my skin when it feels dull and tired, kind of renewing the natural glow of it.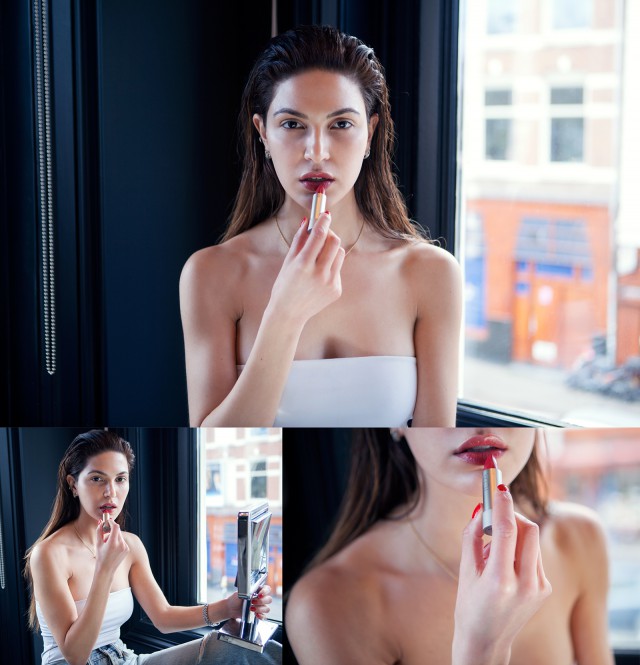 Ilia Tinted Lip Conditioner
I received this in a package a few months ago but only just tried it and let's just say I fell in love with it really quickly. The color I'm using right now is called Bang Bang and is the perfect choice for creating a bold yet natural looking lip and is nice for anyone who might be a little timid to go for a really bold red. It's a happy medium! There are a lot of different colors to choose from and what's great is that you can mix some together to create a more personalized natural shade that suits you. Plus, it goes on smoothly and hydrates really well.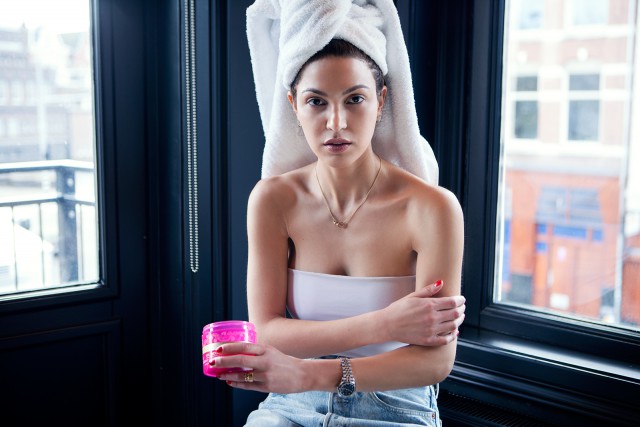 Champneys Spa Indulgence Distant Shores Body Butter
This body cream by Champneys is one of my all time favorite body butters, along with Celebrate by Lush and Wild Argan Oil Body Butter from the Body Shop. I never used to hydrate my body that much and kind of ignored these types of products because I didn't always feel like taking the time for this. Now I apply it every day. I really love the uplifting tropical oils in this body butter because they make me feel fresh, hydrated and healthy. Plus, it's not too greasy, which I like a lot because sometimes these products feel a little too heavy, but this one has a nice consistency that blends in smoothly with my skin.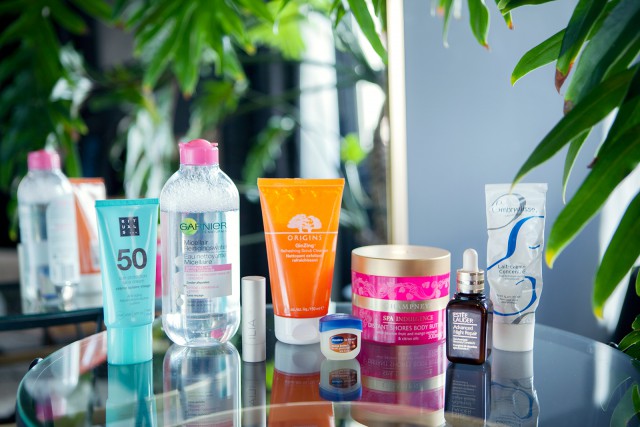 Estée Lauder Advanced Night Repair
I've been using this Advanced Night Repair from Estée Lauder for two years now and can't go to sleep at night without putting it on. My skin feels very protected with each application and I always wake up with my face feeling a little smoother, stronger and more hydrated.
Vaseline Lip Therapy Cocoa Butter
I don't like applying anything with color to my lips before bed (like the just mentioned Ilia Lip Conditioner), so this Vaseline Lip Therapy Cocoa Butter is always my best option. I don't need to apply too much to get a nice smooth, hydrated feeling on my lips. It also keeps my lips moisturized until I wake up in the morning, which is the best!
Garnier Micellar Cleansing Water
I used to use the micellar water from La Roche Posay, but found this one from Garnier to be equally as good. It really purifies my skin, making it feel super refreshed! I always make sure to use it before any type of cleanser just to make sure that all of the makeup is off my face. The cleaner the better!
Rituals 50 Sun Protection Face Cream
I'm now very conscious of how the sun impacts my skin so I try to make sure I apply a sunscreen each morning. It's always the last step before I put on my makeup and works to protect my skin against sunburns and premature aging. It's also really light and absorbs quickly which is nice because it doesn't feel like your typical sunscreen.
Origins GinZing Refreshing Scrub Cleanser
I sometimes use this in the morning to exfoliate my skin when I wake up. It makes my skin feel smoother and look brighter, and you don't even need that much. Just a dab on your fingers and gently massage in circular motions. It's a great way to start the day!
And there you have it! All of my favorite skin care products that keep my skin looking healthy and feeling fresh without makeup. Don't forget to celebrate your natural beauty A