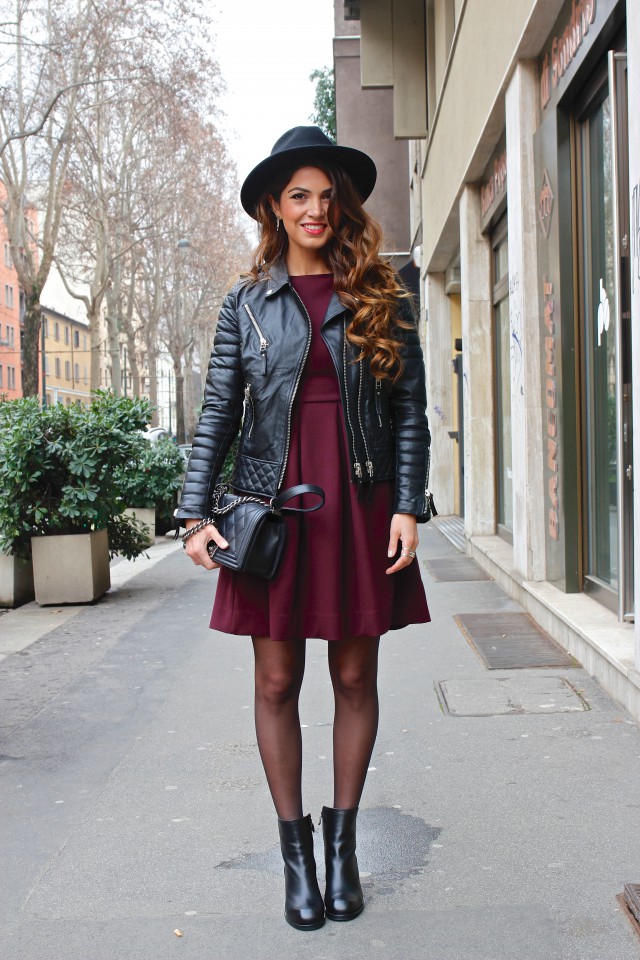 Due to the many trips over the last months my body has really been struggling as I caught one cold after the other since our trip to New York. I came to the realisation that the reason was mainly due to the jet legs and the lack of rest. So that's what I decided to do on my second day in Milan. My love and I decided to go and enjoy a lovely day in Milan, walking the streets and enjoying everything beautiful Milan has to offer. What I love about Milan, next to the beautiful architecture and the nice shops of course is the fact how all people look so polished and sophisticated. I really love how everyone dresses up nicely, whether its on trend or a classical Italian look. And I'm not only talking about ladies our age who love fashion, but also working people, house moms, and honestly I've seen the trendiest 70+ aged man rocking major looks with a pair of New Balance sneakers. A

The sun was shining that day in Milan and after strolling around in the city we decided it was time for tea and delicious pastries at a very lovely place called Cova. These are the typical moments of the day I enjoy the most, where we can just relax and enjoy each others company.

The main item of my outfitthe second day in Milan was the aubergine colored dress which I love for many reasons: the color, fit, and of course I can't deny these kind of dresses are extremely comfortable. I paired it with leather to spice things up. These Alexander McQueen boots are my new favorites. They are incredibly versatile as you can wear it with trousers, skirts, shorts and so on. Next to that they are appropriate for round-the-clock wear, whether it's for a shopping session during the day or a dinner at night, they are extremely comfortable mainly due to its perfect heel. A What do you think?
I was wearing
H&M Trend Dress
Bodaskins Jacket
Alexander McQueen boots
Chanel Boy Bag