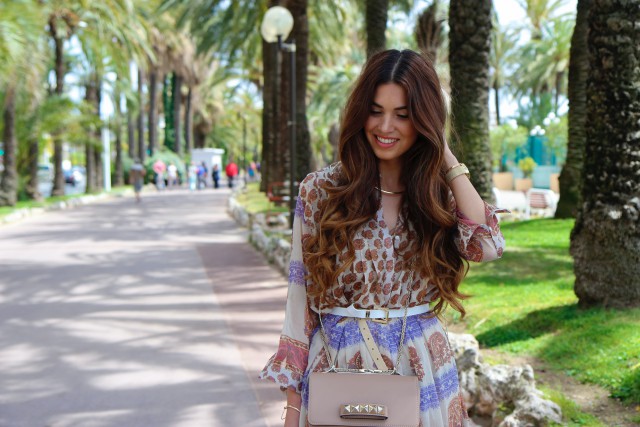 This blogpost is in collaboration with Magnum.
Last week we returned to the lovely Cannes (yay!) in the South of France to celebrate Magnum's 25th anniversary at a private event. I was so excited for this trip, because I have a big crush on the French Riviera cities, there's always a relaxing but sophisticated vibe going on, and of course, as a sucker for candy this event was heaven for me, especially Magnum is a brand I always felt so passionate about (how can it not be when it's so good for my taste buds, lol). At the event I fell in love with their new concept of creating your own magnum and the limited edition champagne version as a celebration of it's iconic existence. Very 'cool'! H

On Wednesdays we arrived early in the morning, which gave us time to attend an interview with singer Kylie Monique (who also gave a great show for the night), and discover some more information about Magnum. For the evening we've met many inspiring people and enjoyed ourselves at the party. After some other meetings on Thursdays we went on a little boat trip, but since the weather was kind of bad, there were huge waves and it was a rough but fun ride, remember my Instagram video? And of course (how can it not be the case) we shot some outfit photos on this trip. When we we're walking around the beautiful boulevard La Croisette, the atmosphere and stunning view at the coastline took our breath away: we had our photo-shoot destination! A The gorgeous dress I was wearing suits the French Riviera jet-set, bohemian, beachy style I think. With its dressy, flowy and feminine touch, trendy pastel colors and chic accessories I think this outfit is a perfect summer ensemble for after a beach day.
I was wearing
Hippie Chic Dress
White Heeled Sandals
Valentino Bag
Ray Ban Aviator
Triangle Bracelet