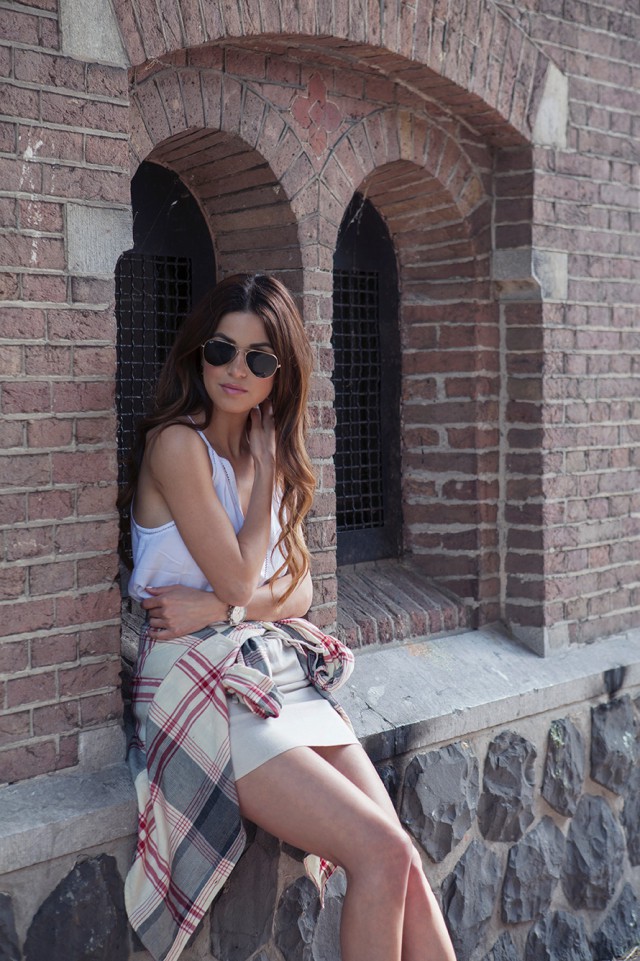 This blogpost is in collaboration with Forever 21.
The week-end has been a very productive and a fun one. You might have seen it already on my social diary pages, but Saturday was a special meeting-day. I was one of the three hosts on the ilovefashionbloggers Q&A event. Together with two other Dutch fashionbloggers we shared our experiences of our blogging career and met up with some young fashion enthusiasts who had some dying questions for us. We definitely had a blast, and hopefully my answers and advices have been helpful and inspiring for many of the visitors to try and start themselves too with their own blogging dream. A

Today's post is all about a fresh effortless outfit. I got inspired by the summer style of the American store Forever 21, well known for its very affordable creative items and accessories, and picked out a few of their items to create my look. The pieces I choose are very basic apart from each other, but as a whole they complement each other very well in a classy yet casual way. As you can see I choose for a combination of classic accessories, a casual plaid shirt, and a chic blouse top. You can easily take off the plaid shirt when it's getting hotter outside and take it with you on your arm when you're on a run, or I also love to wrap it around my waist for a casual vibe. For a flirty touch I untied the strings of the blouse top and styled it into a low-cut neckline. What do you think, effortless enough?
I was wearing
White Top
Kaki Skirt
Plaid Shirt - Similar here
Ring Set - Love these
Ray-Ban Aviators
Back Buckle White Heels