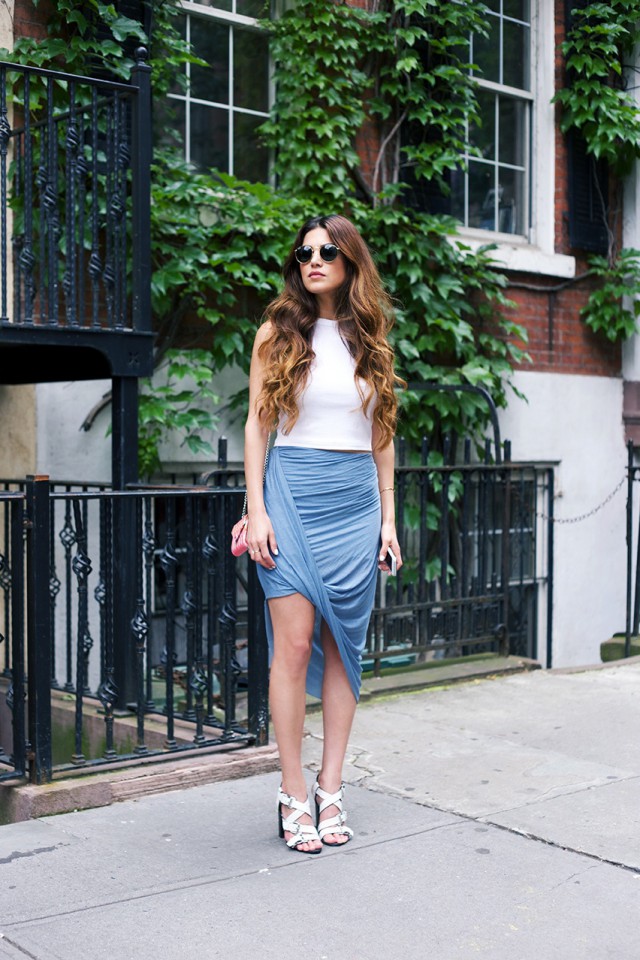 This blogpost is in collaboration with KEEP.
After a relaxing week-end, a new week has officially started in the big apple with lots and lots of meetings planned. Since we are on the run almost every minute these days, I'm keeping my looks very versatile and adaptable to different occasions. So I'd like to sport an outfit that is appropriate for meetings but at the same time look good for drinks, dinner and perhaps an event, later that day. That's why I combined this basic look with this statement wallet bag from Rebecca Minkoff, that makes this look extra special.

When you're traveling from here to there and get so much inspiration for upcoming posts as well as for new wanna-haves, I sometimes can't see the wood for the trees anymore. But I discovered a great solution for keeping my wanna-haves organized together: KEEP. I told myself last week that I have to share this discovery with you guys since it's been a lifesaver to me :) (well that sounds a little dramatic, lol). On Keep, I'm able to discover and buy the latest trends in fashion, decor, accessories, and design. And for the people on the go like me, they also have an app, super handy! It has been a big helping hand for me lately, as you can easily find and buy the items you desire. So forget about writing down your wish list (like I try to do mostly). Besides this, it looks more inspiring than a piece of paper, since it's kind of a mood-board with your personal favourites all together.

This entire outfit you can find on my very first Keep Collection, together with items I've either gotten already, or want to have soon for the upcoming season.

Because I'm such a fan of this platform, KEEP allows me to give away this lovely Rebecca Minkoff mini bag that I'm wearing. :) Maybe something for the upcoming festivals with its bright colours, don't you think? At least, it's a real keeper right.

To have a chance to be the lucky winner, make sure you follow the next steps:
It's easy and I guarantee you will have a lot of fun

1. Download the Keep Shopping App.

2. Visit my Spring/Summer Collection on my profile.

3. Keep the Rebecca Minkoff bag from my Collection onto your own Collection.
I was wearing
White Top
Zara Skirt
White Strappy Heels
Rebecca Minkoff Bag