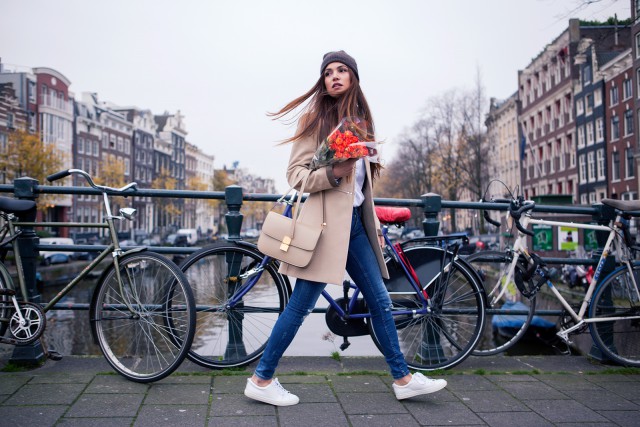 Being able to live several roles allows me to get the most out of life
This blogpost is in collaboration with Fay.
Every day I'm passing from one situation to another, and when I have a look at my schedule I know that I have to adapt to several occasions at different locations. I really enjoy those packed days that contain different aspects. Being able to live several roles allows me to get the most out of life.

On my social pages you already get to see many of those aspects – from family visits to travelling and attending to meetings. I thought it would be nice to share some of these daily life moments with you guys in a post, and at the same time dedicate it to one of my new favorite coats.

When it comes to coats, I find versatility really important. This soft beige woolen coat from Fay can truly be worn the whole day, as it suits almost every outfit and vibe. It's a classic garment that breaths a timeless allure thanks to its feminine, elegant fit. My favorite part of the 'Virginia' coat must be the three-hook fastening, as it makes this coat unique and gives it a luxurious feel at the same time. I noticed that I wore this coat at three completely different settings and during several parts of the day, so I really wanted to share those moments with you.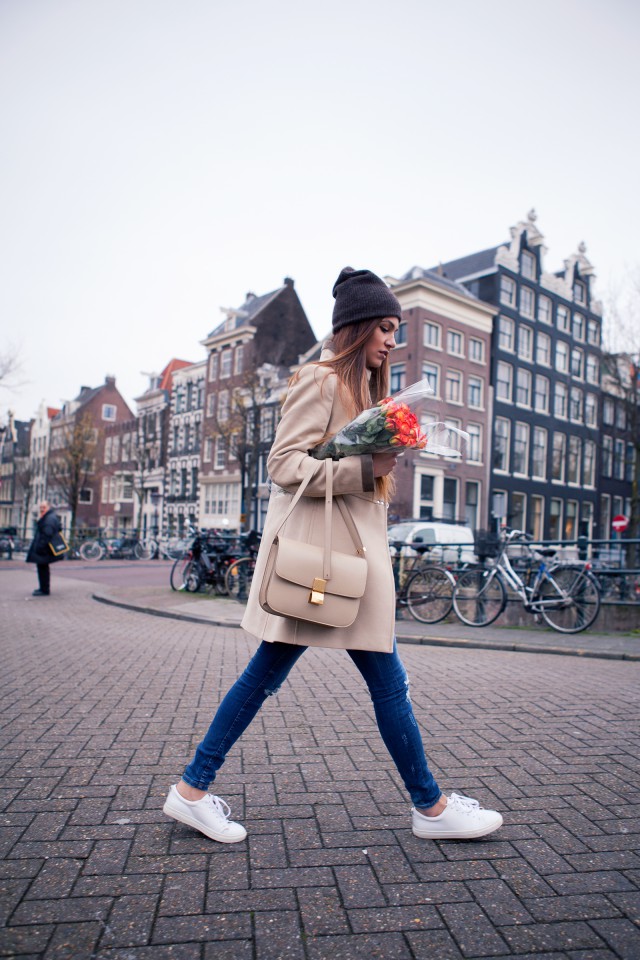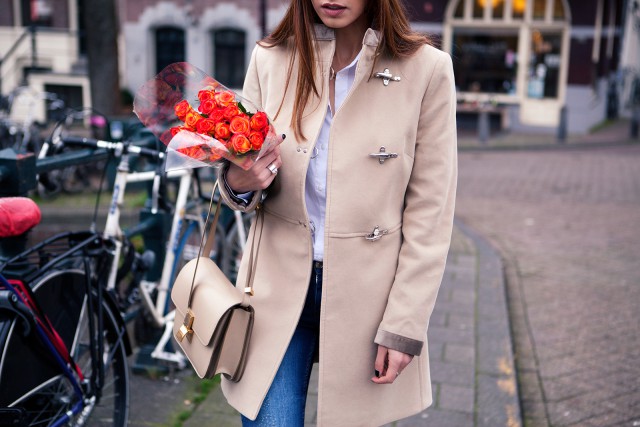 A Casual Morning
One of the advantages of my job is that I'm able to determine my own schedule. Last Thursday for example, I got the chance to work at home and decided to go out real quick to purchase a bunch of fresh flowers. During those moments I play it casual and pair the coat with one of my favorite beanies, destroyed jeans and a pair of white sneakers.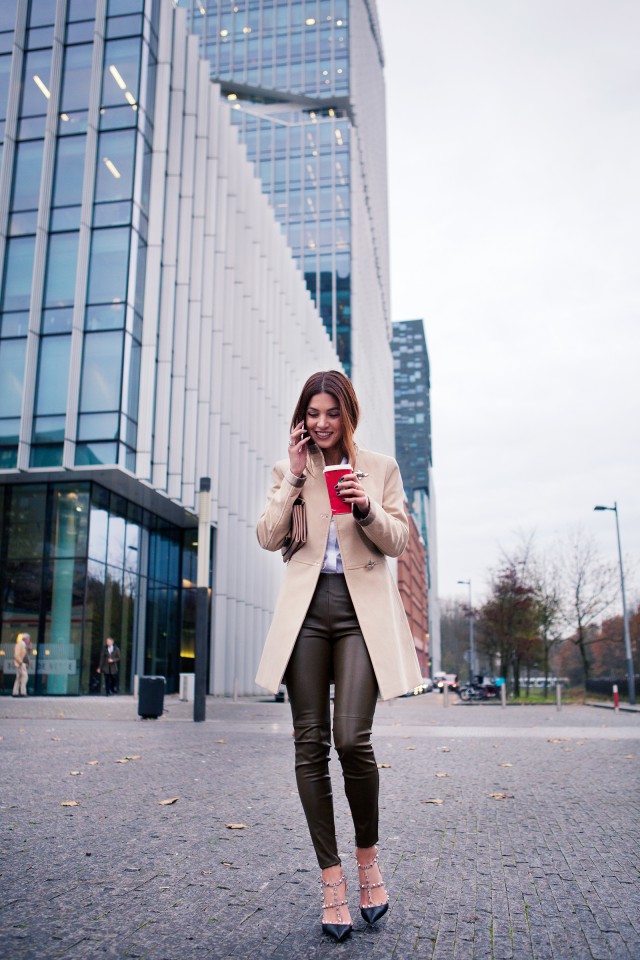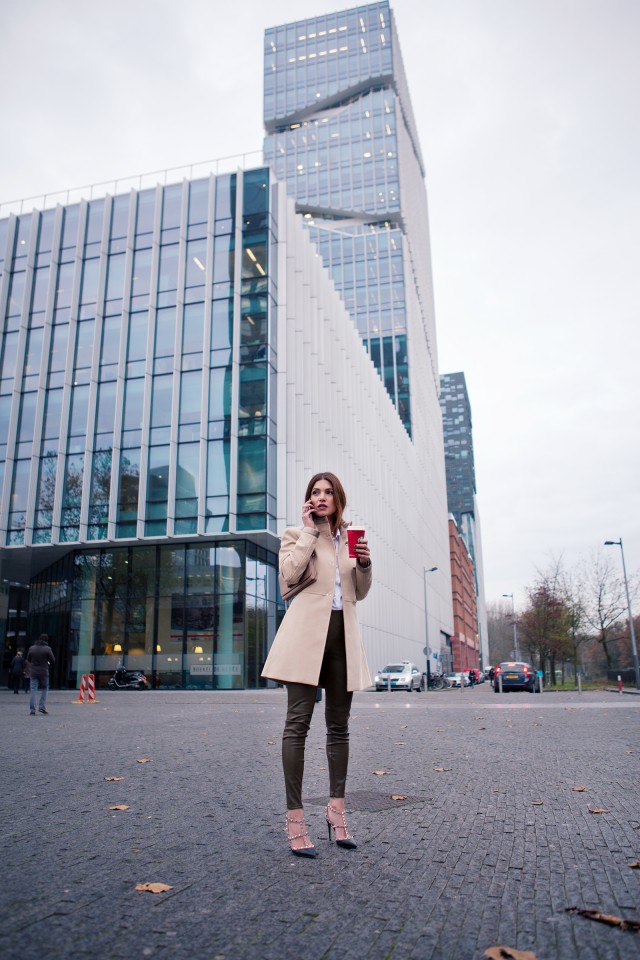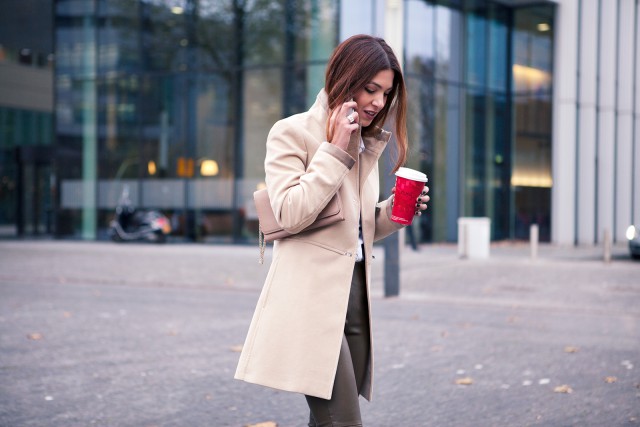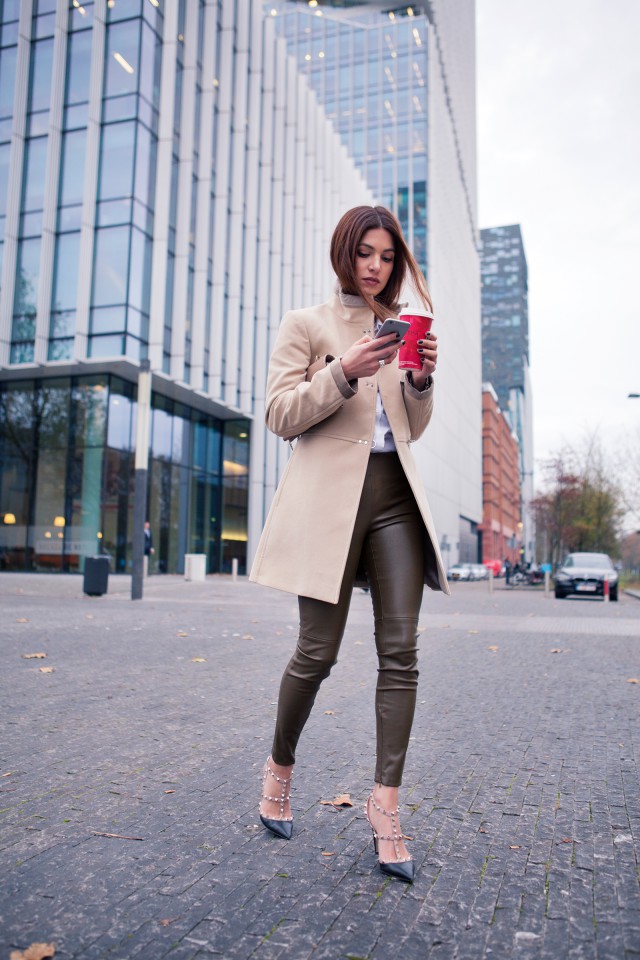 In Between Meetings
Last week I had one of those days where I try to plan lots of meetings on one day, as it works really efficient for me. In between my appointments I decided to get some air and grab a coffee on-the-go A I really enjoy how working in fashion allows me to wear whatever I like, but I do like to adapt a little and style the coat slightly smarter wearing a plain white shirt and my Valentino heels. I love the color palette with its soft colors and dark leather.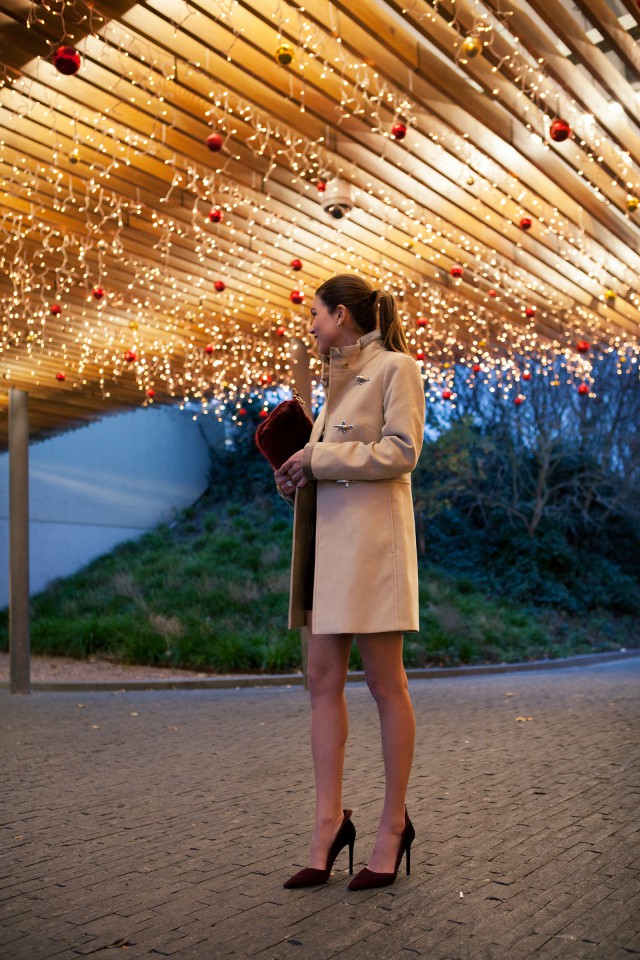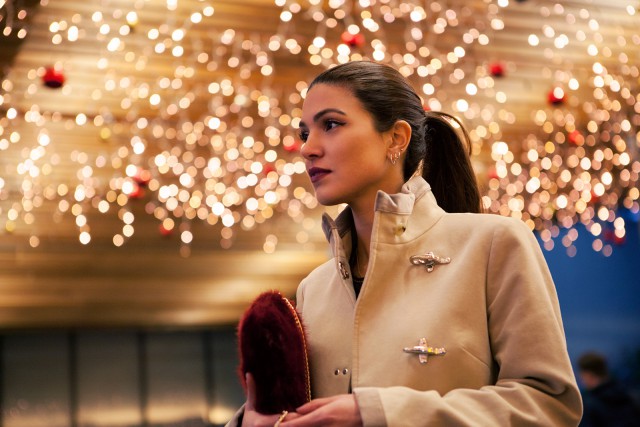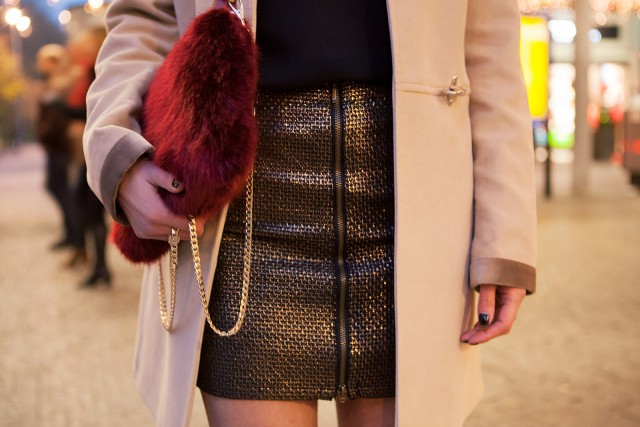 Dinner Time
Last weekend I wanted to dress up in this chic skirt which is made of a beautiful gold colored material, and add some burgundy touches here and there. This look suited the occasion perfectly as I was just about to enjoy a night out in the city with my friends. The lights, the people strolling around and just the whole ambiance got me a little excited for Christmas already!