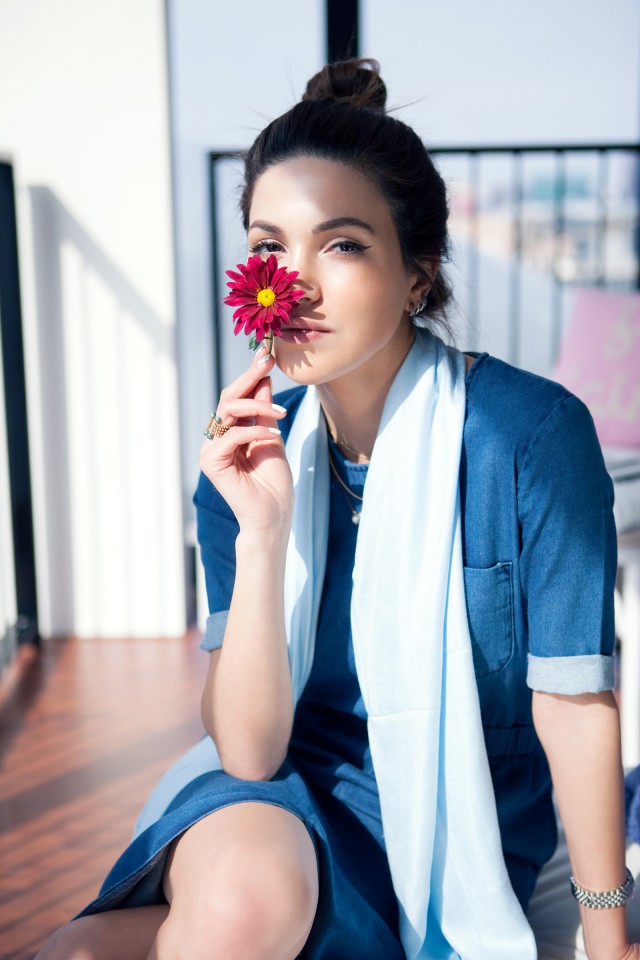 Spring is arriving and I couldn't be happier. I'm going to be heading to Los Angeles next week, which is really exciting, and I know the weather is going to be so beautiful there! Keeping those warm images in mind makes it easier to get through these windy, rainy days. One thing I noticed though is that when the weather gets warmer, my makeup tends to fade quicker. This was really obvious the last time I was in Miami because I kept having to retouch my face throughout the day, which I'm not really a fan of. Knowing that my skin tends to get a little oilier with the hot weather, making makeup dissolve quicker, I started out on a hunt to find the best long wear makeup products. So to get through the heat with a little more ease, I thought I'd share some of my favorite finds that are long-lasting and won't melt away the second the sun appears.

Stila Stay All Day Waterproof Liquid Eyeliner
For a while I was using a gel eyeliner from Bobbi Brown since it stayed put all day. But for days when I didn't want to put too much effort into my makeup look or didn't have the time to apply the product, I would use a felt tip eyeliner since it's more convenient. The only problem was that it didn't stay put all day. So when I was in the U.S. for fashion week I took a quick trip to Sephora where I went to the store and asked them which felt tip liquid eyeliner lasted the longest after applying it and they recommended this all day waterproof liquid eyeliner from Stila. I soon noticed that I can make a bold dramatic line in one simple swipe and that I didn't need to reapply it anytime soon! I love the brown shade that I use because it has a more natural look than black, plus I'm happy to say that my liquid liner smudging worries are no longer a thing!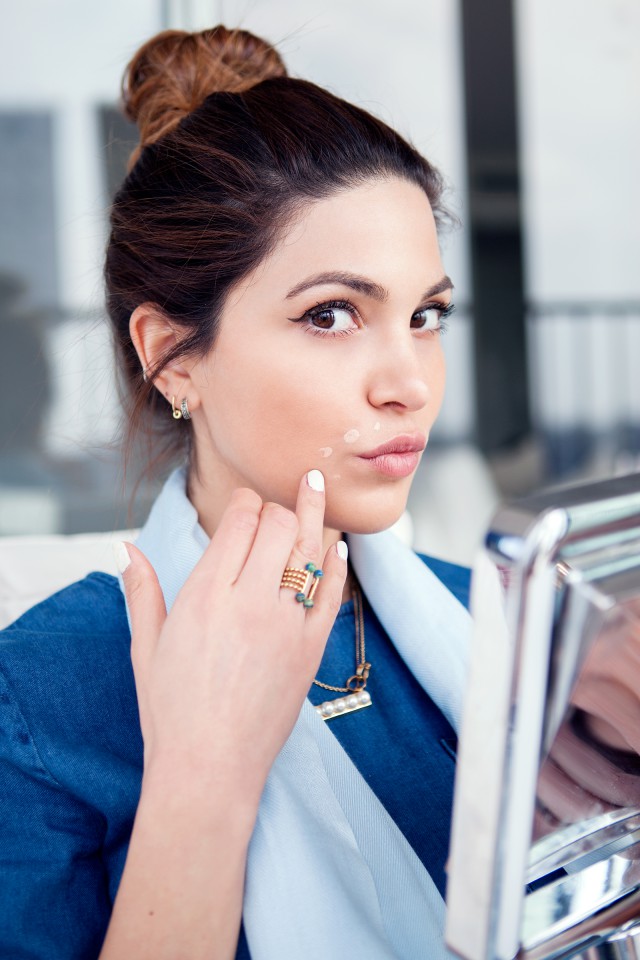 Estée Lauder Double Wear Concealer
I've talked about this product a few times because there really isn't another concealer that can compete with Estée Lauder's Double Wear! What's great about this product is that it somehow remains seamless all day long without reapplying it. No creasing, no nothing! I also make sure to apply it underneath my foundation because I find that it holds the foundation in place better and longer. Besides applying it to the basic areas, like under my eyes, I also apply it around my mouth. The reason for this is because I've found that when I'm eating throughout the day and I just wear foundation, that my makeup will fade quickly and I'll have to reapply it. Whereas if the concealer is underneath it, then the makeup doesn't budge!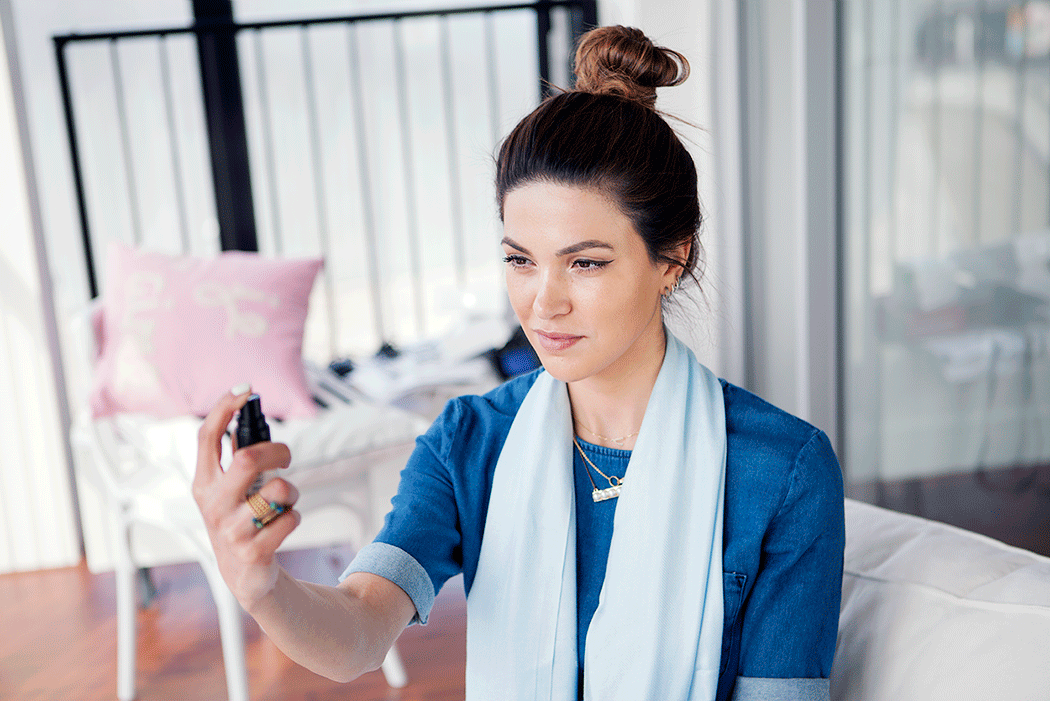 Make Up Forever Mist & Fix
If you want to invest in just one product to fix your stay all day makeup woes, then this spray from Make Up Forever is the definitely for you. It's my favorite solution to getting my makeup to stay put from morning to night. What hairspray does for your hair, this mist and fix does for your face. It's also suitable for all skin types, so after you've applied everything, just do a quick spray and you're good to go! I've almost run out of mine and I will absolutely be buying another one. It definitely makes my life easier—one spritz at a time A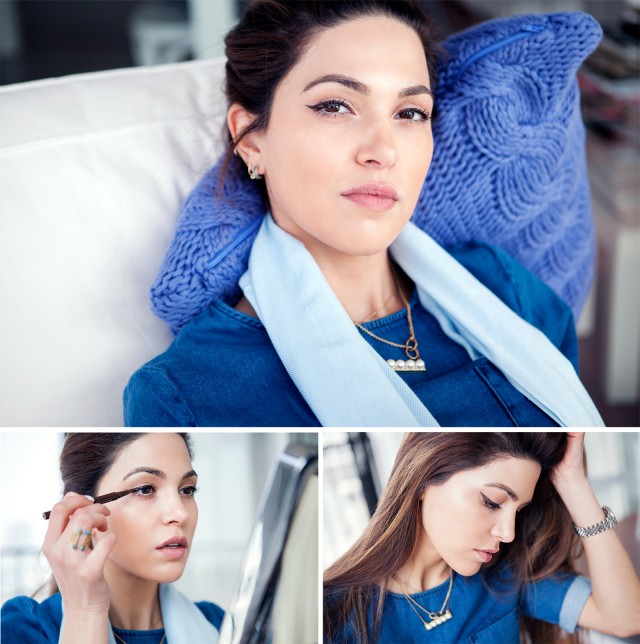 Bbrowbar Eyebrow Gel
As you might know, I've been using the brow gel from Anastasia for a while, but I've still been looking for something that would keep my eyebrows in place all day. As I mentioned before in another post, I'd spray some hairspray on the Anastasia gel brush before applying it to my eyebrows to keep the hairs in place, but this can be time consuming. This is why I started looking for a gel that was more inclusive and didn't require me using other products to do what I wanted. I found a really wonderful eyebrow gel on Net-A-Porter by Bbrowbar. Not only does the product keep my eyebrows in place all day, this award winning eyebrow gel also nourishes the hairs with vitamin B5. I definitely feel like I don't need the hairspray as much with this one.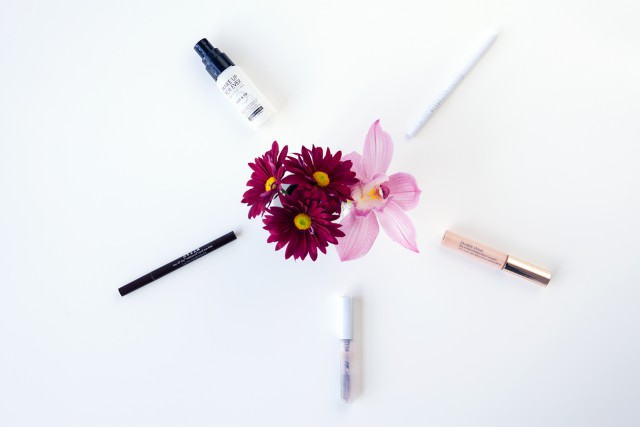 Stila Smudge Stick Waterproof Eyeliner
I really love putting white eyeliner in my waterline, but mine would always fade and disappear completely throughout the course of a day. Again at Sephora, they recommended this product by waterproof smudge stick eyeliner from Stila, and let me tell you guys, it really lasts a long time. There are a lot of great white eyeliners from other brands and it would always look so great after the initial application, but in no time at all it would disappear, like I'd never applied it! Now I'm happy to say that I've found a product that gives me a smudge that won't budge.
Now I hope that you feel equipped and ready to welcome the heat with some long lasting makeup products! Do you guys have any favorites? Let me know!