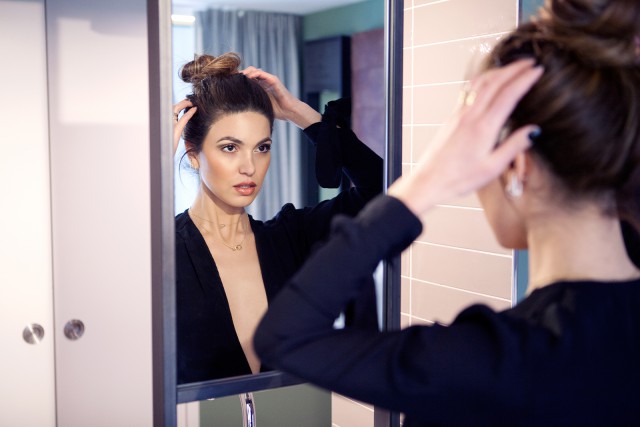 The great thing about make-up is getting to experiment with different colours and tools, but there are so many things out there to choose from it can be tricky to find what really works for you! I have a lot of reliable products that I will always go back to, but I like testing out new things as well because you never know what your next go-to essential might be. I mean, I seem to always stick with the same mascara so finding a new one to complement, or even replace the other one is no small triumph. New products have to do what my old ones do, but better. I'm really passionate about all of the beauty products I choose to share with you guys because it's such an integral part of my life, so you know I must really love something to consider it worth sharing. Something else I look for when settling on a beauty product is versatility. The more flexible the makeup the better! Make-up is so special because it has this amazing ability to transform your overall look and I especially like it when I can transition my make-up from day to night using the same products. Changing products throughout the day can be a hassle, so sometimes less is definitely more. So I thought I'd share some of my favorite products that take my look from a day at the office to a night on the town. What better time is there to really play up your makeup than before a night out? Maybe some of your favorites are here too!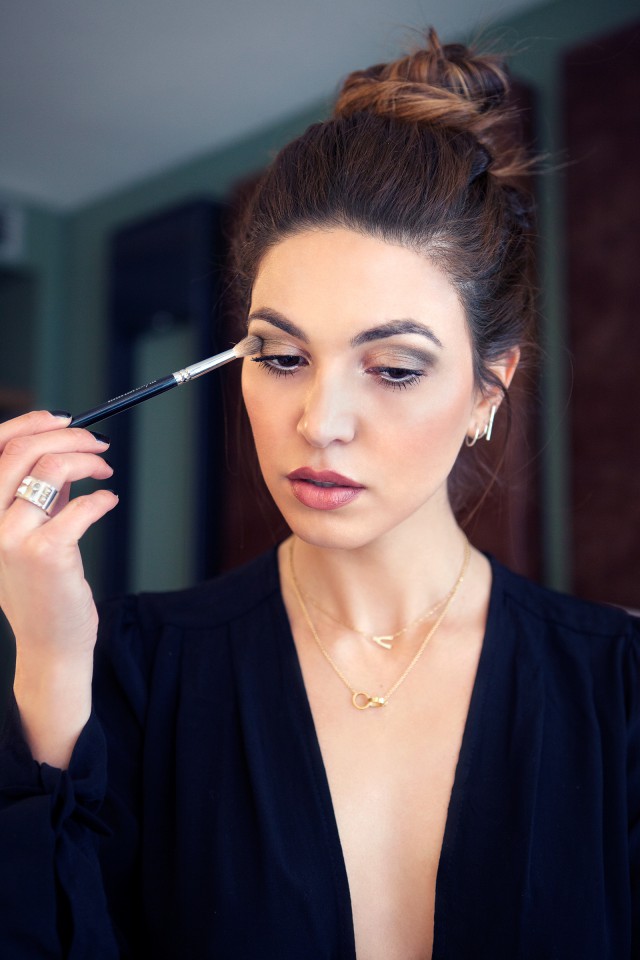 bareMinerals eyeshadow
What's great about eyeshadow is that you can always switch things up and experiment with color. Lately, I've been using more green shades because I think it compliments brown eyes nicely. I love this four color shadow compact from bareMinerals. From the two lighter shades on top to the two green infused hues on the bottom, all the colors can be used to create looks that transition from day to night. I usually use the upper right one as a base coat, which is matte compared to the others, it helps to brighten the eye during the day. I like to pair it with the nice olive green shade (bottom left) that I put in the crease and along the lash line to make a day-time appropriate smokey eye. At night, I use the deeper green to create a bolder look and add the shimmery pearl shade (upper left) to the center of the eyelid to catch the light. It's quite beautiful! To really show how versatile this compact is, I sometimes use the upper left shade for highlighting, using it on the bridge of my nose and the highest points of my cheek bones. It's great to have fun and experiment with your makeup A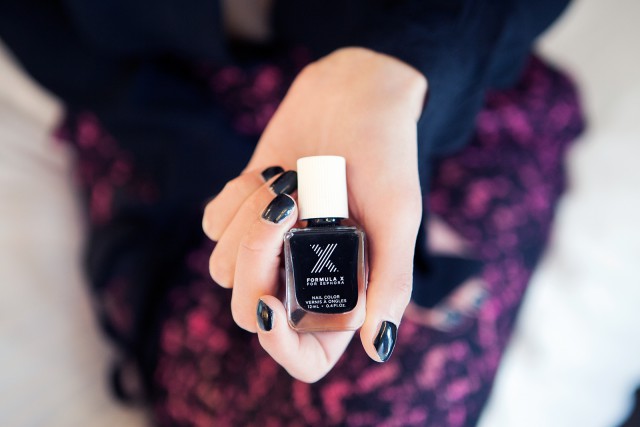 Formula X Nail polish
Nail polish is definitely one of my guilty pleasures and I love testing out new colors. I'm a really big fan of black nail polish because it is one of those shades that I can apply on and off during winter, but it's also a good choice for summer. When I was in NYC last summer, I forgot to pack my nail polish and quickly popped into a Sephora to buy one. I ended up choosing this Formula X Nail Polish and fell in love with the first swipe. A nice black polish has to have good coverage, leaving a solid color, and lasts a long time. This polish is so easy to apply and with just one coat I felt that my nails looked like they'd been done professionally. I also don't have to worry about retouching the color because the quality is so good! It's nice to not have to fret about your nail color losing its brilliance and chipping so easily.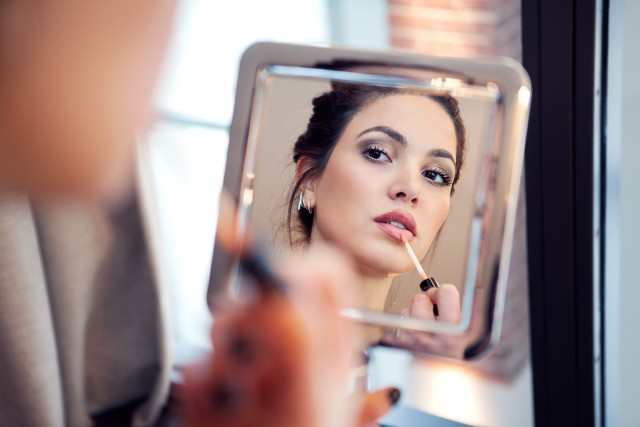 MAC Creemsheen Glass
Choosing between a bold or neutral lip at night is always a tough choice (since I like both) and to me it depends on the rest of my makeup. When I'm going for a deep smokey eye, I like to play down my lip color and this gloss from MAC is perfect for that. It has a different texture and appearance from other lip products, which I really like, as it has a creamier texture without being too thick. It's a nice combination of lipstick and lip gloss, giving your lips a polished finish. I particularly like the color 'Boy Bait' and I think it's perfect for a day or night look. I usually fill in my lips with a lip pencil and then put this on top of it. The pink and beige tones really complement the make-up and I think the subtle shine brings the look together.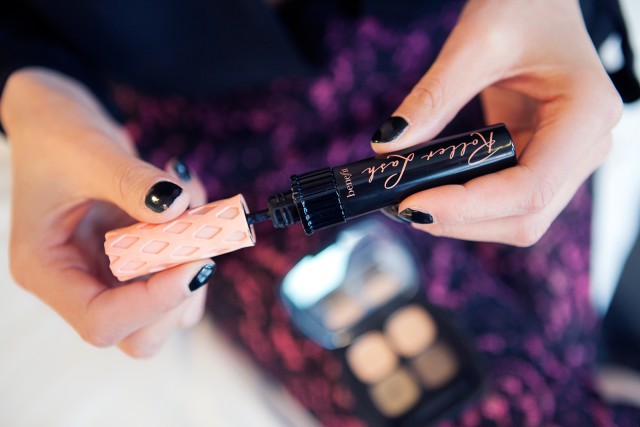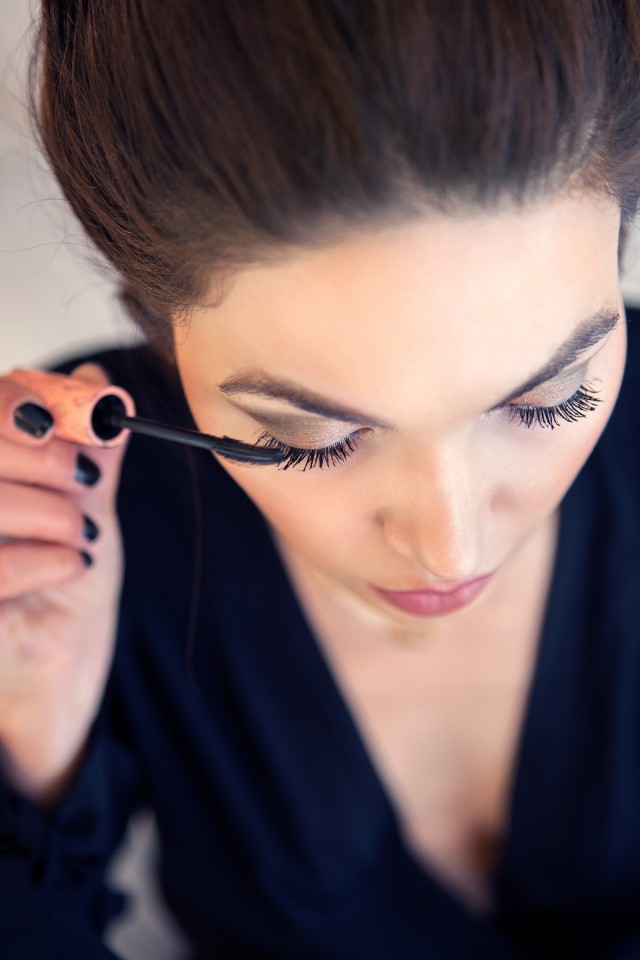 Benefit Roller Mascara
You guys know that I'm a fan of L'Oréal's Telescopic mascara and I still use it everyday. So finding a mascara that could ever replace this one would be difficult, but the Benefit Roller Mascara is a worthy contender. Have you ever imagined what a hair roller would do for your eyelashes? Well, this roller mascara from Benefit mimics what hair rollers do for your hair, but for your lashes. My lashes tend to be pretty straight, so I usually apply waterproof mascara after using a lash curler to keep the curl up and lasting longer. But this mascara isn't waterproof and is able to maintain the curl of the lashes very well! I like it a lot not just because of the hold, but I find that removing waterproof mascara can be really difficult, so I like that this one comes off easier. Sometimes I even like layering the two mascaras, putting my favorite Telescopic on top of the Roller to make the mascara hold longer.
Milani Baked Powder Blush
I love experimenting with blush. From powder to cream based, I think they're all so unique in how they work with your skin, so finding the right one is always an adventure. This Baked Powder Blush from Milani is such a lovely product and there are a lot of different colors you can choose from. I'm using the Luminoso shade right now. It gives a fantastic pop of color to your cheeks and it gives them a lovely radiance, which is perfect for the warmer seasons that are just around the corner. What's also really great about the product is that it can be used to shape, contour, and highlight your cheeks, so again the versatility factor is key!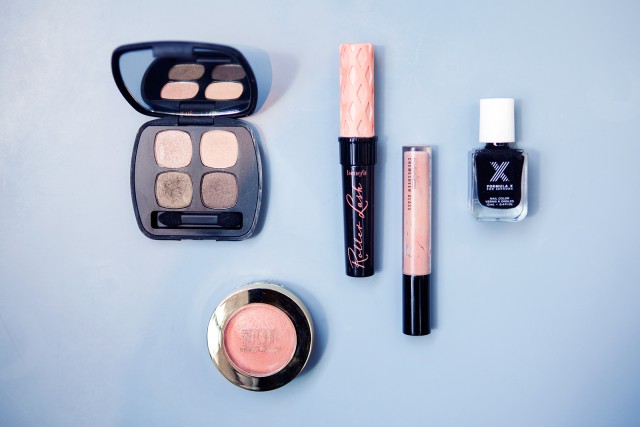 And that's a wrap! Now you guys know my favorite beauty products that can transition your look from day to night with no hassle at all. So are you feeling ready for a night out? What are your favorite versatile makeup products?