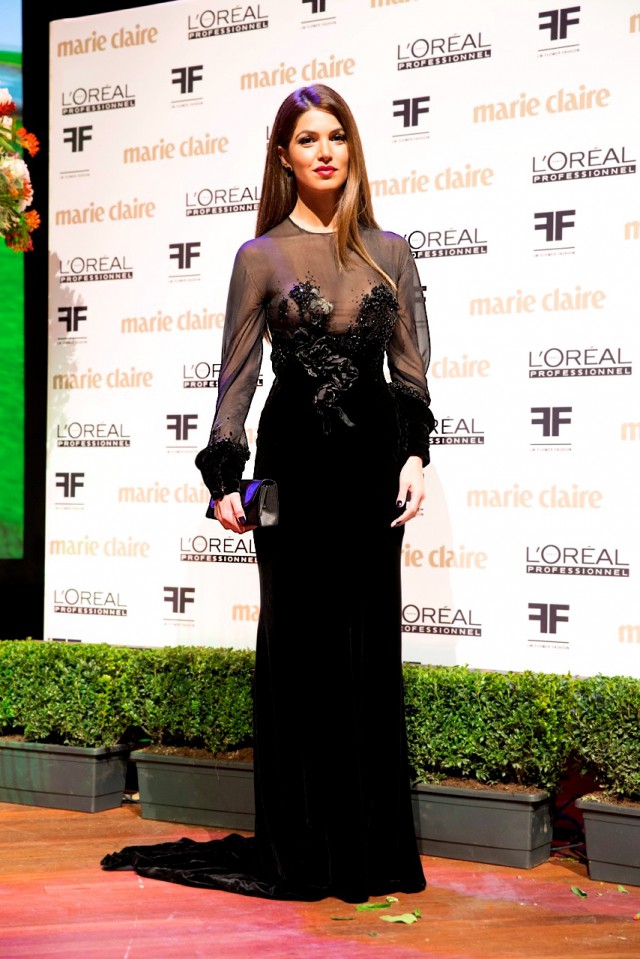 Exactly one week ago I was invited to attend the prestigious Marie Claire prix de la Mode at the Royal Theater Carré in Amsterdam. I was surrounded by such beautiful and kind people with whom we've enjoyed a lovely evening filled with a break dance act, a lovely three course dinner, a beautiful performance by singer Laura Jansen (my favorite song Here), and then... it was time for the Awards. A Most of you who follow me on my social pages know that I was awarded with the title 'Best New Media Talent'. Next to the 6 page spread in last month's issue of Marie Claire this is definitely one of the most excited things that has happened to me since my blogging adventure started in January this year. Being honored with such an amazing price made me realize how far we've come this year with all of you guys who supported me from the beginning. Your lovely comments and feedback made me work harder on the blog, trying out new things, and improving the quality of the content in every way possible. I feel like we have won the award together because truth to be told its your support who've made me come this far. And of course the love and support the entire Marie Claire team including Harriet Calo (check her website here) has given me means so much to me and I want to thank them for that!

I will continue trying my hardest to keep improving the content I'm sharing with you and of course to share the amazing experiences from trips, events etc. Therefore, I'm so happy I get to show you the magical evening by this video. I hope you like it! A

Of course I have to mention the seven other award winners of the evening. I was truly amazed and inspired to stand next to these talented people. The winners were: Clare weight Keller for Chloé (Best Fashion House), Ennio Capasa for Custome National (Best Designer and Creative Director), Charlie Le Mindu for L'Oréal Professionnel (Best High Fashion Hair Artist), Saskia de Brauw, Muse of Karl Lagerfeld (Best Model), H&M (Best Fashion Entrepreneur), Lieke van Lexmond (Best Style Icon), Iris van Herpen (Best Dutch Designer). And the gorgeous dress is by Edwin Oudshoorn.