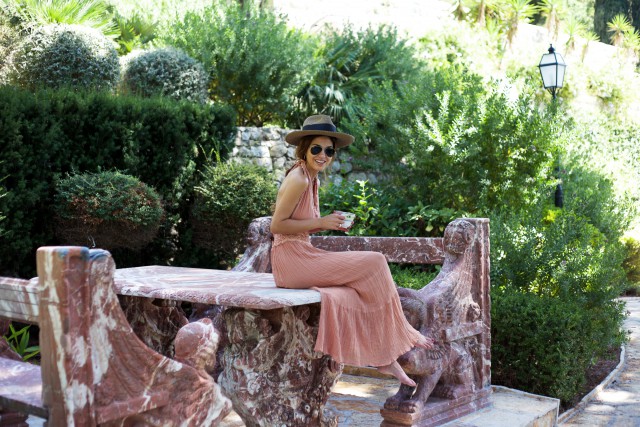 This blogpost is in collaboration with Revolve.
For our third trip with the Revolve team, we made our way over to Dubrovnik, Croatia, and this has by far been one of the best trips I've ever been on. If you ever have the opportunity I highly recommend visiting, especially if you're a Game of Thrones fan like I am because they filmed some of the show here! Personally, it was such a rich and fulfilling experience getting to explore this beautiful old city with new faces who soon felt like old, close friends. There was such a nice vibe going on in the villa with everyone there and getting to share time with all of the other bloggers and the Revolve team was just the best.

Whether we were out by the water or exploring the old city, I felt so inspired by everything around me and I feel it translated into my daily looks. Getting to bask in the sun all day means my bathing suit game had to be strong, which is why this crochet bikini top was the optimal choice! I just love how something as simple as a crochet top can make an outfit feel that much more special. The colors are so flattering and the design so intricate that I felt I could wear it all day! Perfect for walking around with a pair of denim shorts or just sitting by the water enjoying the serene landscape.
For a day out in the old city, I opted for this clean white floral jumpsuit. It's such a timeless piece that is so seamlessly elegant without having to put too much thought into it. One piece definitely makes getting dressed a lot easier. The fabric is light and airy, making it ideal for hot days full of walking around or a summer night spent by the sea.
Before the activities of the day would commence, the mornings would be all about relaxation and tranquility. I loved waking up and meandering through the villa's garden, drinking tea and enjoying the nature around me. Seriously, no better way to begin the day! I love this soft pink backless dress from Revolve because it felt like the most wonderful summer dress but also like I could crawl back into bed and sleep. The weightless material moved without restriction and having the open back inspired me to put my hair in a braid to really enhance the ease of the look.