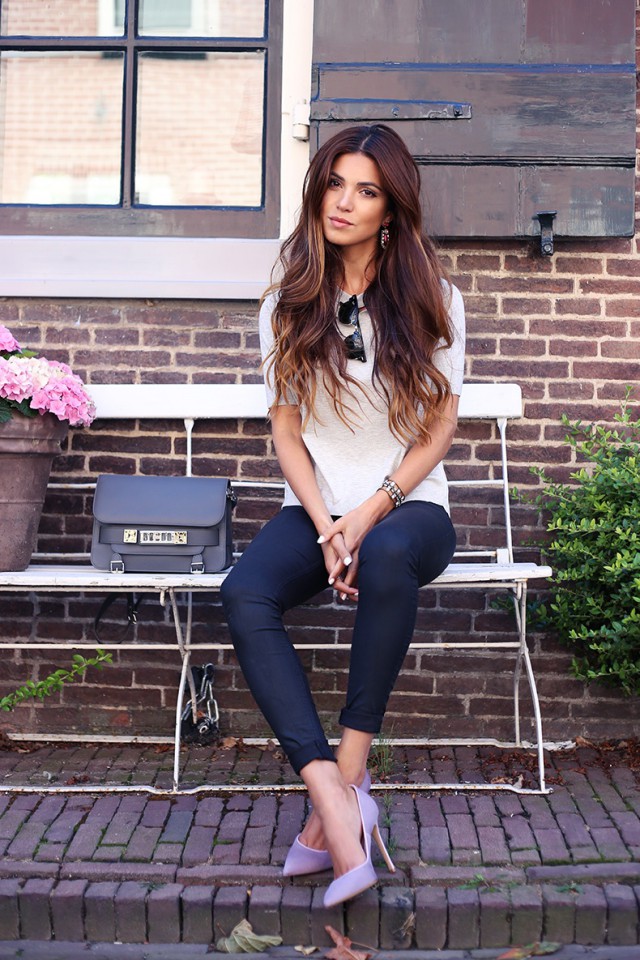 This blogpost is in collaboration with Prouza Schoular and Gianvito Rossi.
A new week has started and I'm ready to rock this incredibly busy week. We're still in Venice but even in this hectic time we're working in the morning and staying up late in our hotel room to get the last details of the new website (so excited) done. During the day we're heading out though to enjoy a couple of hours in Venice. Yesterday for example we finally experienced our first gondola ride which I was looking forward for such a long time. Sharing more with you soon on this topic. A
For now I wanted to share this look with you guys. Mixing basic items such as the shirt and jeans with some new items such as the Proenza Schouler bag and these gorgeous Gianvito Rossi heels. The lilac colour is so cute and when I saw them on sale, I couldn't resist. Such a good deal to have these in the last weeks of summer. Online I could only find the pink ones for you which are exclusive and apparently not for sale (bummer).
I was wearing
Karen Millen Top (in store)
Black Jeans
Gianvito Rossi Heels – in pink
Prouza Schoular ps11 Bag
Lionette Earrings
Ray Ban Clubmaster