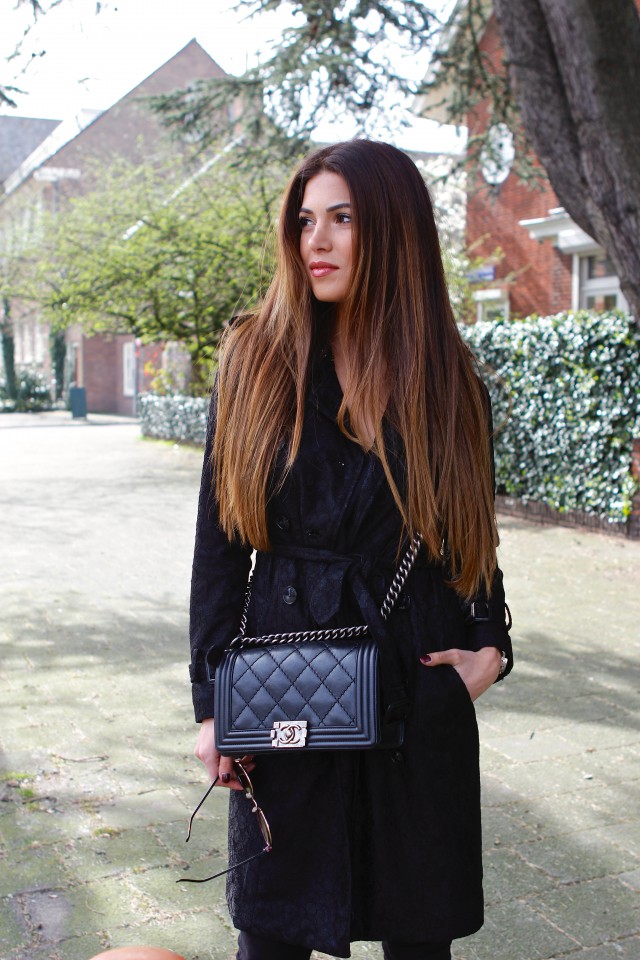 I'm wondering who of you have been following me around for a longer time now. For those who do, is there a difference you've seen in the colour palette of my outfits now compared to those of last year?

When I take a look on the 'Fashion' Page of the blog (my favourite page), it surprises me how colourful it is with pops of blue, red, pink, and purple shades. Last year I would mainly wear black and nudes, especially during the winter. This past winter I overdid myself though, lol!

Though, I have to clearly state that's it really nothing more than a pop of colour compared to circa 8 years ago when I was really into complete neon coloured looks, can you imagine? A I remember when Maurits and I just were in a relationship, and when he opened my closet he told me how he almost got blinded by the neon colours. Yes, it was really that bad, where you would mainly find neon yellow, greens, and pinks hanging in my closet! Thank god I'm over that phase for years now.

Although I've been adding more colours into my wardrobe, this spring will be all about those beautiful nude and white shades. And next to that I still enjoy wearing a complete black look like in this outfit from a few days ago. Although it's a complete black look, the details give it that special and sophisticated touch.
I was wearing
Lace Trench Coat - In Beige Here
River Island Skinny Jeans
Prada Boots - More Black Boots here
Chanel Boy Bag
Round framed sunglasses - similar looking here