Yes, it official! From now on we're sharing with you all the experiences, looks, and shows of Milan Fashion Week. I'm so excited as Milan was great! Between you and I, we actually liked Milan Fashion Week a bit more compared to New York. I feel like the people and the Italian atmosphere is amazing as it has always felt as if the Italian people know how to celebrate life and how to enjoy it. But also when it comes to fashion and design it feels different. Almost as if fashion was born there and it runs through their veins. Overall, we had high expectations before leaving to Milano and now we're back home I'm so happy to say that it was at least as amazing as we had expected it to be. So thank you to everyone for making this fashion week my favourite so far.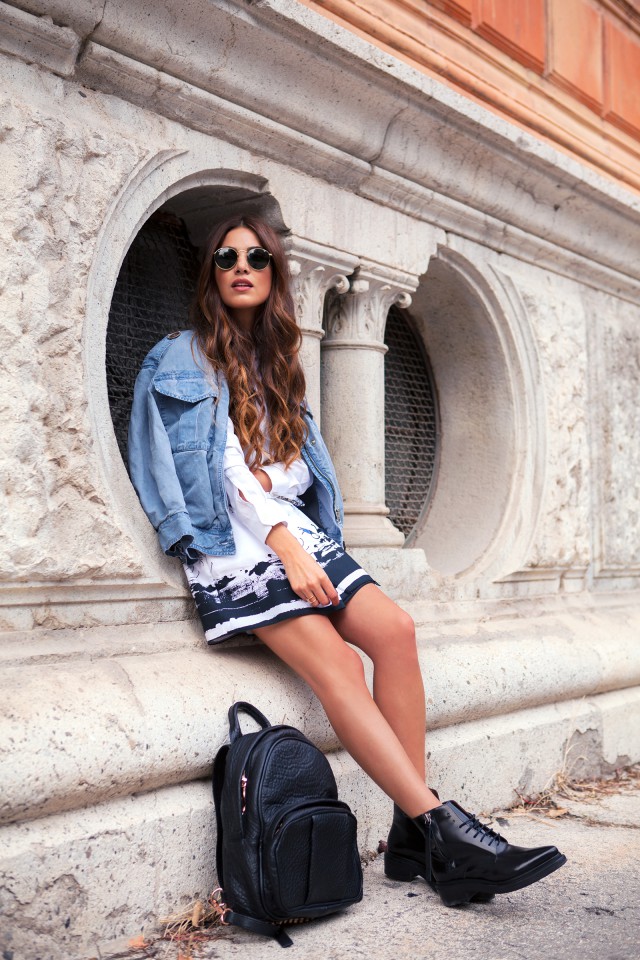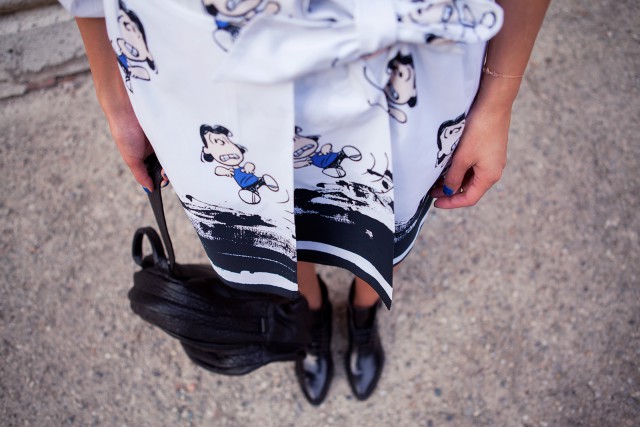 So we started fashion week with a show I was very much looking forward to: Fay! First of all, the location needs some attention as it was breathtaking. It was held at the Società del Giardino, a gentleman's club in Milano, which was founded in 1783. The royal and mysterious feeling I acquired from the location seemed to be the perfect backdrop for the Fay show because of the contrast it has with the performed looks. It was laid-back and sporty with a playful twist because of the sequins and prints, that really were genius. You can see more of the show in the Background articles on the side.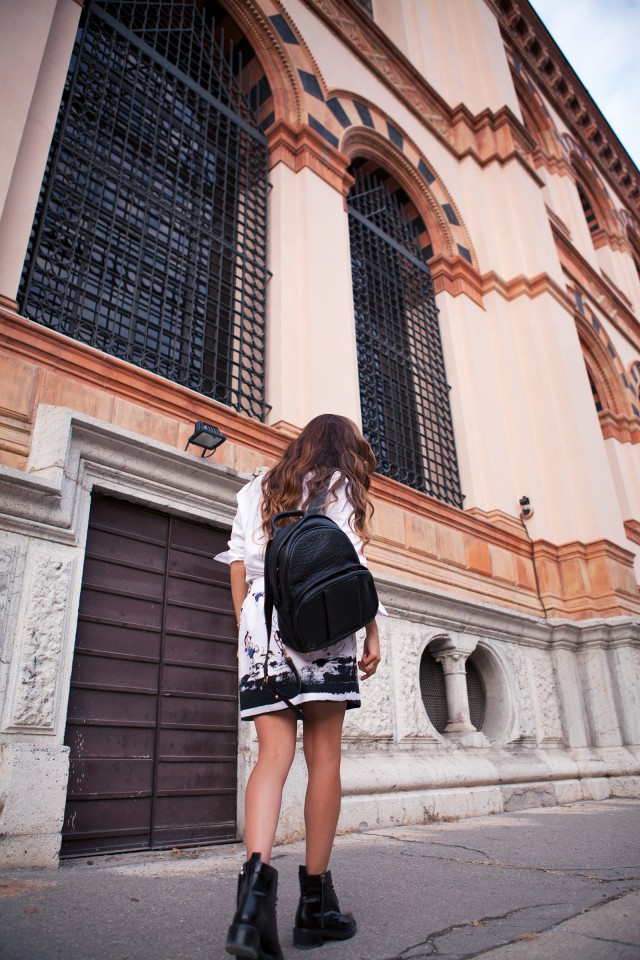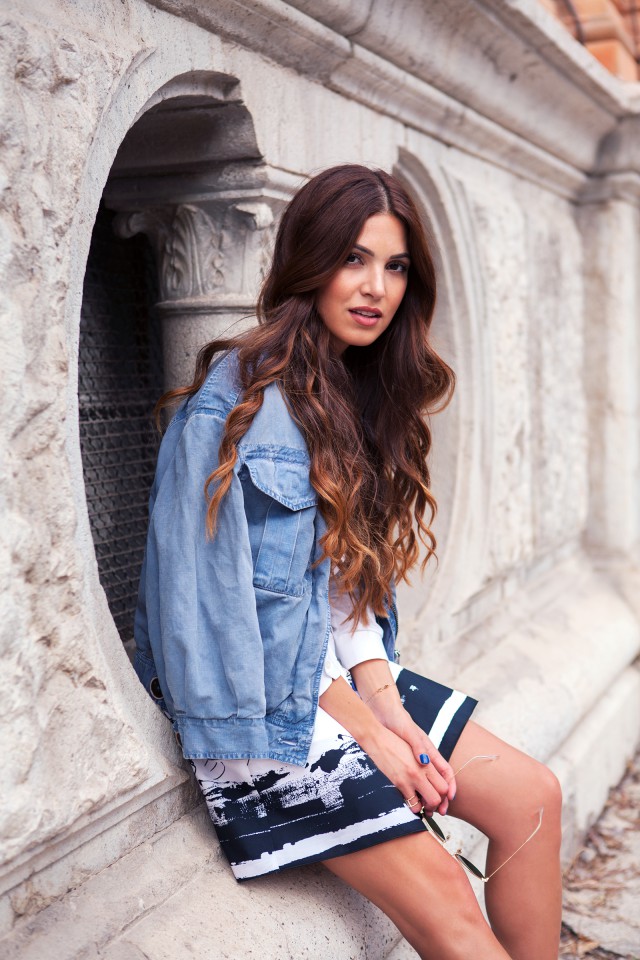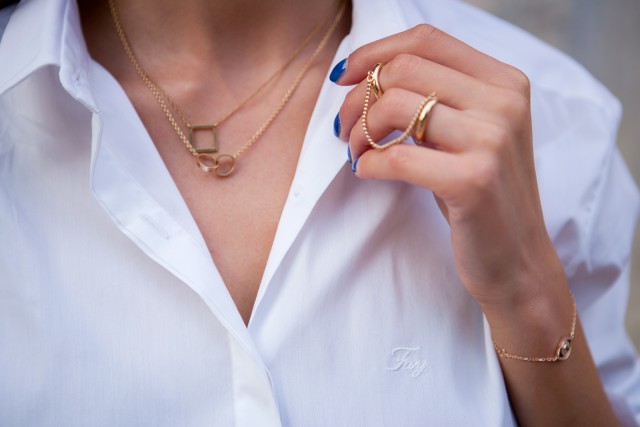 So, here are the images of the total Fay look that I wore to the Fay show. I was sporting a Cartoon printed skirt which was the highlight of the look. On the one hand it brought me back to my childhood while at the same time it had a sophisticated touch to it, mainly because of its fit. I matched it to a white blouse and jacket, both from Fay, and my combat boots to give it a bit more edge.

Make sure to check out all the background articles to find more information and inspiration from their show. Also you can find more information on Fay's Facebook page.