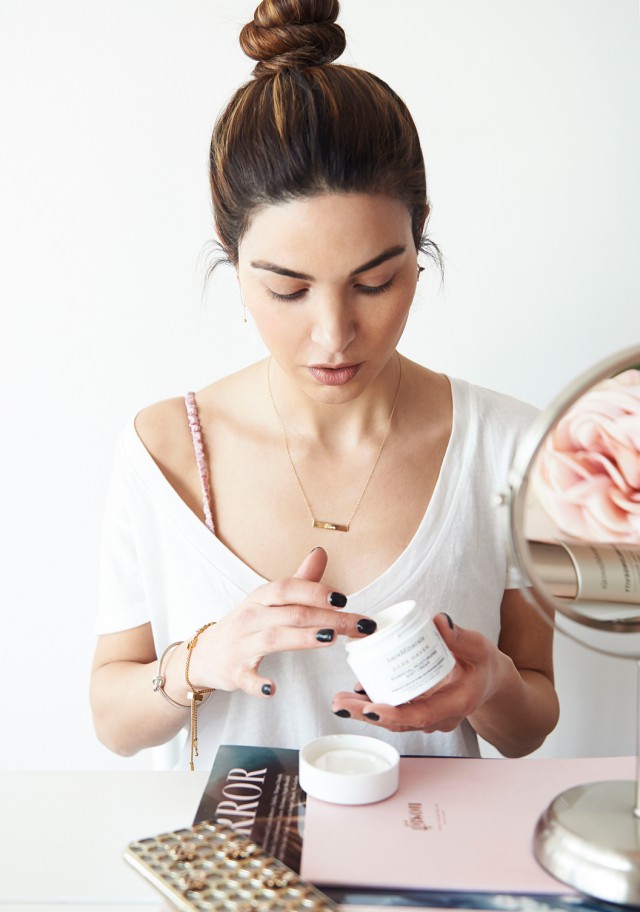 This blogpost is in collaboration with bareMinerals.
I haven't always been the one to take proper care of my skin, especially when I'm traveling. To prevent visible signs of travel fatigue and keep my skin from drying out, especially during the winter, I've started to pay a lot more attention to what my skin needs. With the cold weather I feel like it loses moisture even faster than usual, which impacts my beauty routine. When my skin doesn't feel right then the make-up I usually apply looks completely different compared to when I have healthy skin. It just shows me how important the health of my skin is, so I've been experimenting a bit more with products to try and find the perfect solution to everything the weather throws at me. In my search for great skin all year round I came across the new bareMinerals line and decided to partner up with them to share this with you. What I loved about it was the simplicity of the 3-part system—Purify, Empower, and Moisturize. The best part is that I can mix and match products under the first and third step to customize each product for my personal beauty ritual.
'Purify' is all about the cleansing process and the title suits the product perfectly— The purify step offers three cleansers and I chose the Oil Obsessed total cleansing oil. And since I started using this, there hasn't been a night that I forget to take of my make-up. It is so effective in removing every swipe of make-up and it feels as though I'm giving myself a little massage every morning and night. Doesn't get any better than that!
'Empower' is all about the hero product, SkinLongevity Vital Power Infusion, and is suitable for all skin types during any type of weather condition. I like to think of this as a skin care booster and daily vitamin for my skin. The result is youthful glowing perfection, like I've spent a day at the spa. Not only that, but all of the products smell so good. The scents are naturally derived and you guys know that's what I love.
Finally, 'Moisturize' is the key to hydration. I usually have very dry skin, but with the weather changing I chose their Bare Haven Moisturizer for a normal to dry skin type and my skin has responded so well to it, improving the hydration and the texture of my skin.
Overall, I like that this line gives everyone the chance to find optimal products for fluctuating skin like mine. Like my wardrobe, versatility is key to everything!