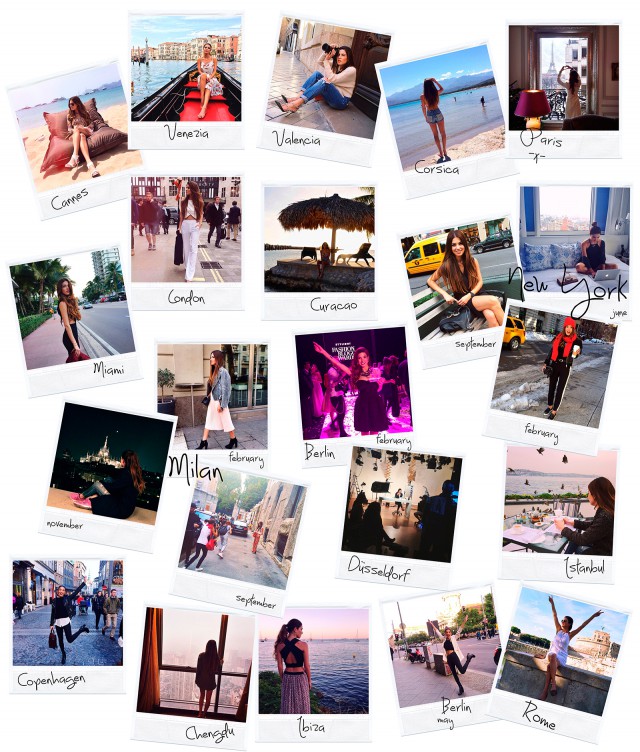 December 31st. New Year's Eve. A time to celebrate the start of something new. A time to make new promises; some to be broken, some to be kept. A time to look ahead and try to change things for the better. A time to look behind and see what we may have done well and what we may have done wrong. A time to start new friendships and become even closer to the ones that are already present in your life. It's a joyous time because we know what can happen in a one year including how much we get to learn and love.
New Year's Eve has always been a moment for me to reflect on everything that has happened in the past year. What were the best things that happened in the past twelve months? What was the single most challenging thing that transpired? What was an unexpected joy? And what was an unexpected obstacle? With whom were my most valuable relationships? In what way did I grow personally, spiritually, and physically? What was the most enjoyable and most challenging part of my work? And most importantly, what were the biggest things I learned over the past year? Because in the end I believe it's all about learning and growing.
Before sharing some challenges and unexpected obstacles, I wanted to first share some highlights of 2014. One of the biggest was winning the Stylight's award for 'Most Promising Fashion Blog'. Things really took off after that as brands began to pick us up and around the same time Maurits quit his job. It's actually so strange to grasp that this happened only 11 months ago. I just read in my reflection of 2014 about how I talked about being nominated "(fingers crossed)". Sometimes it feels like this was meant to be, but in general I'm never one to think that everything happens out of the blue. I've always been a believer in making things happen for yourself and creating your own dreams. I think there are definitely people, or bloggers, who accidentally turned their hobby into their full time job. But I've spoken numerous times at events where hundreds of bloggers came to ask for advice. I always encourage them to take some risks and do things differently without being ashamed for it. You can only learn and grow by stepping out of your comfort zone once in a while. Setting goals and working hard: these are the things I live by every day. I only wish that all of the girls who come to hear me speak can take this advice and apply it to their own lives, since I give them specific examples of what I did to reach this. For me, listening to Steve Jobs, who spoke at Stanford University in 2005, motivated me so much to dare to take some risks. So I really recommend you guys all listen to it. He shared some real life lessons.
You can only learn and grow by stepping out of your comfort zone once in a while. Setting goals, working hard. Those are the things I live by every day.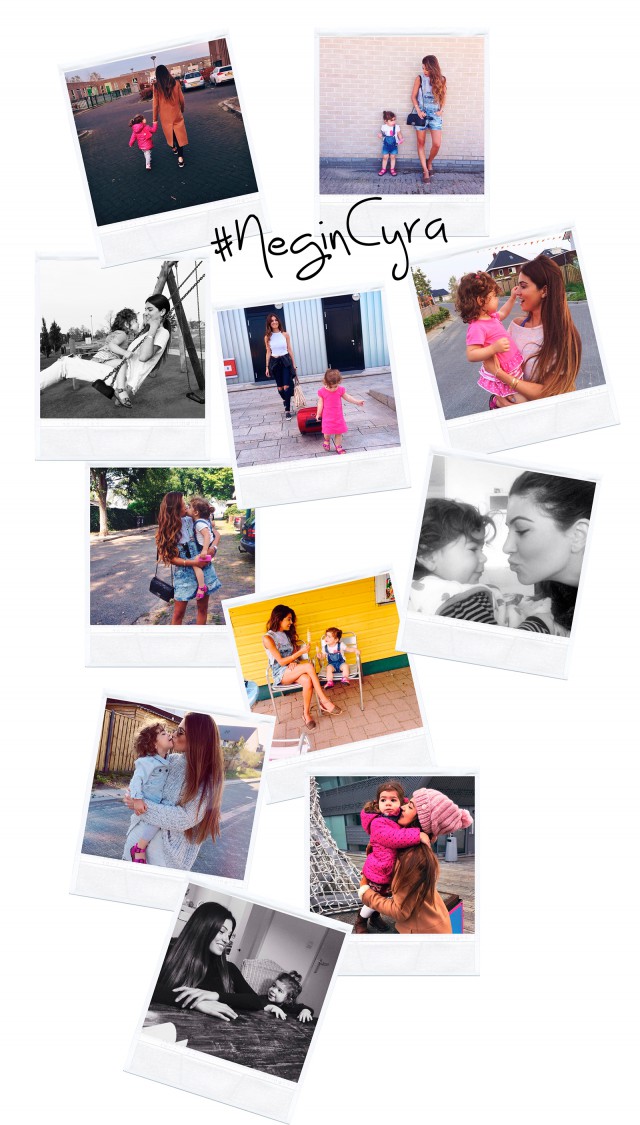 Some other highlights from this past year was being present at one of the biggest Dutch talk shows (RTL Late Night) where I talked about my blogging adventure, doing a shoot with Vogue Turkey, shooting a four-page spread with Grazia Magazine, visiting China with Tod's, doing a shoot with Dior in de Gardens of Versailles, hosting the Lancome x Jason Wu event at Lord & Taylor, and of course launching our new website. We introduced you guys to the negin 360° concept which took the blog to the next level; an all-surrounding format with more in-depth content added to the blog-mix for a full experience, leading you through my world. I'm so happy that you guys were surprised, and appreciated this new chapter (my baby) as well.
Before I sat behind my laptop I read through the reflection I did on New Year's Eve 2013 and I just realized how much has changed. I wrote about all the first times that I experienced and I could dedicate another story only about those first times that I was able to experience this past year as well. One of the things I wrote is that Maurits (also known as my better half) quit his job to take on a new adventure with me. It seemed like such a big risk back then, but now it seems like the most logical decision we made. It feels like Maurits and I just connect on all possible levels, on private matters as well as on business matter. There's no one that challenges me as much as he does in a positive way, there's no one I can brainstorm with as good as with him, and there isn't anyone I can trust as much as him. When people ask me how it's even possible to be still in love after 8.5 years and now also work together on a very intensive level for one year, I always answer that our personalities differ from one another, but we have the same goals in life and therefore we complement each other perfectly. We want to work as hard as possible and strive to learn as much as possible, but there are some things that we both think are more important in life, which is letting nothing become greater than our personal relationship and family. We are both very family oriented and so we always make sure that after each trip the first thing we do is pay a visit to them. Making sure that in between the trips we plan to spend quality time with friends, family and, most importantly, with each other.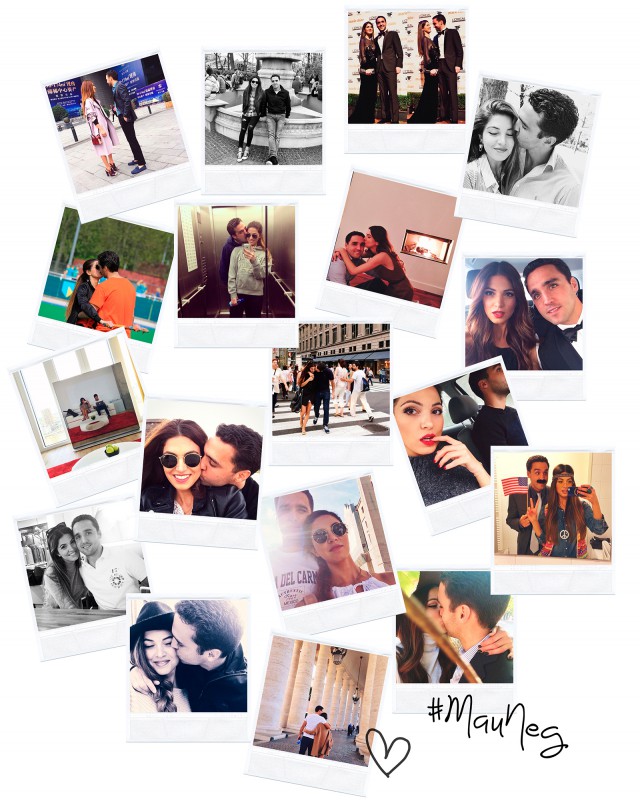 In the blogger sphere I've seen countless bloggers who started working together with their better half, which is very logical. It's the person that you trust the most, it's the person who has seen how the blog has grown and therefore knows how this specific world works. And since we travel so much for work it's only amazing when your love is involved, because otherwise you might see each other only one week a month. That being said, I've unfortunately seen so many blogger couples breakup due to the intensive work load that is required, which is probably the reason why I get so many questions asked about this topic. Traveling from one airport to another, one hotel to the next, having breakfast, lunch and dinner meetings with brands you're collaborating with, going to fittings, doing shoots, creating content for the blog, answering e-mails, and I could go on forever. It's the reason that your relationship can enter a danger zone where you only talk about work instead of other things. Maurits and I have been very alert about that and both decided early on that although work sometimes takes away all of your attention, we must make time for each other and realize that our personal relationship is the most important. Therefore, I would say that this was one of the biggest challenges we conquered, where we make time to play backgammon together (he always loses, lol), run after each other (around the dining table), and having date nights. Things really have changed in a year, because now I'm in love with my business partner.
But unfortunately, I've seen so many blogger couples break up due to the intensive work load that is being required.
Together we've achieved so much in 2014. Six months ago we were able to open our first little office and we've been working with a team of 5. Yes I can't believe I'm writing this right now. We worked so closely together, having brainstorm sessions, thinking about the future, and of course creating the best possible content for you guys. Our photographer Annick (which you've seen many times in my pictures) has been travelling with us to New York, Milan, Rome, and Paris. We have shared so many ideas and so much laughter. Working with such a great team made me realize the importance of it,because although I'm a perfectionist and I know exactly how I want things to look in my head, this year I've come to accept that I am (unfortunately) not Wonder Woman. There were months where I would work 7 days a week, 10 hours a day, and this almost amounted to a tiny break down. I decided that my work is something that I want to do for another 50 years so I need to enjoy every single moment of it and also I didn't want to miss out on other important things in life. Although we still work on the weekends, Saturday is the day we do absolutely nothing which means no e-mails and no talking about the business, only Instagram (I just loving sharing a lot with you). And this is only possible when you have a team that you can trust with your ideas and know that they will support you in executing this in the way you wish. I've learned so much from setting up a team, dealing with emotions of others, and how to create synergy. I'm actually so happy to announce that from January 2015 there's someone new joining our team. A project manager, who will help with the content schedule, and take-over a lot of activities that Maurits is doing right now, so he can focus on even bigger things (one of which I will mention later).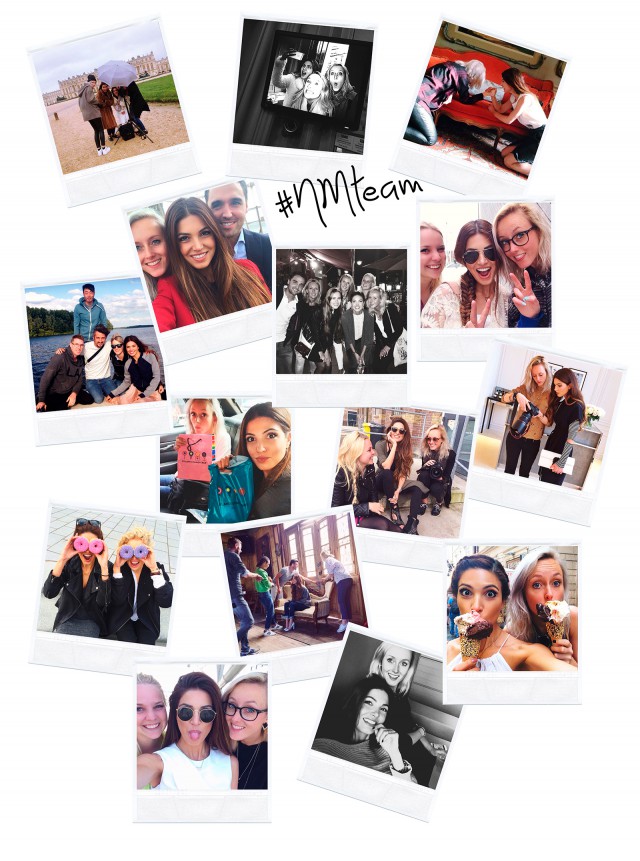 Together with the team we shared so many moments with you guys on Instagram: sharing our trips, our collaborations, and sharing our love for you. Next to #NegIn…. (name of the city) about our travels the most used hashtags were #neginmaurits and #negincyra. There hasn't been a year in which I travelled so much as in 2014. We visited: Curacao, Berlin (twice), Valencia, Dusseldorf, Copenhagen, Istanbul (twice), Milan (4x), New York (4x), Chengdu (China), Venice, Rome, Ibiza, London (twice), Cannes, and Corsica. We've worked with several big brands that I couldn't have dreamed of working with last year. A few of them being: Dior, Dolce & Gabbana, Salvatore Ferragamo, Perrier Jouet, Net-A-Porter, Calvin Klein, Roberto Cavalli, Trussardi, Dsquared, Tod's, Fay, and Tom Ford. I actually always had a list of brands that I felt most passionate about and hoped to create a story with one day in order to share it with you guys. I'm so happy and proud that we were able to do this and build a great relationship with a number of them. What I love most about these brands is that they have a history and a particular woman in mind. When working together it's such an honor to give my translation to the brand and show my interpretation of it.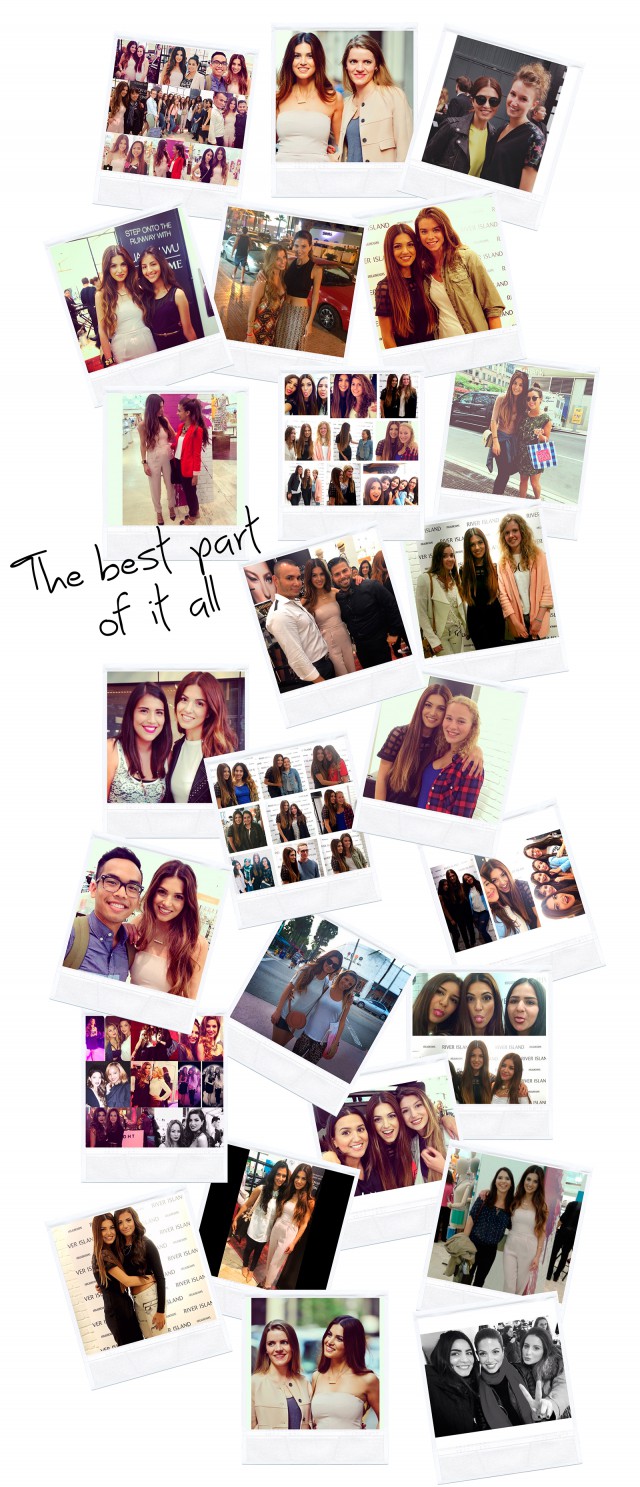 From travelling the world to working with the brands I feel so enormously passionate about I would say that there's only one thing that I loved more this year. There hasn't been one trip that I haven't met several of my readers/ followers. It's so crazy that our blog reaches so many of you in so many different places. I just got of off the phone for an interview with Elle Magazine where I talked about this. The digital world brought us so much, where we're able to connect with each other from all continents. It truly feels like we're living in a global village. When meeting you guys in person it's so rewarding to hear your kind words about how we manage to inspire you, whether it's in China, Paris, New York or Miami. There really isn't anything I appreciate more than having a little chat with you, taking pictures, and talking about life in general. Just last weekend I went shopping with friends in Oberhausen where more than 30 of you beautiful ladies came to say hi.I received some warm and loving hugs from two sweet girls, ages 14 and 15, and I still can't get over this.
I also feel that we became much closer. I've experienced the good and the bad with you, receiving some critique on certain topics, some which were more understandable than others. One time during World Cup I cheered for the Netherlands (the country where I was born and still live practically) who played against Mexico. I received tons of negative messages from Mexican people who were very upset about it. This I unfortunately didn't quite understand. On the other hand, there were some critical comments on a picture I posted which I honestly did understand. During the big airplane crash MH17, 298 people passed away. At that time I was in Ibiza and I actually didn't had a clue about the day of mourning in the Netherlands since I decided to not visit any website – only post a few updates on Instagram. I posted two Ibiza pictures when I received comments of people saying how inappropriate it was. I completely understood when I found out what day it was. I just wish that some people would be a bit kinder in sharing such opinions, because after all I make mistakes as well, but it doesn't mean that I don't care about such a horrible and heartbreaking catastrophe. Still I feel we grew so much and we shared so much love and indeed became closer to one another.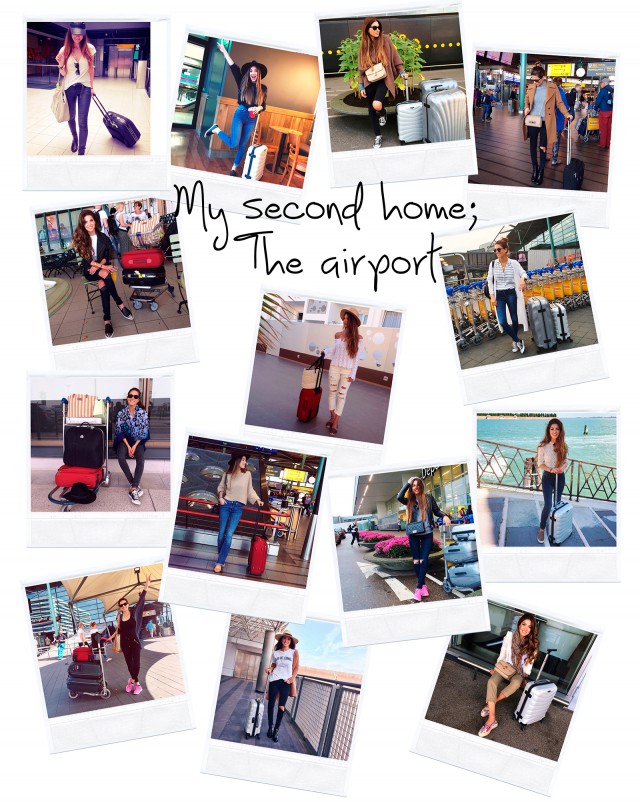 From travelling the world to working with the brands I feel so enormously passionate about I would say that there's only one thing that I loved more this year.
We also learned some things this year which we will do differently next year. We for example, we learned that launching our new blog just before fashion week craziness isn't exactly the right moment. We worked for almost a year on the new blog and one month before the launch it became really hectic. You can't imagine how many details we had to work on night and day. It already felt like we dealt with fashion craziness when the day after the launch we left for New York Fashion Week, which meant running around like a crazy person. It apparently became a bit too much when I spent a night in the emergency room at a New York hospital, which I have to say is an experience in itself. Next to this I feel like I finally found a place of my own in this so called fashion world, where I settled with the thought that not everyone is that nice to one another. Apparently, there are people you spend a night with at an event and the next time you see them they will pretend they don't know you. To me it doesn't matter who you are, I just think it's human decency to say hi if you know each other, and not feel superior to one another. I learned that being kind to everyone is something very unique as well. Luckily we also met tons of nice people this year and made many good friends.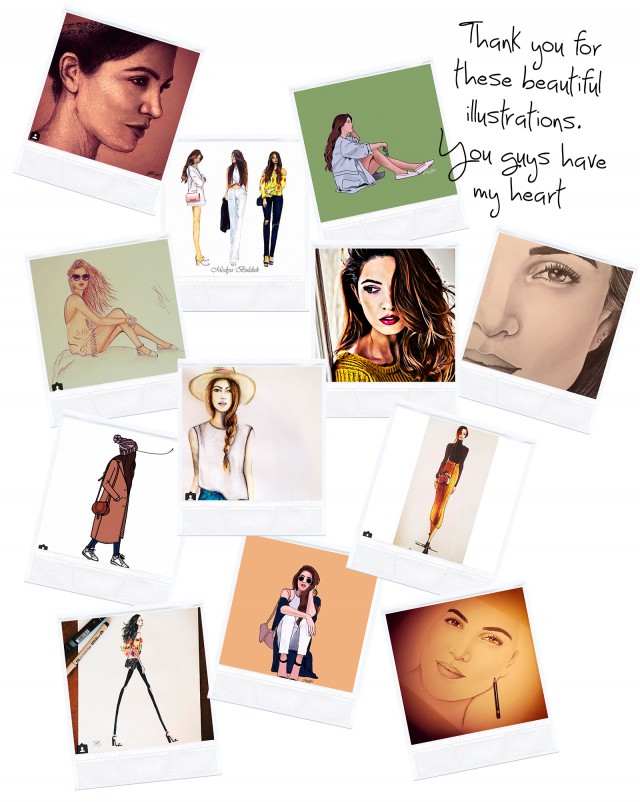 Since New Year's Eve is not only about reflecting on last year's experiences, I also want to share some exciting and big things for 2015. You guys I can't wait to see what will happen this year, but I have a feeling that a lot of great and exciting things will occur. I talked about it earlier: this year we're bringing out our first ever product line (now screaming inside). Yes, I still can't tell you exactly what it will be, but you might guess it. First hint: it's not going to be in fashion. Second hint: my parents are involved with it as well. Now can you guess? Anyway, we've been working on it for almost a year already and I still expect that it will take a minimum of 6 months to get everything in order. I need it to be perfect for you guys and I can't wait to share it with you (I'm so nervous already). It's a topic I've always felt passionate about and hope to share this with you soon.
To continue, some of the ambitions for next year. As most of you know I did my Master's degree in Marketing and wrote my thesis about this topic as well. Since I loved writing scientific articles and doing quantitative research, I'm thinking of getting more involved with this topic. I think that doing my master's really helped me when it came to making wise business decisions, therefore I'm a great supporter of children's education and since I really enjoyed writing about it in my thesis, and doing quantitative analysis, I want to do more with that as well. Maybe write a few more articles? Who knows. Another very important thing I really want to focus on as well this year is giving back more. I already volunteer from time to time, but now I really want to be more heavily involved in a good cause. Because compassion is not enough and we must act as Dalai Lama once said beautifully.
So you guysI can't wait to explore more, grow, move forward, and evolve and I hope you will do the same as well. My dearest readers, may all your wishes come true in 2015 and remember, if your dreams don't scare you, they aren't big enough. Dare to risk, dare to take that first step into something new and stray from the ordinary. You'll feel nervous for a moment, but you will feel blessed for a lifetime doing something you love. I can promise you that.
New chances, new adventures, new hopes – bring it on 2015! Now let's count down and enjoy the firework displays. Happy New Year!


Here are all my favorite images of 2014! A