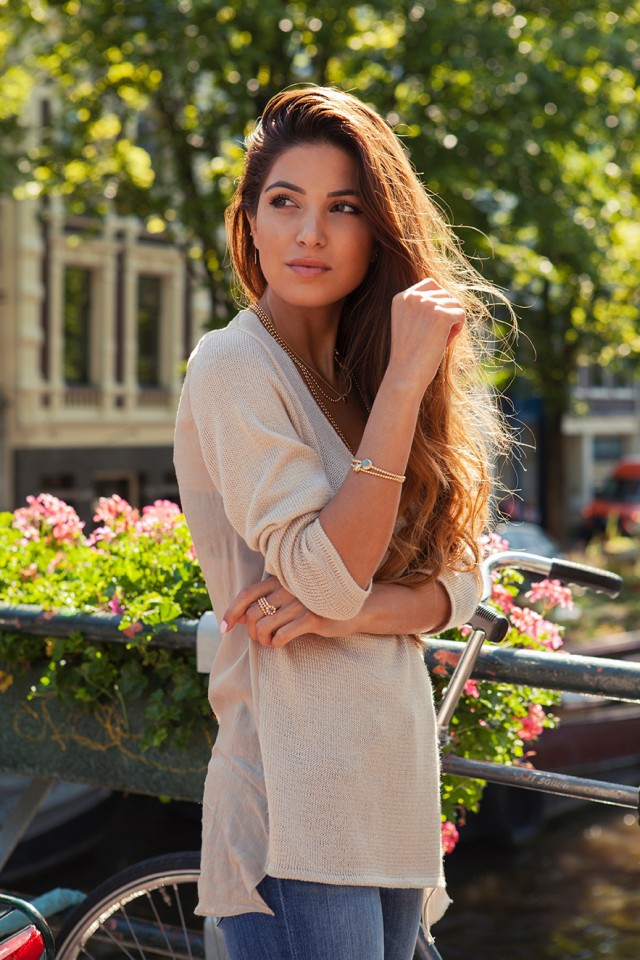 This blogpost is in collaboration with Bron Jewelry.
When I dress myself in the morning I usually start with a (special) item I want to incorporate in my look, and accordingly I match the rest of my outfit to it. Sometimes I start with a bag, with shoes, with a top, or a jacket, but this time the starting point were these incredible unique pieces by Bron Jewelry.
Thanks to LoveGold we got this amazing opportunity for their #Wanderlust campaign which I've been following from the beginning. For those who are not familiar with LoveGold, they basically search the entire world for the finest gold jewelry pieces and unite designers with the people who would want to wear their pieces. As I got familiar with what they do (I've been following their Instagram and website for such a long time) I fell in love with all the stories they create. Especially the fact that every time the story is told from a different perspective, from a different part of the world, with different designers, from modern to vintage pieces. A
The concept of their #Wanderlust campaign is perfection and really what LoveGold is all about; exploring the finest gold jewelry from all over the world and sharing it with others. I'm incredibly honoured to share a few unique pieces from Bron Jewelry, shot in front of Amsterdam's world famous canals. As you can see both Bron jewelry and I are a big fan of layering, therefore the match was a very logical yet super exciting one. From layering these gorgeous gold necklaces to bracelets and rings. All pieces are unique and have a story to tell on their own.
As always I styled these gold pieces in my own personal way. Wearing a top that reflects the sunlight beautifully and gives a golden glow, the jeans to give it a casual touch, and these gorgeous Sam Edelman heels. What do you think?