Every once in a while, I experience a moment where I realize what's important in life. It's a moment when it all comes naturally – a pure feeling, as close to myself as I can be. Fashion represents who you are and the way you feel, so all I need are a few good basics during moments like these. And when it comes to those core pieces, I prefer simplicity to complexity.

That feeling suits the values of the iconic all-American fashion house Calvin Klein, as they are known for minimalism, the perfect fit, and the feeling of being part of a fashion forward community. When I have a look at the designs, they're quite elementary at first sight; you will not see any statement prints or bold graphics at their collections. But when you take a closer look, you will notice that Calvin Klein is all about the essential combination of quality, the cut, and the fabric.
I opted for a look that translated these values, so that it all would come together. I decided to wear this high neck top with a pair of navy colored wide leg trousers to continue that modern feel. But I predict that the bag caught your eyes first, as it's made of subtle texturized leather in a beautiful aubergine color. This small crossover is a chic appearance, so fine with its slim strap and delicate hardware. It's a bag that fits every look thanks to its modern silhouette. Fresh and elegant, a reflection of Calvin Klein's identity.
I was wearing
Calvin Klein Sofie Leather Small Crossover Bag
High Neck Top - similar
Midnight-Blue Trousers - similar
Silver Platform Barely There Sandals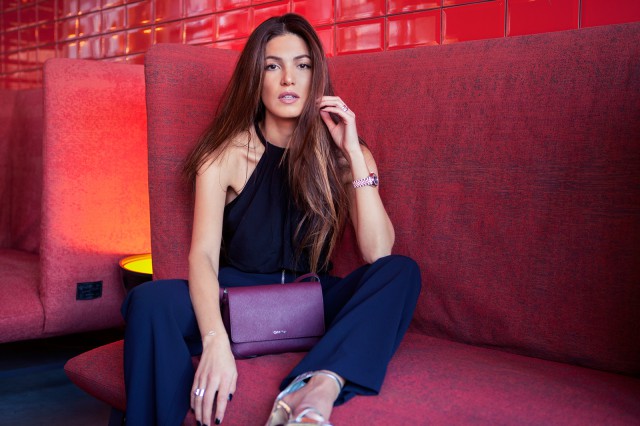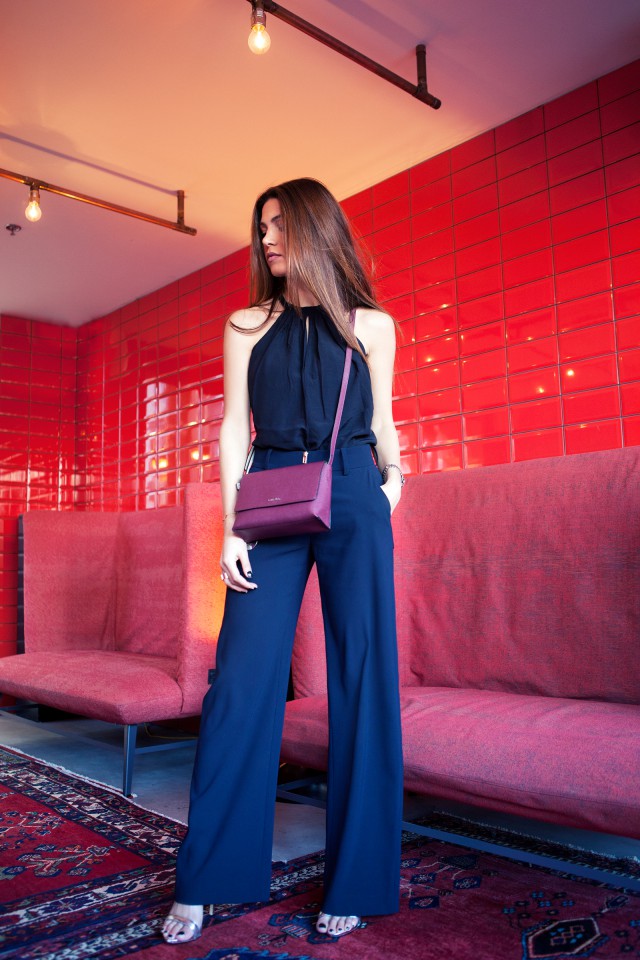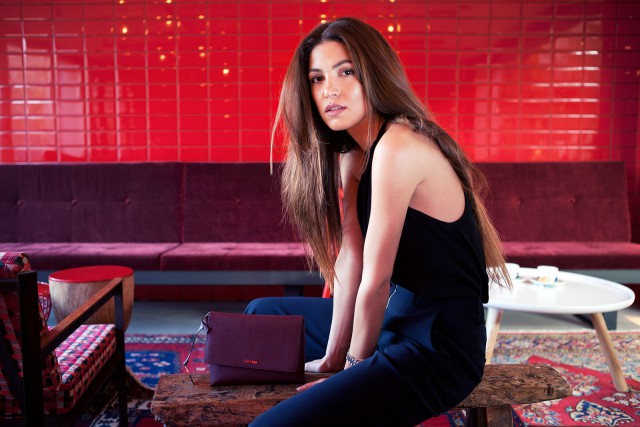 A pure feeling, as close to myself as I can be