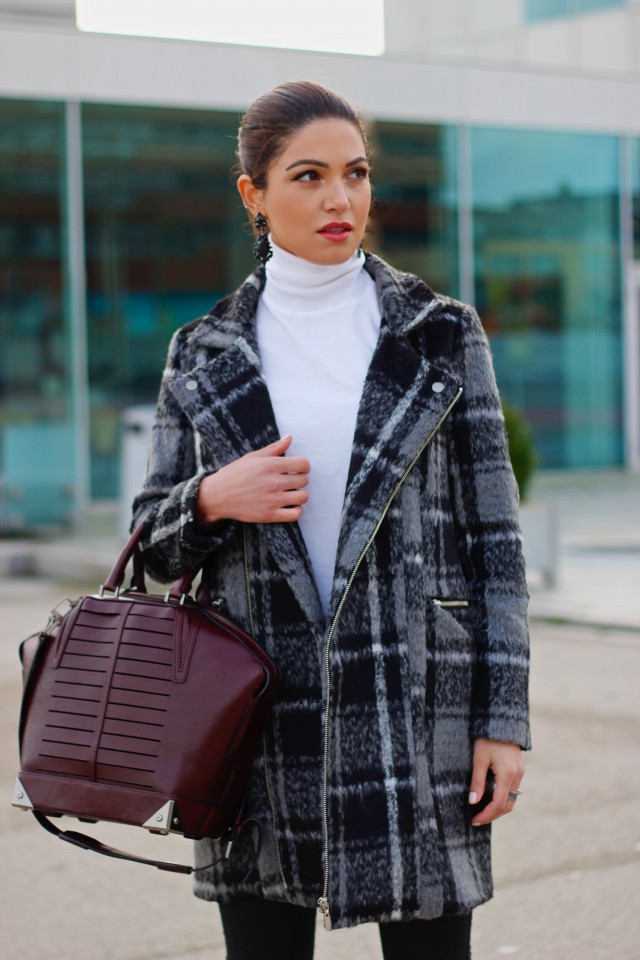 It's a new week! I'm now writing this post from bed since I couldn't wake up this morning to be honest. I'm all about discipline and structure but somehow going to bed on time is not something we're capable of doing. Last night for instance instead of going to sleep we somehow suddenly got all inspired and thought about a complete new redesign for the blog. And in the morning I can always feel the damage. Tonight I will sleep on time just like a normal individual (fingers crossed).

How was your weekend? Mine was great! I feel like we got some structure back in our work after the hectic but emotional days in Berlin. It actually attracted so much media attention in the newspapers, magazines, online magazines, and even on Dutch television. For my Dutchies you will be able to see me live on 'Koffietijd' tomorrow on RTL 4. A

Saturday we spent the day doing some quick shopping and this is the outfit I was wearing. I don't know what it is about this year but somehow it's a coat season to me where I love trying out different styles. My favourite of the moment has to be this plaid jacket in gray tones from Bellevior which makes it extremely versatile and great to match it to a white turtleneck. The straight fit of the jacket is great as well. This year my jackets are not at all detailed at the waist. It shows a whole other level of femininity and I absolutely love it. Especially when the temperature allows me to wear it unzipped. To add a touch of colour I matched it to this maroon coloured bag. What do you think?
I was wearing
Bellevior Plaid Coat
River Island Jeans
Stelle McCartney Turtleneck
Zara Heels
Alexander Wang Bag