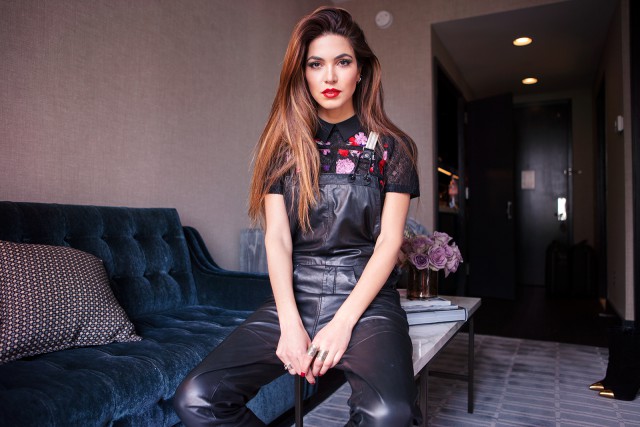 This blogpost is in collaboration with the Sixty Hotel.
Good morning from yet another hotel room, this time in Milano. Since we travel so much lately it's important for me to feel comfortable at every hotel we're staying at. And to be honest I love visiting a new hotel every time even if we visit the same place since it gives me a whole new experience. I noticed that finding a place to stay that will satisfy all of your needs can sometimes be tricky, but if you do then your stay is always that much more enjoyable. After a busy day in New York City, it was great to come back to our hotel room to unwind at the Sixty Hotel in SoHo. It is the perfect luxury boutique hotel that just underwent renovations and the location is perfect with its endless options for shopping, dining, and entertainment. What I especially like about The Sixty hotel in SoHo is that it's modest in size which gives it a more personable feeling. The staff makes you feel like a person and not just a number, which makes it feel more like home. The whole place is intimate, with an interior that is quite chic with rich hardwood floors, large windows, and rustic decor. It's fun to look through everything! Somedays I just didn't want to leave because I was so nice and cozy! It really felt like a home away from home.
Our room was such a great space, especially for New York which is not a place known for having enough living space. Since we travel with so much lugagge for Fashion Week, the extra space keeps me from going crazy. My clothes sometimes end up all over the place as you know! The warm color palette of our room was very comforting and I thought it was the perfect spot for some photos. You guys probably recognize these overalls from one of my previous street style looks, but they're also great for a day of lounging around the house. I like that they're so versatile, having the ability to go from high-street style to an off-duty look or a night-out look. The button-up collar and florals on the shirt, along with a bold red lip, gives the leather overalls a little more flair and grace, don't you think?