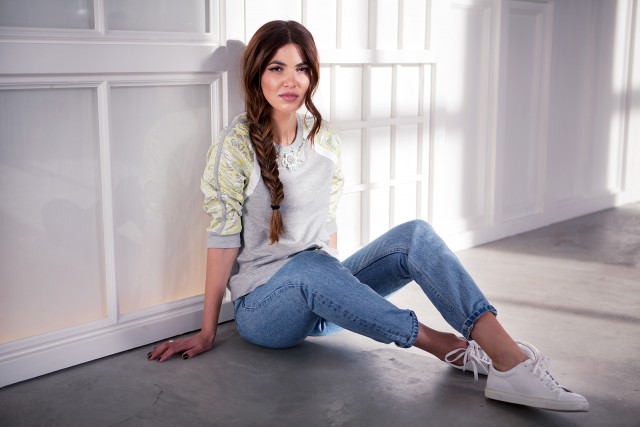 This blogpost is in collaboration with Via delle Perle.
Clothing has this incredible ability to elevate, reflect, or uplift your mood. That's a lot of power given to fabric! When I was younger I had a favourite shirt in my closet that I would always pull off its hanger and put on when I was feeling a little down. It had this magic ability to heal, boosting my spirit in an instant and comforting me like a cup of tea when I'm sick. I think it's nice to have a few pieces of clothing that are reliable and always there for you when you need them. This is the feeling I felt when I tried on my first Via delle Perle design.
Via delle Perle is synonymous with quality and detailed every day clothing. There is an effortless appeal about their garments, but each piece feels so special as if they made it just for you (and me!). Combining comfort, allure, and an elegance of daily life, you can feel the energy and effort that has been put into it. Everything is handcrafted in Italy, from the high-quality materials to the state-of-the-art production techniques. I just love the embellishments on this gray jersey. Playing with glossy and matted color on the sleeves, the silver floral patterns really catch your eye on top of the pale chartreuse fabric. And what about detailing along the neckline? It seems like I put some extra effort into the look by adding a necklace while in reality it's attached to the jersey.
I decided to pair this sweater with a pair of high-waisted jeans and white low-cut sneakers to enhance the laid-back sophistication. To me, this whole look is refreshing and low-maintenance, while at the same time it gives a certain level of charm and luxury. How nice is that? I'm so happy to have another mood booster in my collection A