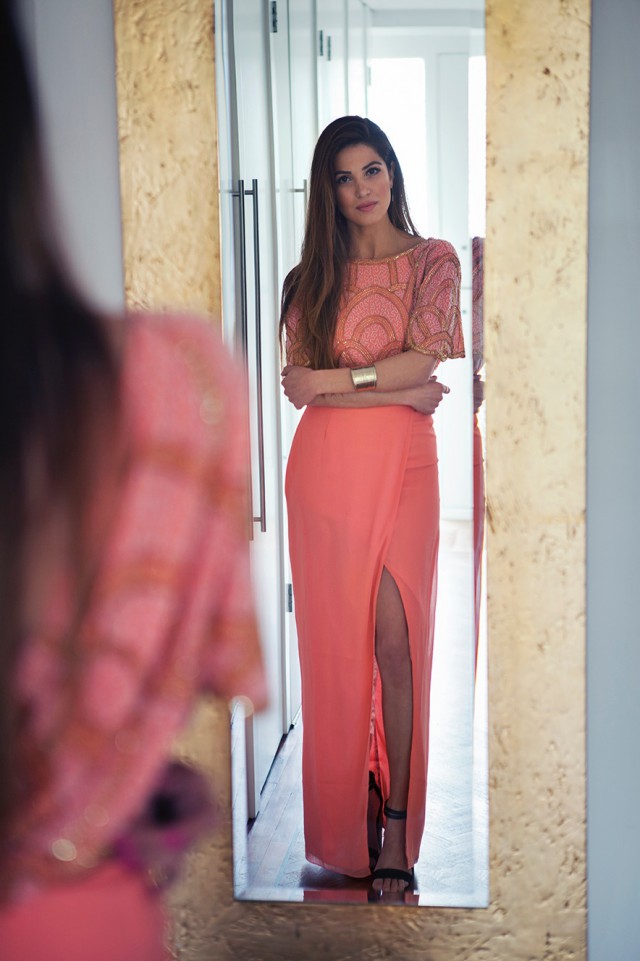 This blogpost is in collaboration with the Soho Hotel.
Before I jump into the main topic of this post I quickly want to mention that while checking in at the Soho Hotel in Berlin I found out that nobody is allowed to take photos of the hotel (except for the room) because apparently it's a private club. And although I love the concept you can imagine that as a blogger who loves to share these kinds of experiences with you guys I wasn't very happy with that news. And even though I can't show you lots photos I still wanted to let you know that the hotel is a great recommendation for whenever you're visiting Berlin.

Now let's talk about the most exciting part of this post! A Today I wanted to start this sunny weekend with showing you guys a super unique dress I absolutely fell in love with. As you know, depending on my mood, I either love a very simple 'less is more' look or I love to go all in with something extra special. And this dress is absolutely one to point out.

A few weeks back I found this beauty at Virgos Lounge which is a London based womenswear brand specialised in occasion wear. I specifically fell in love with this dress because of its heavily embellished top, its pretty coral peach colour, the draped back, and its overall vintage feeling. I always have a unique dress hanging in my closet just in case there's a special party or event to attend. A Now I'm just waiting for the right time to wear, because in these months there will be lots of appropriate occasions to make an extra effort. What do you think?
I was wearing
Virgos Lounge Dress
Black Sandals
Alexander Wang Clutch