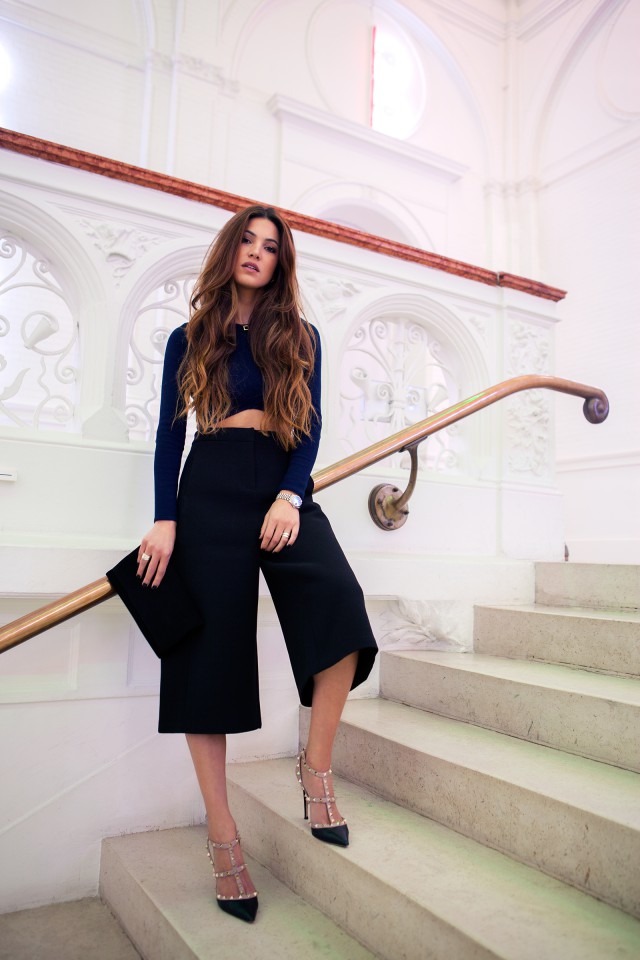 Culottes, or should I say cropped wide leg trousers, are my favorite new addition when I have a look at my wardrobe. I know they might be a love-it or hate-it item, but let me convince you that you guys will probably end up loving culottes as much as I do.

I find these pants very chic and sophisticated as they look like a midi-skirt, but if you take a closer look you'll discover that they're actually a pair of trousers. I adore the movement, the flowy fabric around the calves when walking around in a piece like this.

As it comes to styling them, I immediately think: heels. High heels. They're able to lengthen, bring the culottes to a whole new level, and make you feel feminine. For the rest of the look there are many options, for example the navy blue cropped top I'm wearing here. When it's colder, you can throw on a woolen coat that has the same length as the trousers, or pair them with a simple turtleneck. But I even see me wearing this during spring (I know, I know, December hasn't even started yet but I can't help myself) combined with a simple tee and some fine jewelry. So.. what do you guys think?
I was wearing
Croppin' Off Top
Premium Bonded Crepe Culottes
The Brompton Clutch
Valentino Heels