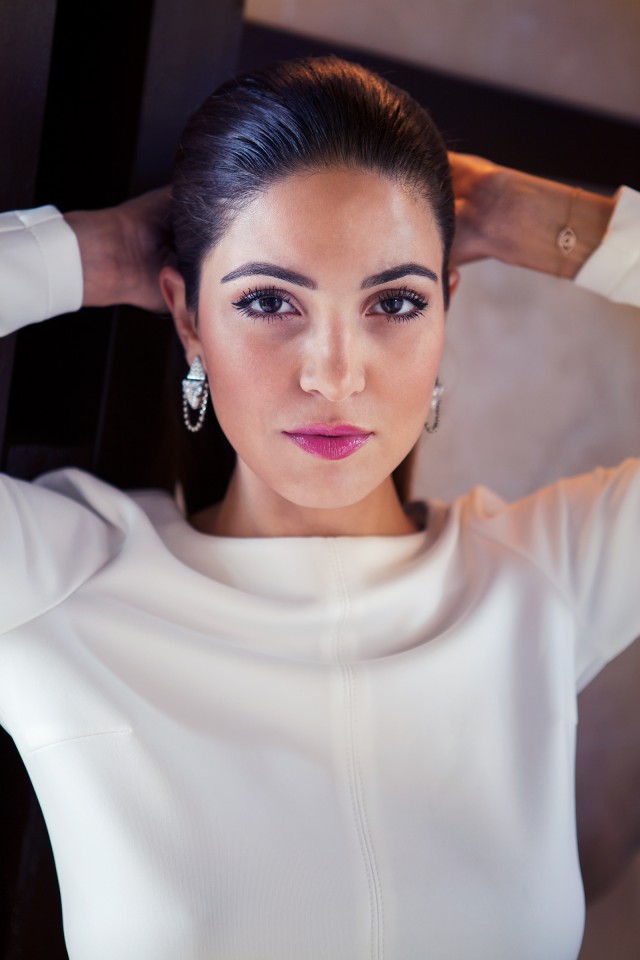 Due to New York and Milan Fashion week all the last posts on the blog evolved around fashion. Fashion is definitely still the main (and my favourite) topic, but since I'm a total beauty fanatic as well I love to share with you all my most-used products and recent discoveries every month. This time, I'm sharing my favourite fragrance, my latest skin care discovery, and three make-up products.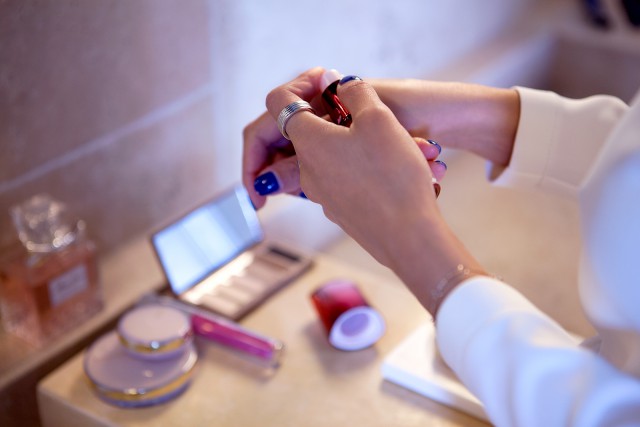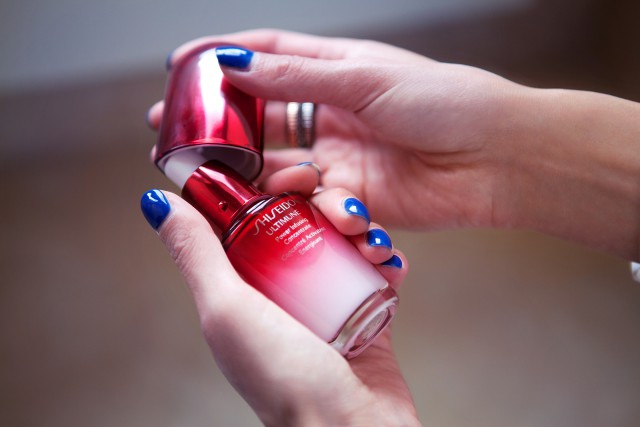 Shiseido Ultimune Power Infusing Concentrate
Next to my daily moisturiser and eye cream, a concentrate became one of the key steps in my beauty ritual. I apply it every morning on my face after cleansing.
You can compare a concentrate with a serum, but this liquid has even more active ingredients like vitamins and anti-oxidants. These ingredients are designed to penetrate deep into your skin (into all three layers) and treat various skin conditions. We've heard ''the best defense is a good offense'' in many sport references, but I think it's just as appropriate when it comes to skincare A
I've tried out several ones in the past but a few months back I discovered Shiseido's Ultimune Power Infusing Concentrate, which is the second step in my skincare routine. I apply it in the morning to protect my face (next to my daily SPF) and at night to recover my skin. I also noticed a glowing skin after several weeks of using this concentrate.
The great thing about it is that you only need a few drops and therefore the product will last for a long time. I've always thought of concentrates as a great investment.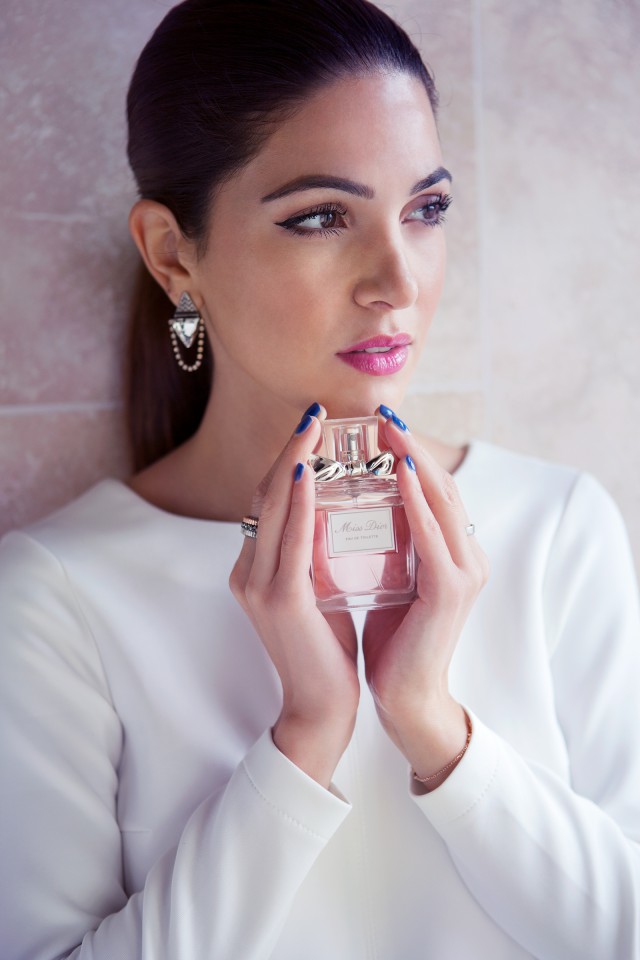 Miss Dior Eau de Toilette
Charming and iconic, Miss Dior Eau de Toilette is a luminous floral chypre scent with a hint of springtime. One that I always keep on my makeup vanity, one that I can always come back to. It's a classic, that keeps some of my most precious memories alive. This reminds me of the following quote that Christian Dior shared in his biography Je Suis Couturier (1951), as I can totally relate to it:
"What I remember the most about the women who were part of my childhood was their perfume – perfume lasts much more than the moment."
When I'm getting ready in the morning, I always pay attention to details. Adding a piece of jewelry, whether it's delicate or bold, finishes off any look. The same holds for wearing a fragrance, since the scent gives your appearance such a personal touch. I find the way someone smells so defining and maybe even more personal than a handwriting or fingerprint. A spray of perfume is a step I never skip, since it makes me feel complete. This relates to another sentence Dior mentioned, of which I couldn't agree more:

"Perfume is an indispensable accessory, a final touch in my dresses".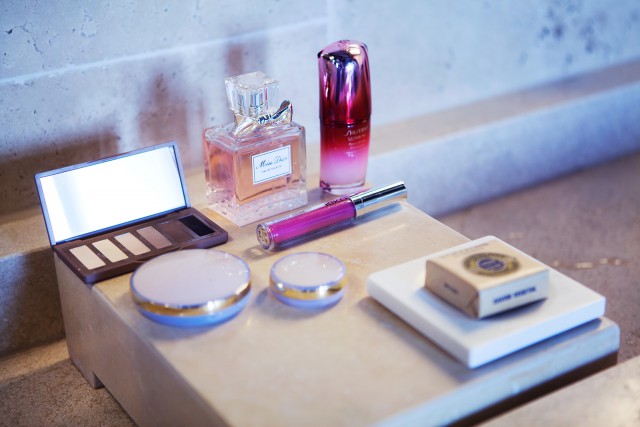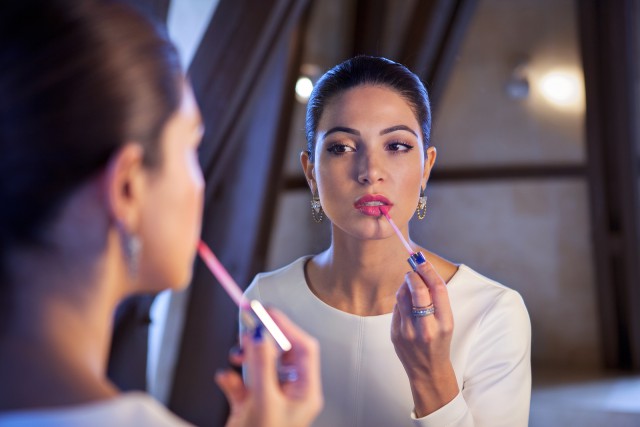 Kiko 3D Instant Volume Lip Gloss (220)
When I visit Milan I just can't help myself but visit the Kiko store at the airport. During my last trip I discovered these lipglosses that I don't only love for its bright pink colour but also for the formula in general. You don't often see me sporting such a vibrant colour as usually I stick to my lip pencils and nude tones. One in a while though I can definitely enjoy a vibrant pink or a vampy red which I normally wear during fall and winter.

Urban Decay Naked Basics
Yes I own them all, Urban Decay's Naked 1, 2, and 3 palettes of which the first one is still my favourite. When I'm on-the-go, I prefer taking the Naked Basics palette with me. The palette consist out of 6 gorgeous neutrals such as a highlighting shade, several brown tones and a black one. Perfect to create a neutral eye look for during the day or a smokey eye for a fun night out.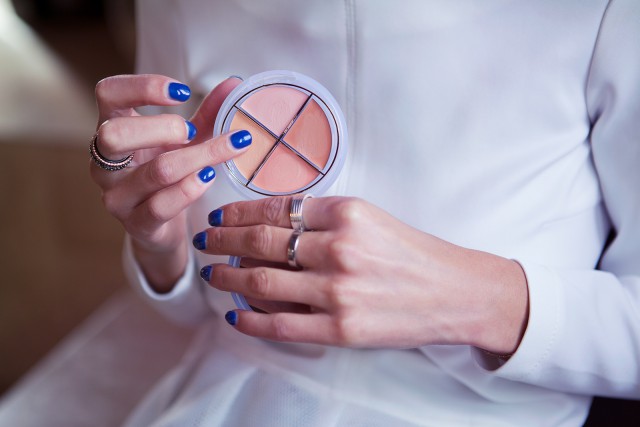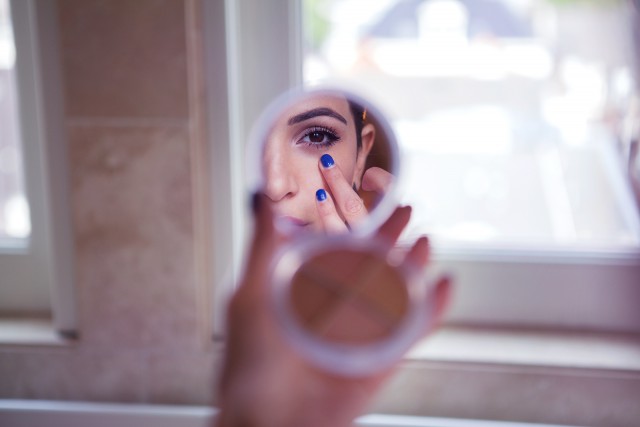 Collistar CC Perfection Universal Pre-Make-Up Concealers
Collistar recently came out with the CC Perfection Universal Pre-Make-Up Concealers. Although I still prefer some of my all-time concealers such as the Estee Lauder Double Wear concealer, I love this one for the variety of colours, and the fact that they all have a different purpose. Their is the universal amber colour to conceal dark circles under your eyes; The pale beige to conceal small blemishes; or dark beige to reduce more prominent imperfections; and the highlighting pink for a fresh and awake look.