The following blogpost is in collaboration with Temptu.
Last New York Fashion Week I had the amazing opportunity to collaborate with Temptu as their very first Fashion Week Ambassador. After I discovered their airbrush system a few months back I decided it was time to share how I use the system in a dedicated post which you can find here.

In today's post I really wanted to show all the beauty looks that I created during NYFW as the Airbrush Kit has brought my make-up looks to a completely different level; it's fast, easy and yes I think it's SO much fun. If you have ever experienced the feeling that a make-up artist gives you while doing your make-up, this is exactly that feeling! And most importantly it's effective: it gives me that flawless skin I've always dreamed of.

Ps: don't forget Temptu's offer to celebrate this special collaboration! You can get 20% discount of any system kit using the following code 'neginxtemptu' (valid only in the US).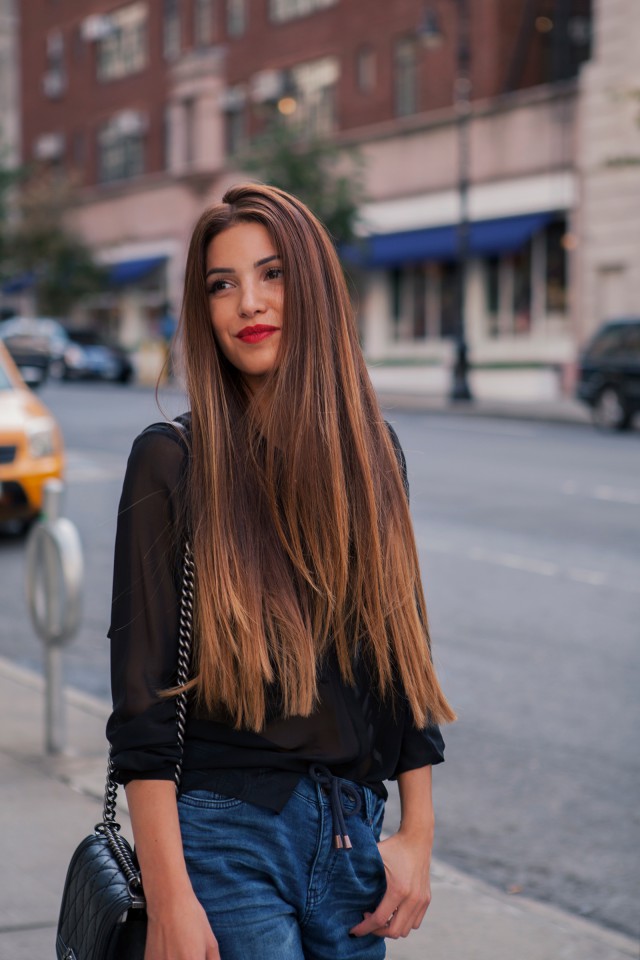 NYFW Day 1: The Energy of New York City
Temptu: Highlighting the Inner Corners of Your Eyes
So the first look is all about the inner corners of your eyes. When you accentuate them with a highlighter, the eyes seem to pop more. It's a quick and easy trick which gives you a fresh looking face! I created this look by attaching the Temptu highlighter to the system and turn the dial to the minimum, as I want just a tiny amount of the product to come out of the Airbrush system. The more you turn the dial to the left, the more control you get. And since we have to be careful with our eyes we want as much control as possible. Also don't forget to close you eyes while doing this. My favourite highlighter from Temptu is the Champagne colour: I think it's such a universal shade that suits everyone.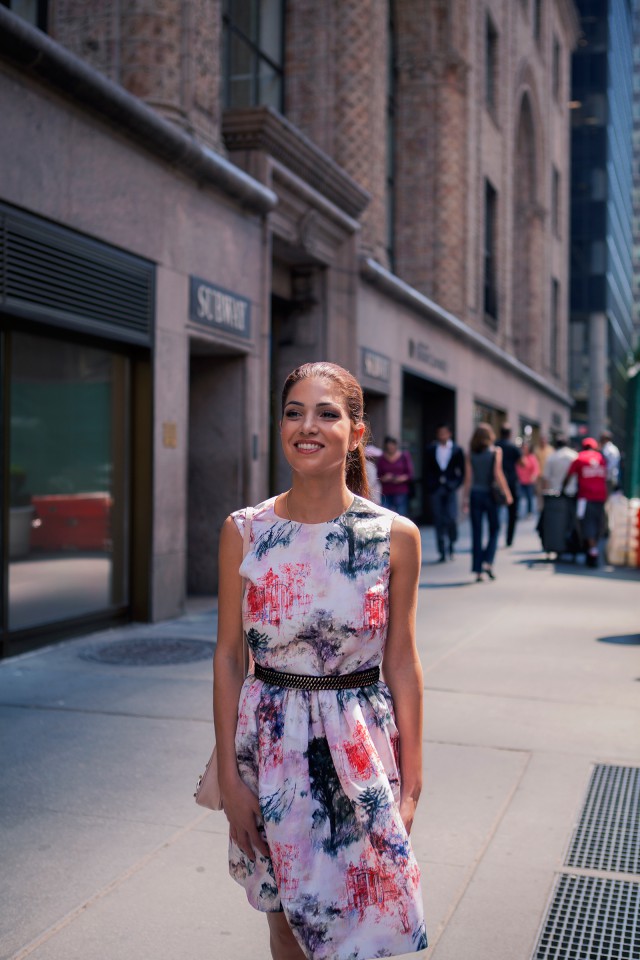 NYFW Day 2: New York Romance
Temptu: Sun Kissed Look
I'm definitely one who takes good care of my skin by using a SPF on a daily basis. But that doesn't mean I love sporting that sun kissed look! I achieve an overall glow using the Temptu bronzer, mine is in the shade 605. I change the dial to 2 o'clock to have more control compared to when I'm applying my foundation, but at the same time I don't want any stripes or whatsoever to show up. So in this way I achieve a dewy and glowy look which is exactly the way I like it.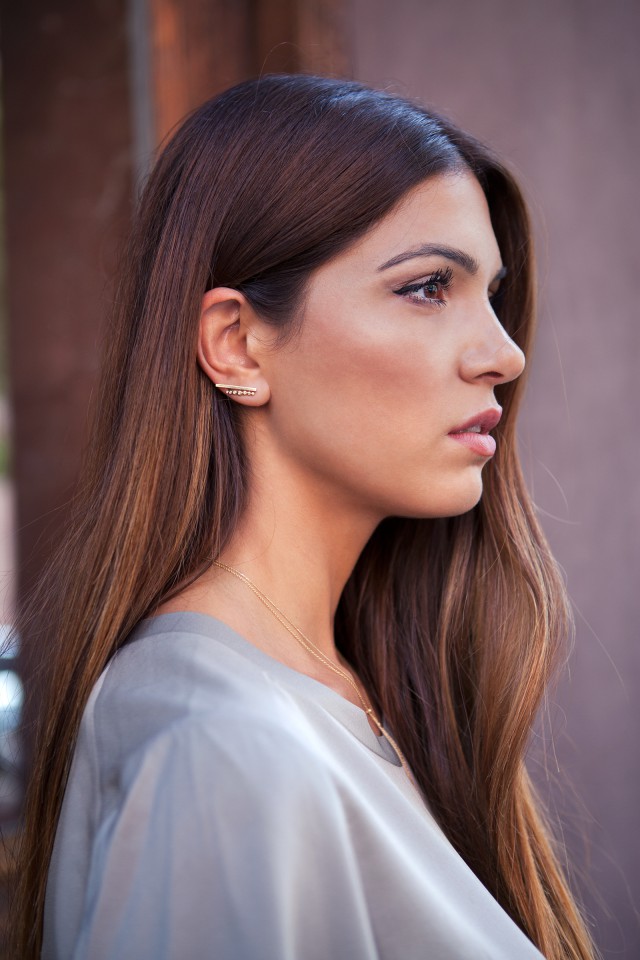 NYFW Day 3: Lovegold's New York Shopping Guide
Temptu: Contouring and Highlighting Cheekbones
This time I used the bronzer on a specific area of my face to contour. I also used the Temptu Highlighter in the colour Pink Pearl to accentuate the cheekbones even more. It's a gorgeous shade with a pearly sheen to it! For both products I'm turning the dial of my Airbrush system to 12 o'clock, since I want to cover only certain parts of my face.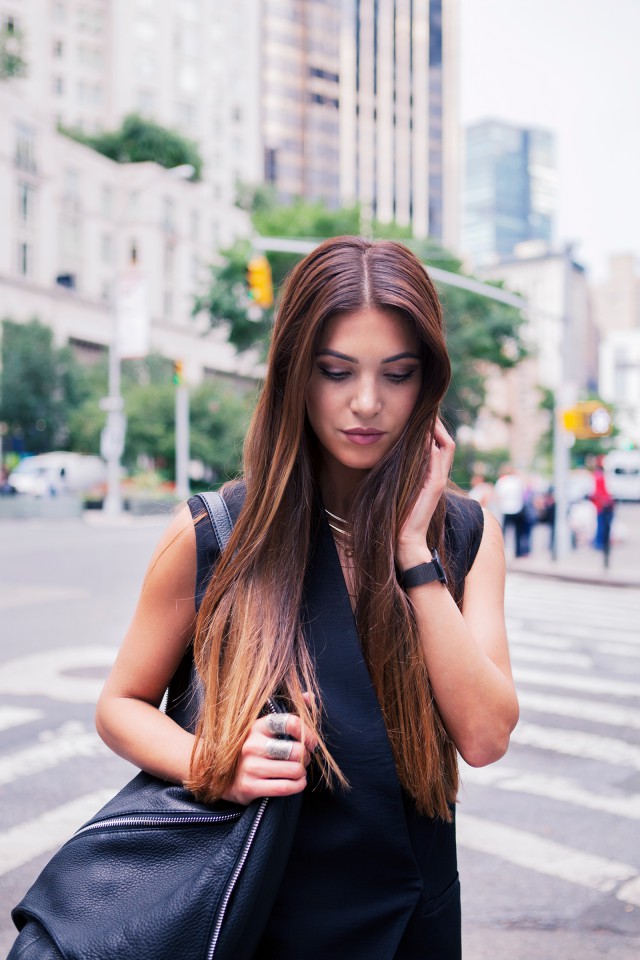 NYFW Day 4: New York Fashion Week with Botkier
Temptu: Creating The Perfect Canvas
As you can see, for this look I've used more make-up on the eyes than I usually do. When I'm creating a smokey eye-look, I like the rest of my face as flawless as possible so all attention can go to the eyes. For me specifically it means that I want to cover up my freckles and impurities. You could basically compare it with an artist starting with a clean white canvas A So to create that perfect canvas I first used temptu's Base & Matte Primer, which is perfect for smoothing out the skin and it makes your make-up last longer.
A good foundation is key when you want to achieve that even looking complexion. When applying my foundation (I use the colour Natural 007) I turn the dial to 3 o'clock and cover my entire face, blending all the way down to my neck. I love the long lasting formula: it's exactly what I need on those long days of fashion shows, dinners, events, and shoots as I'm too busy to touch up my make-up during the day!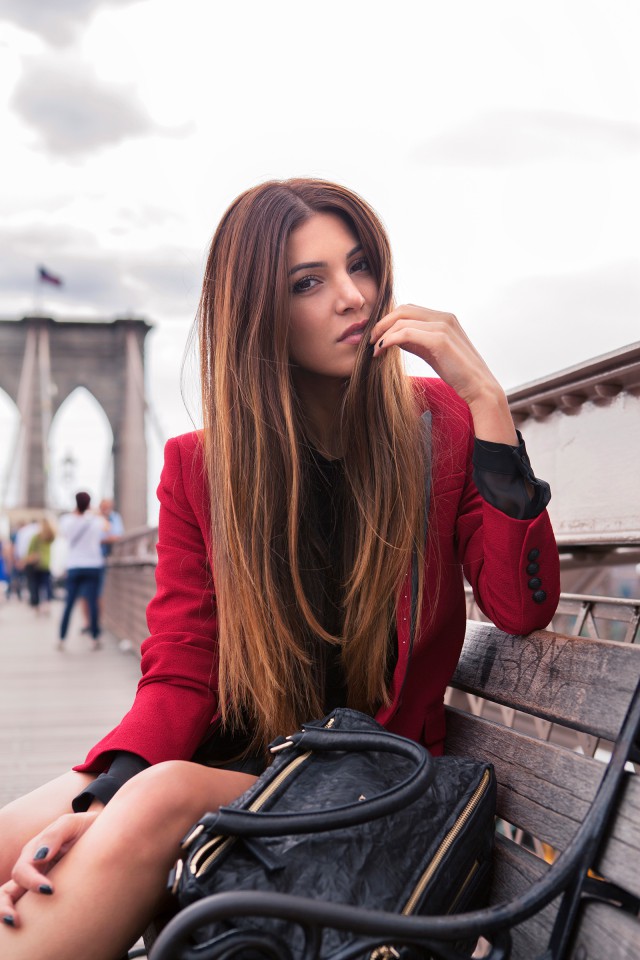 NYFW Day 5: The Brooklyn Bridge
Temptu: Covering Up those Late Nights
NYFW is coming to an end. No wonder I noticed some dark circles under my eyes after those intense days and short nights! Staying up late to write blog posts and waking up early the next day was really taking its toll at that point. But at those moments I was happy to carry around the Temptu Undereye concealer! This one has a special vitamin complex in the core of the stick. It keeps the under eye area smooth and hydrated, for a fresh and awakened look.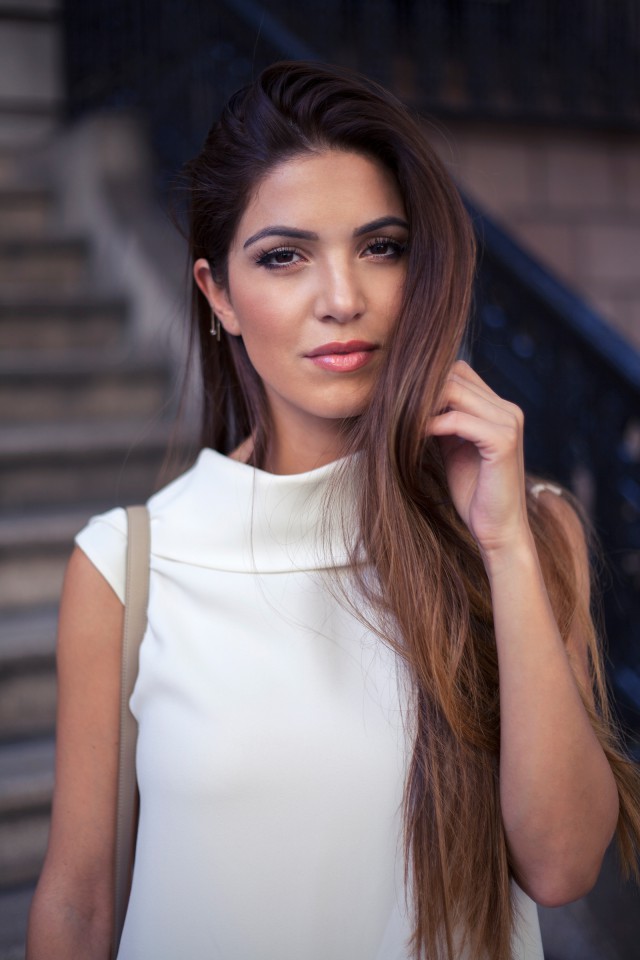 NYFW Day 6: NYC, The Village
Temptu: Blushing For You
From time to time I'm obsessed with blushes, so for this look I wanted to have that healthy glow! That's why I took it easy on the contouring by turning the dial to 2 o'clock for less control over the bronzer. For the blush I used the shade Nude Pink, which is ideal when you're looking for a fresh, pink toned blush. I only wanted the product to appear on the apples of my cheeks, so I turned the dial to 3 o'clock. Using this blush is such an easy way to brighten up your complexion.