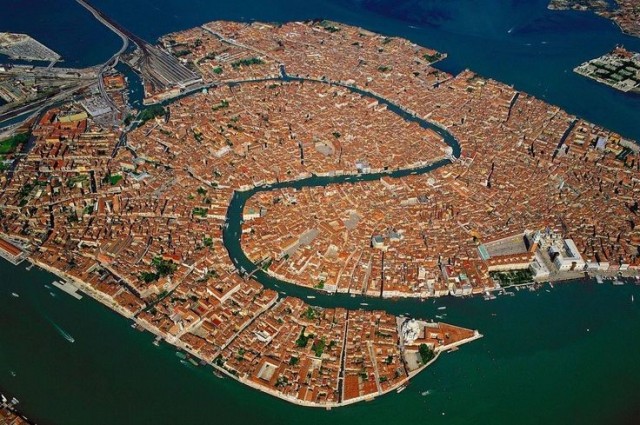 When I think about Venice, I immediately dream away to the lovely waterway scenery and those cute little side-streets. All the water and those tiny islands really are the charm of Venice. This jewel of a city, which is largely built on poles, is known for its historical city-centre and all the canals that used to be streets. It would be a shame if you won't visit the following drop-dead gorgeous sights, next to your regular strolling around this cute Italian city.
#1 San Marco piazza & attractions
At this magnificent square you'll feel like princess Sissi of Austria herself (did you also watch these series back in the days? Do you remember the scene in Venice?). It's such a breathtaking view with all the different fairy tale-looking sights! In this piazza all the main attractions come together, like the famous Campanile di San Marco and the impressive Basilica di San Marco. The square is the centre of Venice and moreover it's the lowest part of the city, that's why it's often flooded. When you're into a 360 degrees view at the cityscape, take it upstairs to the city's tallest building: the clock tower. Next to that you can find the most gorgeous basilica that contains some extravagant mosaics, marble floors and pretty art treasures.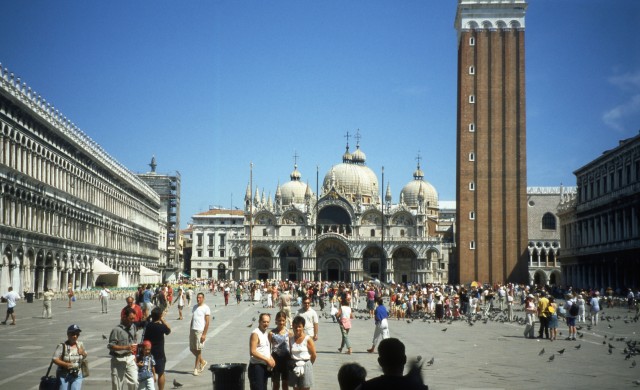 #2 Take a Gondola-ride
Water is everywhere! Instead of streets, there are canals and instead of busses and trains, there are boats. Flowing away across the big Canal Grande by vaporetto (waterbus) is the way to experience Venice. A gondola ride through the waterways is definitely something you shouldn't forget to do. But there's one thing: when you're in Venice during a touristy period it might be not that romantic. At that point the waterways will be so crowded (don't let me start about the prices) you better enjoy another boat trip, like the one where you can learn how to row a gondola yourself. This might be a more romantic and fun idea to do with your lover. Besides, at such a lesson you will get more information about being a gondolier and some history about the city, what a cool deal is that? Those memories will definitely last forever.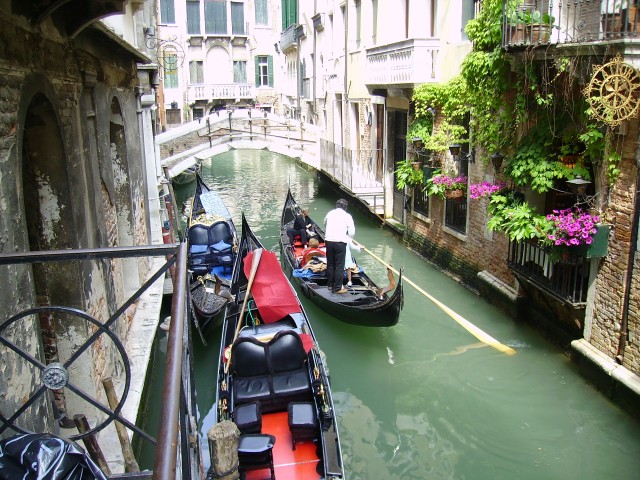 #3 Typical Venetian party: Carnavale
Are you also in love with Casanova (who isn't right)? Well, you can experience such a dreamy fantasy yourself and slip on a pretty mask during the Carnevale. Every February all the canals, squares and palaces are coloured by the most beautiful and iconic costumes worn by tourists. Venetians on the other hand organise private balls or meet up at smaller squares. The festival dates back to 1268. Now it's your turn too! For 12 days you can enjoy food, entertainment and parties. At this world's famous masked ball, you can go all the way with your outfit; from the prettiest dresses to the craziest bejeweled masks. Get your flirty Casanova tricks on!
#4 Ponte dei Sospiri
This famous bridge called Ponte dei Sospiri (Bridge of Signs) connects a palace and a prison. There's a story behind the name: the defendants had to cross the bridge after hearing their verdict in the Doge's Palace. While crossing the bridge to their cells in jail they all could see daylight through the windows for the very last time. So at that point they looked back and took one last sigh before they went to prison. Fact: the famous Galileo Galilei and Giacomo Casanova were imprisoned here.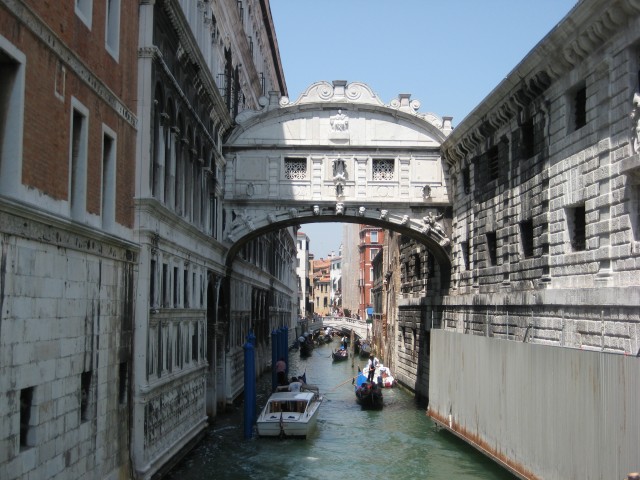 #5 Rialto Bridge
Another not-to-miss bridge is this ornamental stone one, which is the oldest bridge that runs along de Canal Grande. Back in the days, it was the only way to cross the big canal by foot. Nowadays it's such a city icon with all the elegant arcades on each side. Inside it's lined with many boutiques, so don't forget to take a stroll along this bridge and enjoy lively atmosphere!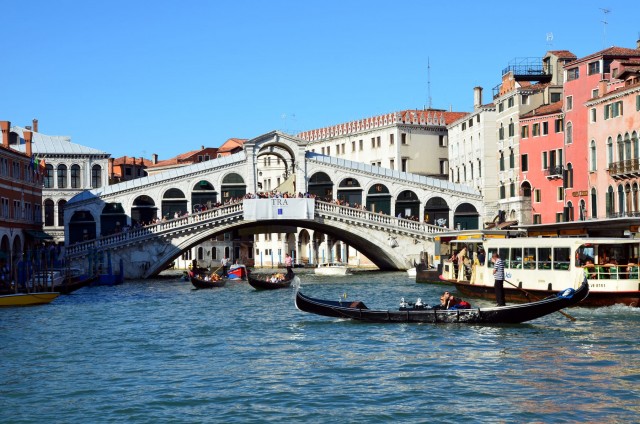 #6 Enjoy the glassblowing island Burano
There are several places close to the city centre, which are definitely worth visiting. For example this colourfull island called Burano. Here you can visit some glassblowing factories, pass by ateliers or experience a glassblowing demonstration on the streets. Of course you have to bring something home with you made out of Burano glass, for example a cute pair of earrings. They will blow and melt it in any colour you want just in front of you, how cool is that? A perfect reminder of your lovely trip to Venice, don't you think? Burano is easy to reach by vaporetto.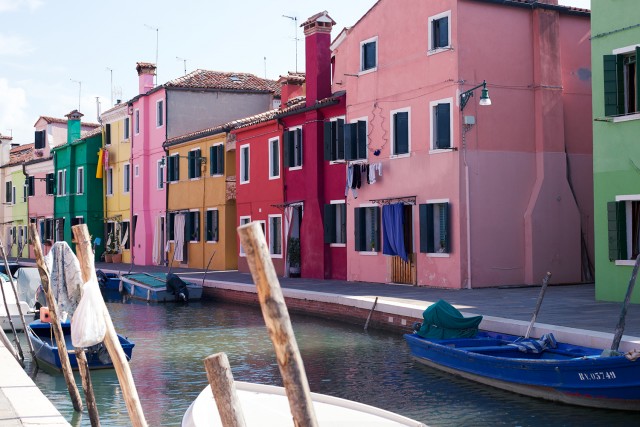 #7. Juliets balcony in Verona
Another must-go around the area is the city Verona, which is known for the famous Juliet's balcony. See one of the most loved Shakespeare writings come to live at Casa di Giulietta. It's such a romantic and heart-warming place because of the whole idea of curving your names in the graffiti-covered mural plus such a story behind it. Juliets balcony will complete your love-trip to Venice for sure, it's the most sought-after wedding location for a reason! Besides, in the courtyard beneath the balcony you can even tie the knot in here yourself. I really have to keep that in mind H Though it's a few hours inlands and you can reach it by car or train.
#8 Italian Gelato
Last but not least, you guys can't skip a good Italian gelato during your stay in Venice. The city's best gelato is served at Alaska Gelateria-Sorbetteria. Their ice cream is made out off the freshest natural ingredients - what a delicious and special flavours!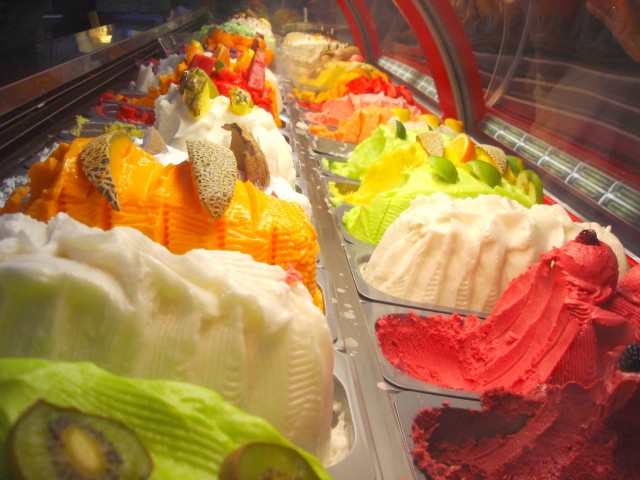 Furthermore, your trip to Venice wouldn't be complete if you're not getting lost one time (or several times, lol). Really, you will get lost, but that's the good part of this trip. Because this way there's always something new to discover, all side by side with your loved ones. Can it get any better?

SOURCES:
Goitaly.about.com
Timeout.com
Top10bezienswaardigheden.nl
Elleuk.com
Cityzapper.nl
Stock Free Images
Wikipedia
Youtube - By Quarantine