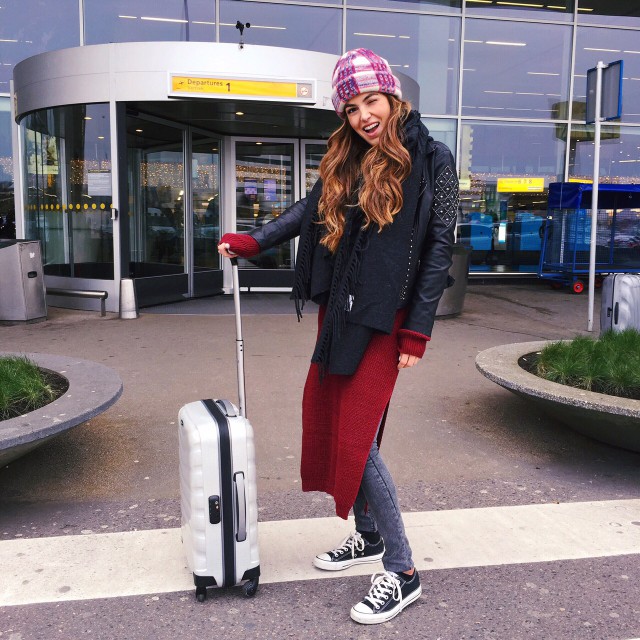 Dubai appeared to be the perfect getaway in the new year to reboot and glean new inspiration. After the most hectic time of year at the office, which takes place in November and December, everything is quiet around the new year. It's the perfect occasion for us to go away and not worry that we're missing out on a lot of work back home. As most of you know I also decided that for the first time in almost a year we were not going to shoot anything for the blog, which saved us a couple of hours a day. Although I really love exploring great locations (especially abroad) and creating nice shoots, I felt that for just one time it needed to be different. That being said, as you guys probably know I have a little addiction when it comes to Instagram. I really enjoy sharing my life on there and bringing you into my world a little bit more. That's why I wanted to dedicate a post to our daily experiences, outfits, holiday food and so much more. Get ready for some great tips for when you're planning your visit to Dubai. Ps. There will be a Dubai shopping list tomorrow on the blog with the items that are still available to purchase.
Day 1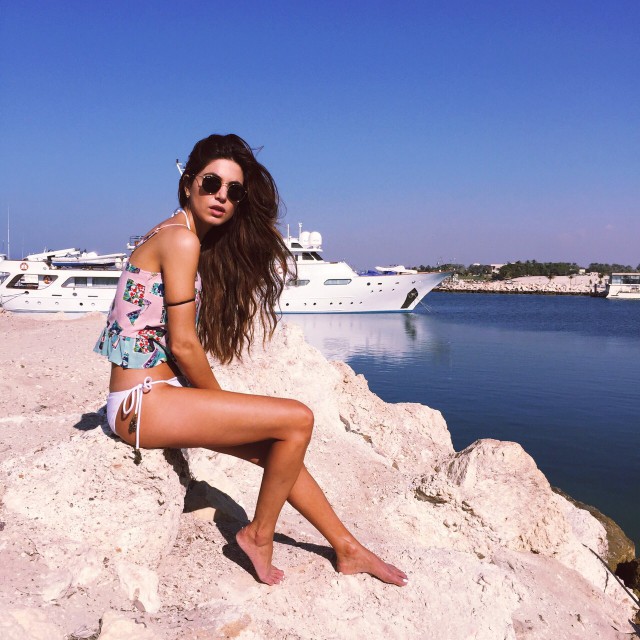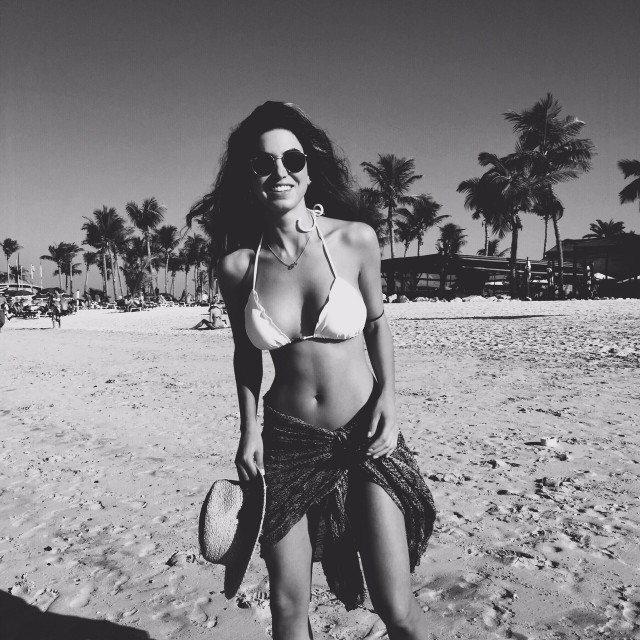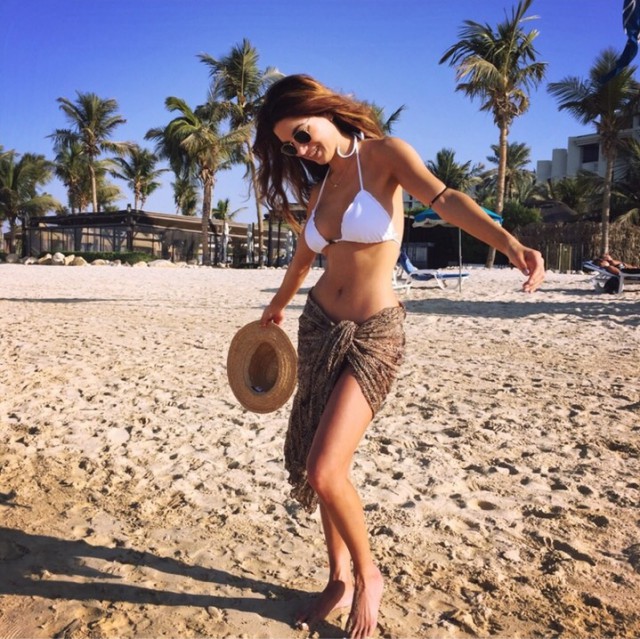 When we arrived in Dubai and took a taxi from the airport to our resort we noticed already that it was quite a long drive. We drove past the Marina, Jumeirah Beach, the old city, as well as the Dubai mall. Basically, we went by all the places you need to be when you visit this part of the United Arab Emirates. It turns out that we hadn't done our research properly since we had no idea that our resort would be situated outside of the city.

That's why we decided that for the first day we would just hang around our resort and catch some sunshine while indulging in healthy juices while lounging in exotic beach chairs. It really was a lovely environment that had many pools and a private beach where you can do all sorts of water sports. I would have to say that it was more of a family hotel and that if you're planning on going to the Jumeirah area every day (like we were) it's not the best location.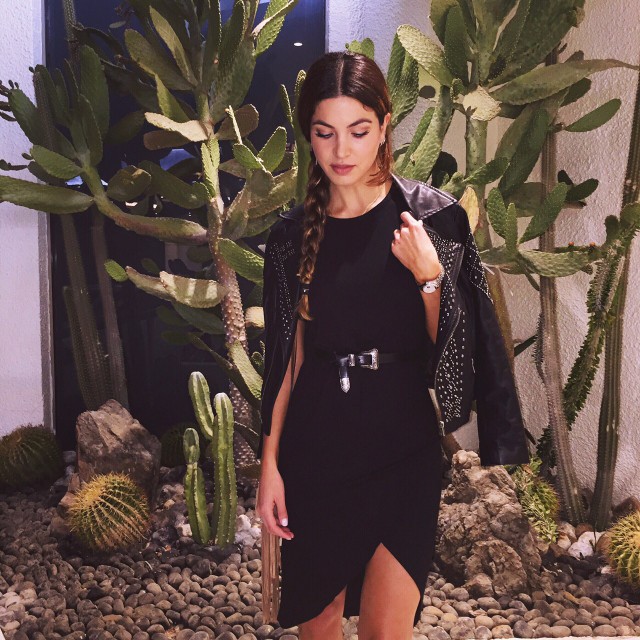 That night we wanted to explore the Marina area in Dubai which is a boulevard along the coast with a lot of nice restaurants and stores. It's a very American place where fast-food could be purchased next to great restaurants. We even found a Cheesecake Factory there, how American is that, right? For desserts you can sit outside at Ladurée and enjoy a nice walk after that (of course to burn off all of the calories, hehe).
Day 2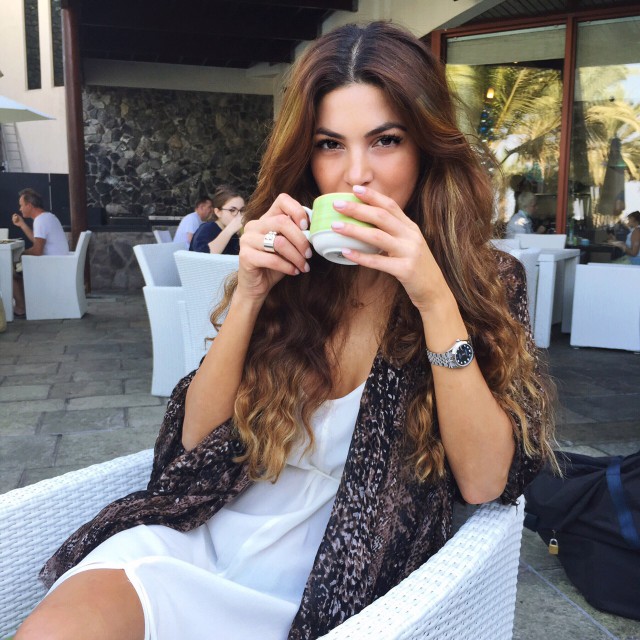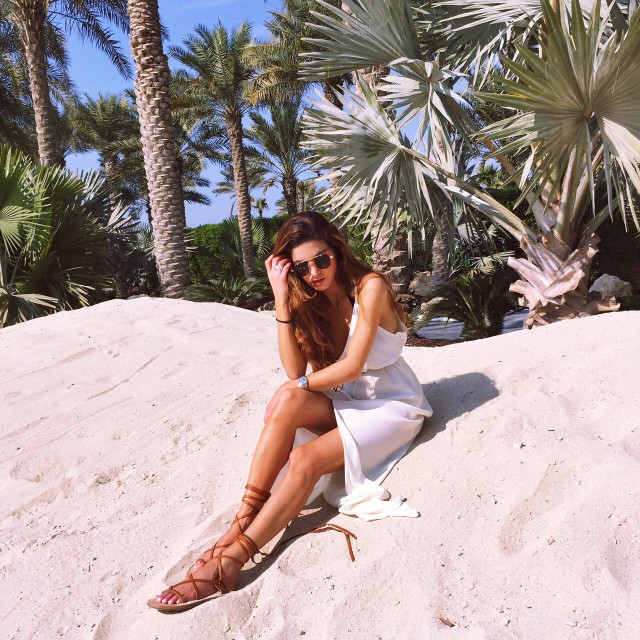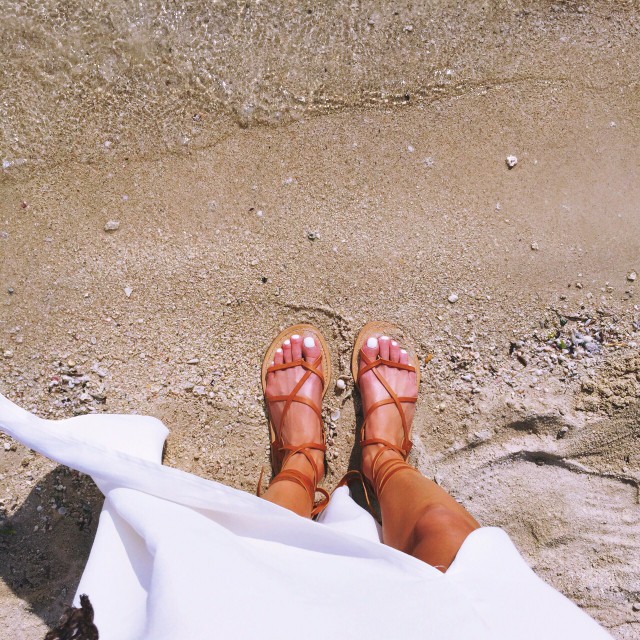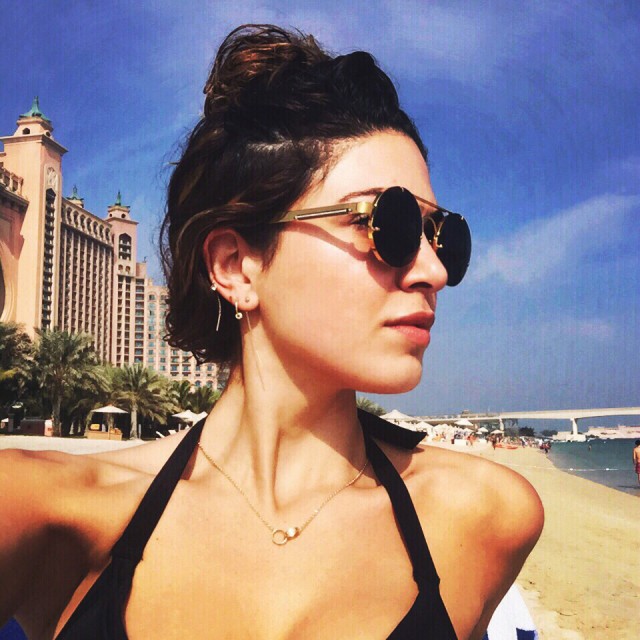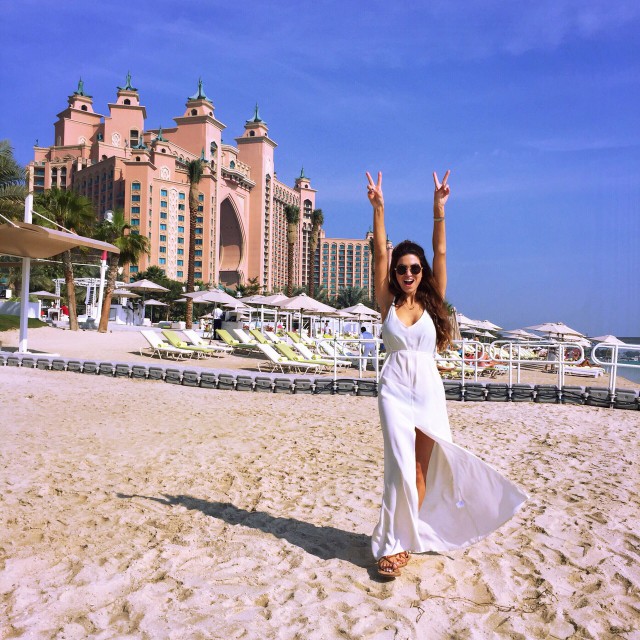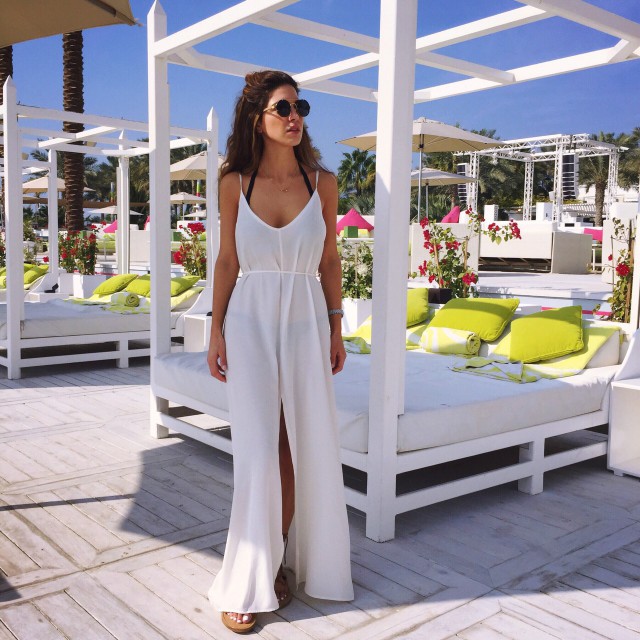 When you visit Dubai, you need to visit the Palm Islands as well and that's exactly what we did on our second day. The Palm Islands are artificial islands that were created from the sand at the bottom of the Persian Gulf and they take the form of a date palm tree. Also, what's interesting about the islands is that they are actually visible from space with the naked eye. How neat!
We went to Nasimi Beach, which looked like what dreams are made of. The pure white sand is surrounded by crystal blue waters and the relaxed atmosphere is as refreshing as the drinks they serve. Even my white maxi dress meshed well with the scenery (by chance). With the Dubai skyline as the backdrop, it's a great place to un-wind for a day. If you're interested in more active adventures, there is the Dolphinarium and the Atlantis Resort where you can dive in and swim with bottlenose dolphins. The waterpark might be another fun option, with river rides and water slides to entertain you, or if you're feeling brave you can swim with sharks!
I saw some pictures on Instagram of someone skydiving in Dubai and you saw the Palm in the background. I figured that this truly was the best place to go and do that. Since one of my new years resolutions was to step outside of my comfort zone (even more) and try new things, I thought what a way to kick off the new year. I thought about it the entire day and since I was so nervous I decided that maybe I should sleep on it for a couple of nights. Of course I ended up not doing it. Maybe next time!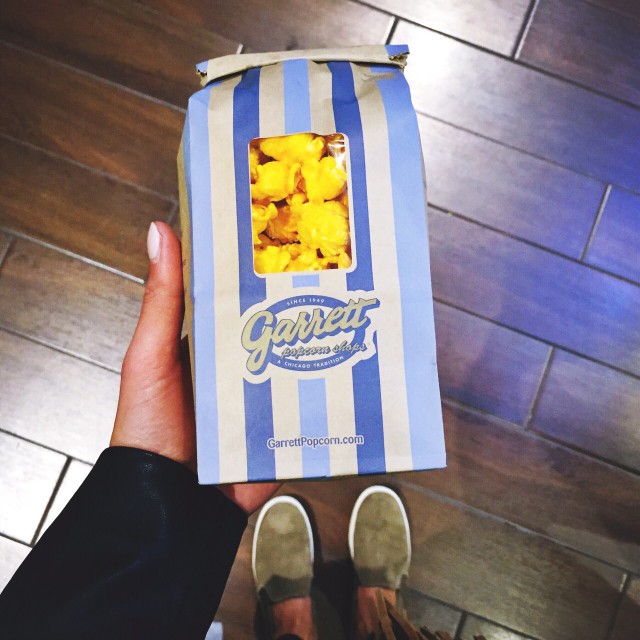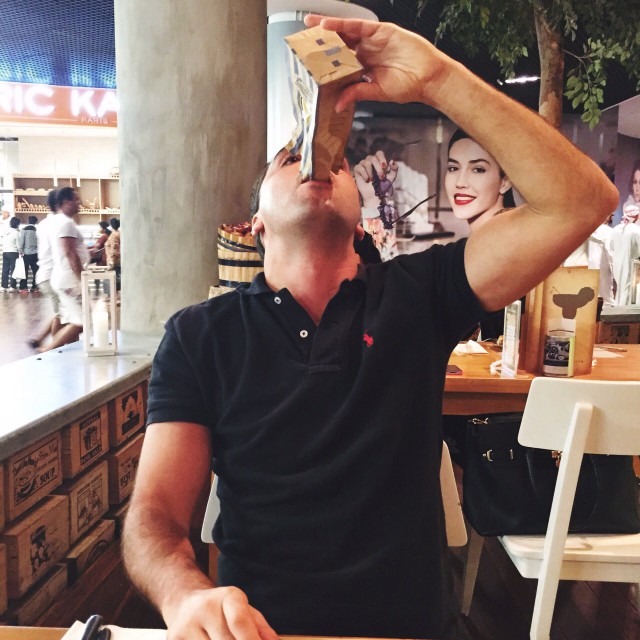 At night we visited the Dubai Mall. It was probably the biggest mall I have ever seen, the biggest in the world actually, and if you're looking for a particular brand I bet this place would have it. Almost 1 million people visit this mall each week, but not just for the shopping. There is an aquarium, underwater zoo, as well as an ice rink. Skating in the summer? Okay! I also discovered Garrett Popcorn, which according to my sweet followers on Instagram has its origins in Chicago. I told you guys Dubai is very American. Anyways, I had to fight for my gourmet popcorn since Maurits managed to consume most of it.
Day 3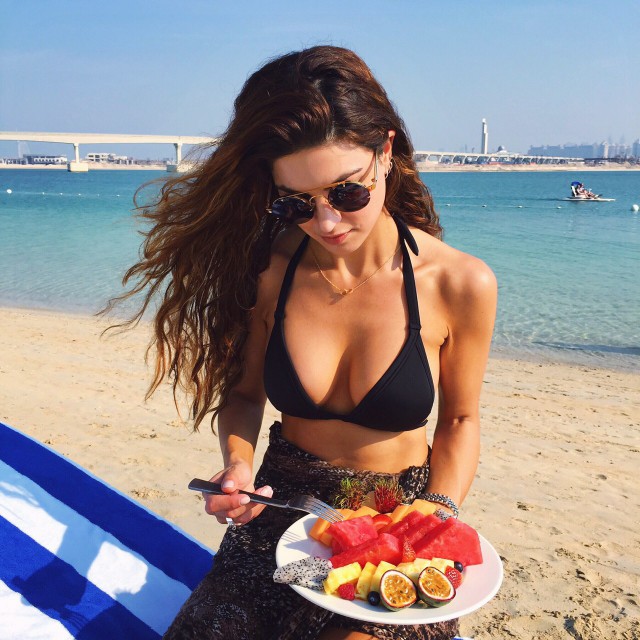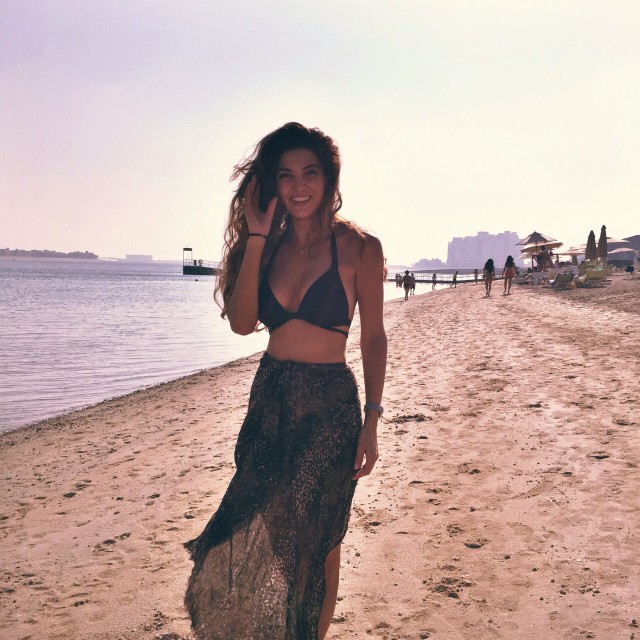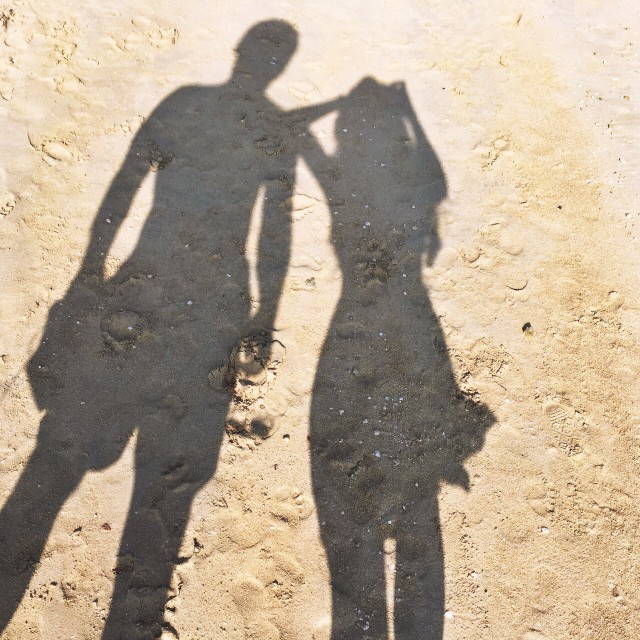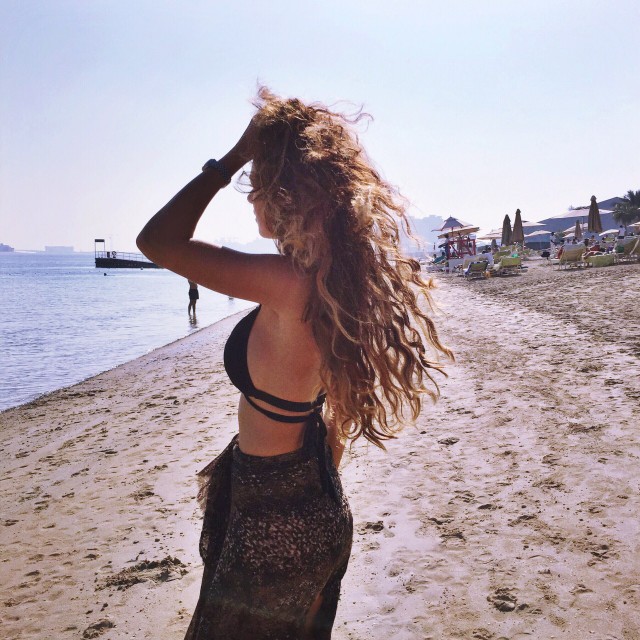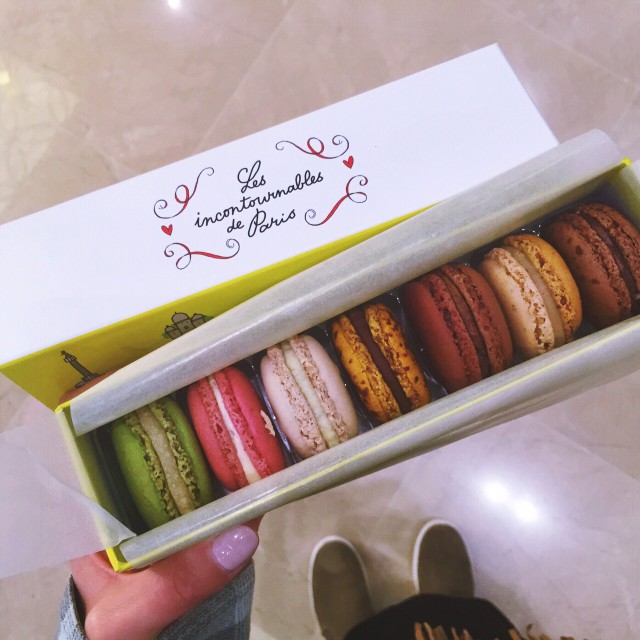 There's no need to say a lot about this day. It was all about long walks along the beach and taking a little dip in the water once in a while, enjoying a big plate of fruit afterwards. Such a great day to be grateful and solely enjoy the moment.
Day 4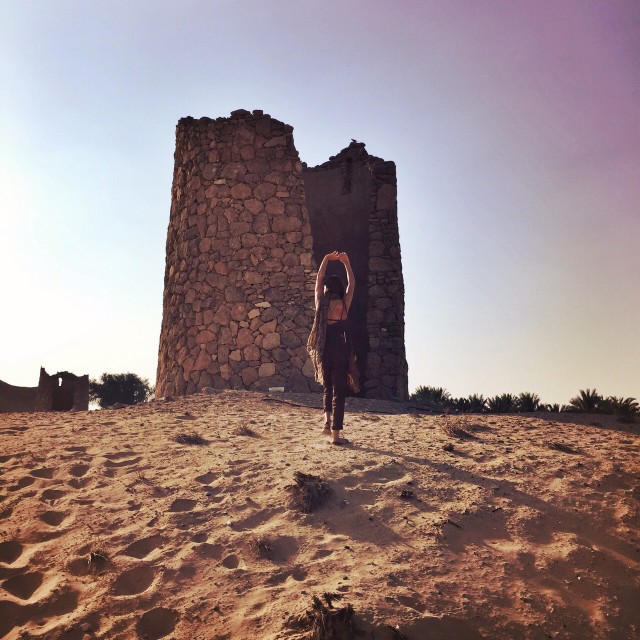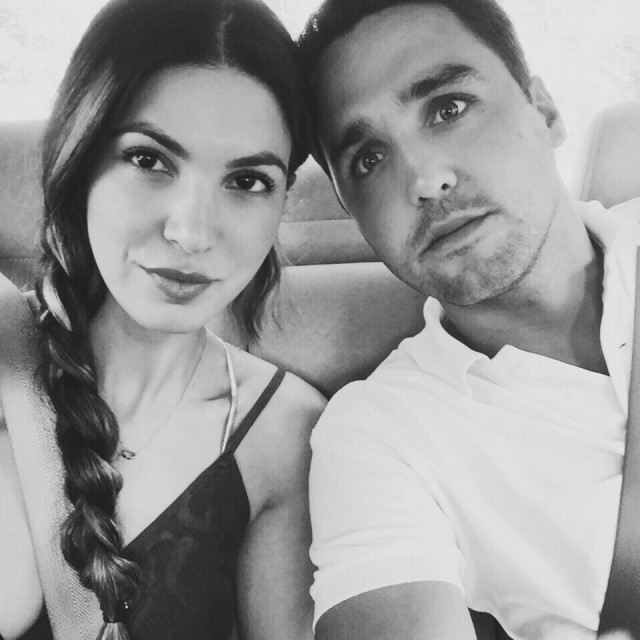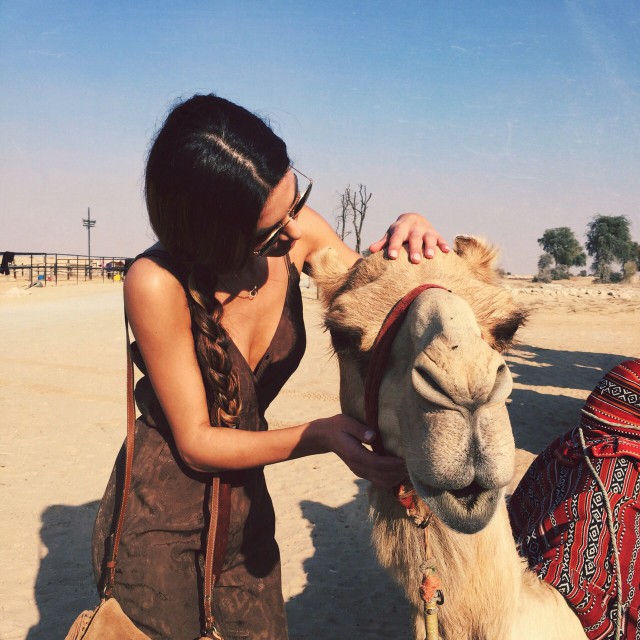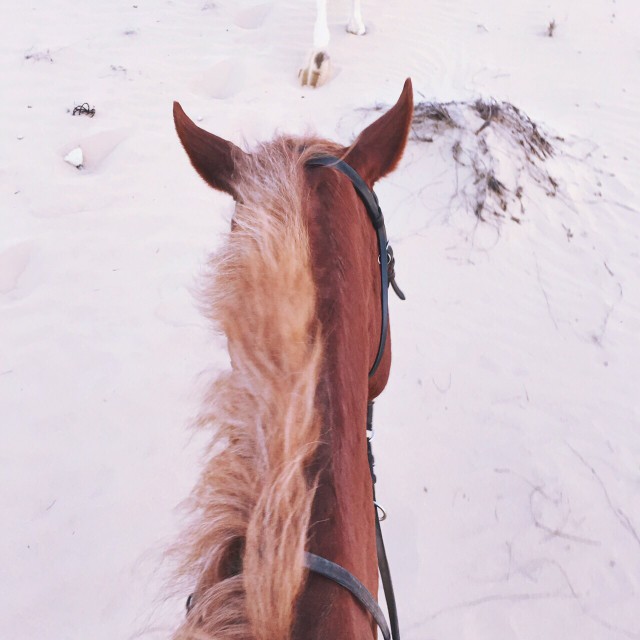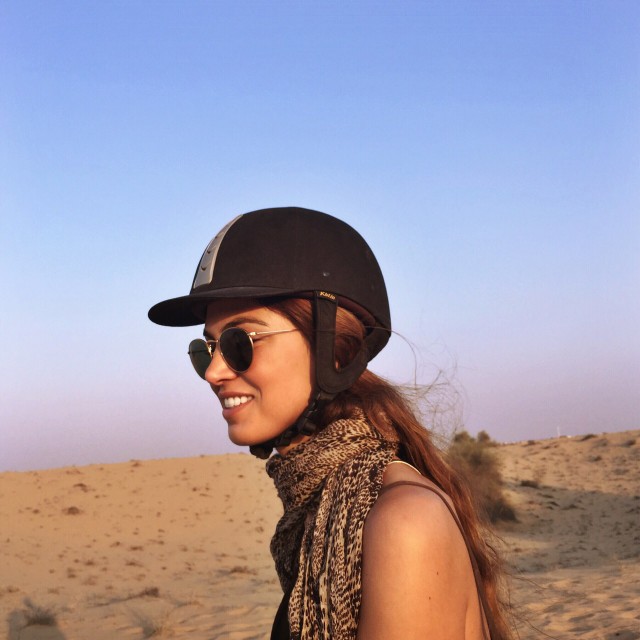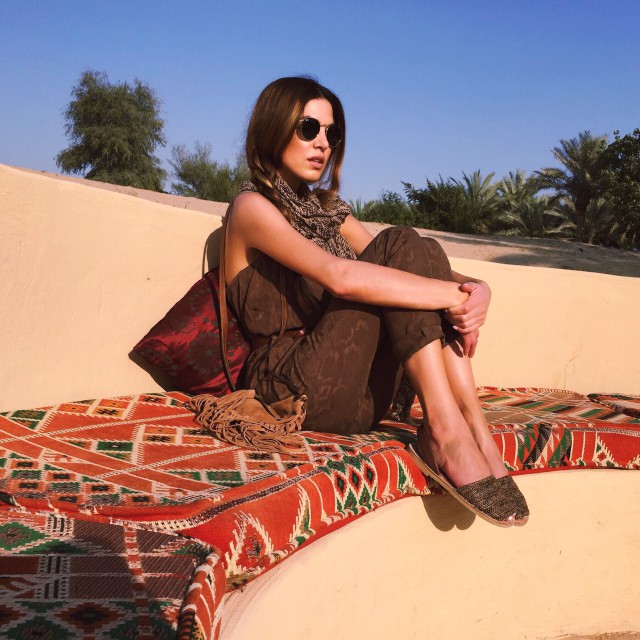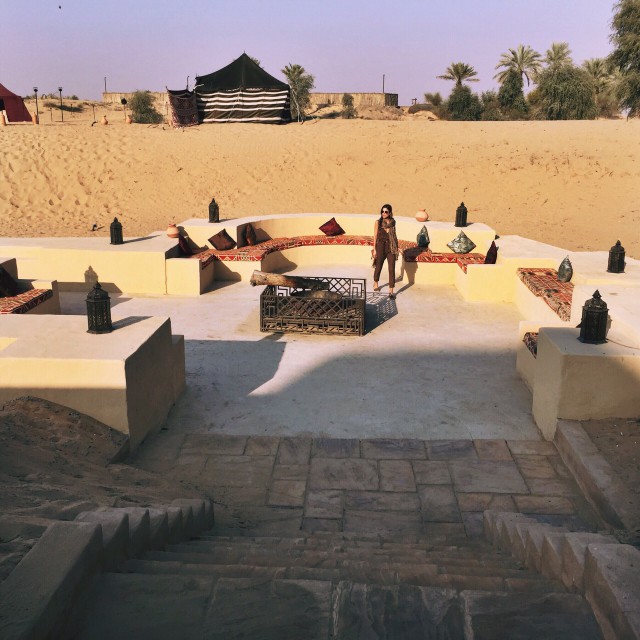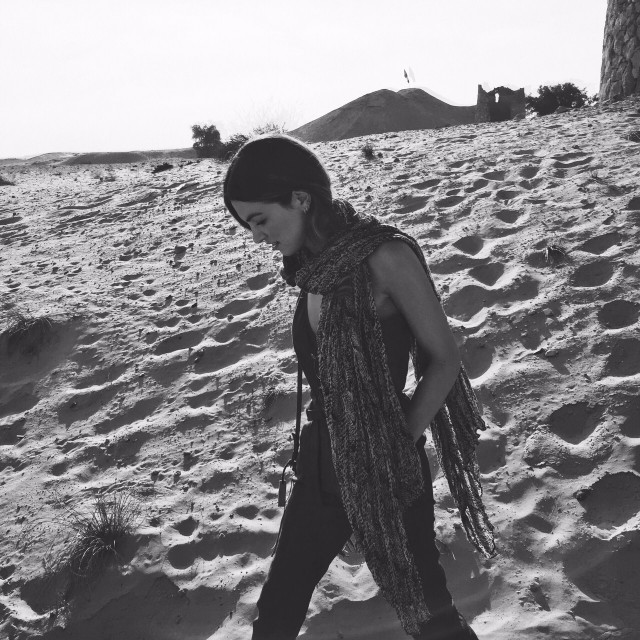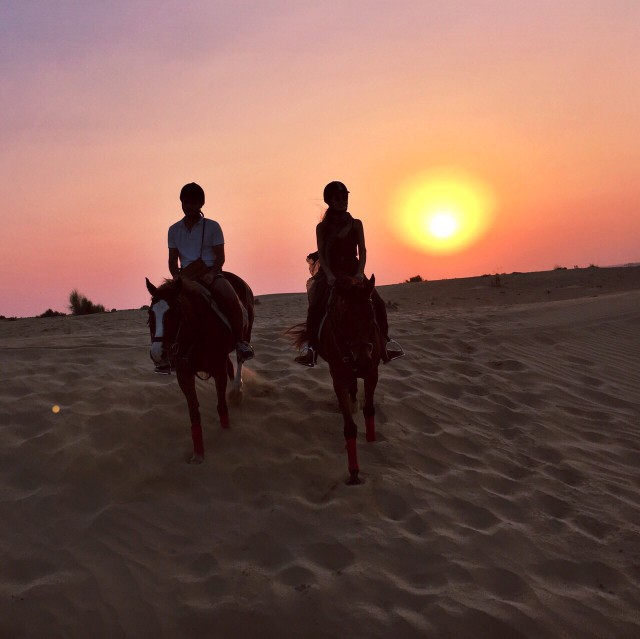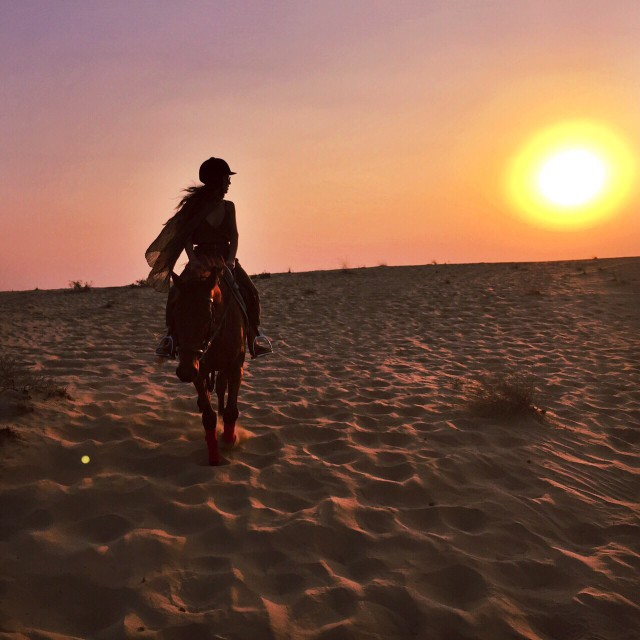 The most memorable day of the entire trip was spending a day in the desert. Here you can go on a safari, ride a camel, go sand-boarding and enjoy some belly dancing during your evening meal. I did want to say hello to a camel, but it didn't feel right to ride one as well. Turns out they don't really receive proper care and it's difficult for them to go on so many rides a day. Luckily, a friend of ours lives in Dubai and owns a few horses, so we knew that they were being taken care of in a good way. We had a wonderful night enjoying the Dubai sunset on horseback. I highly recommend this.
Day 5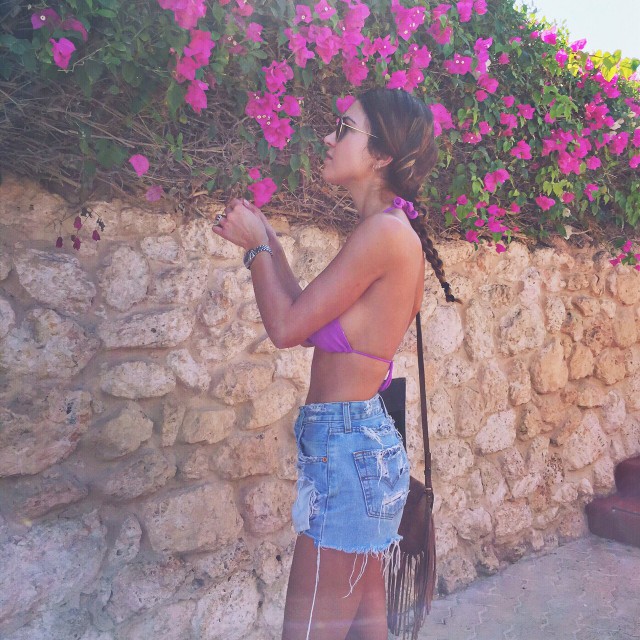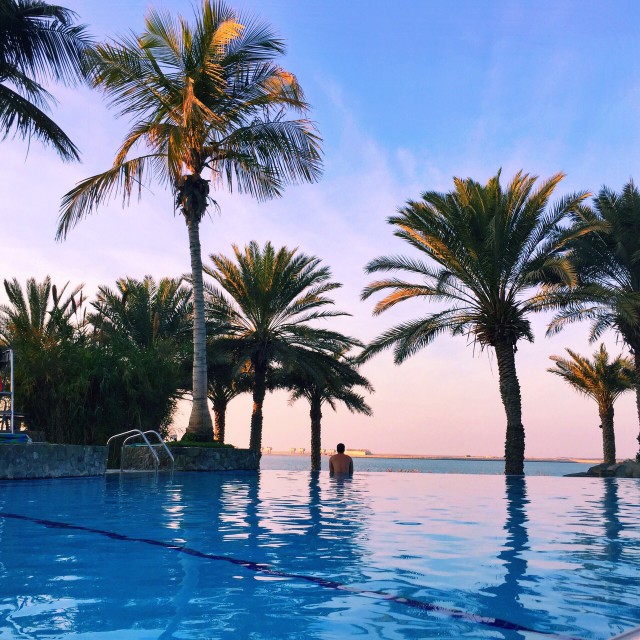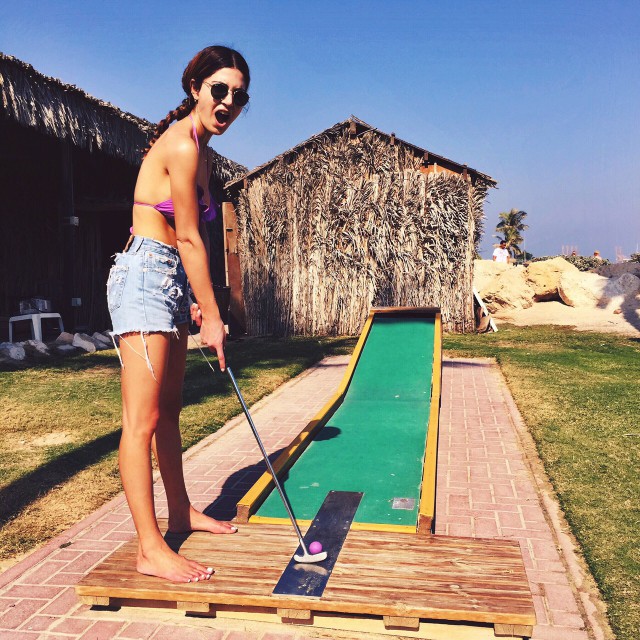 Surrounded by flowers and palm trees we decided to do some activities, such as playing tennis and I played my first round of mini golf. It always looked a bit dull to me, but Maurits insisted I give it a try. I ended up really enjoying playing it and I was actually pretty good at it as well. Of course Maurits had to beat me, but we're getting there.
Day 6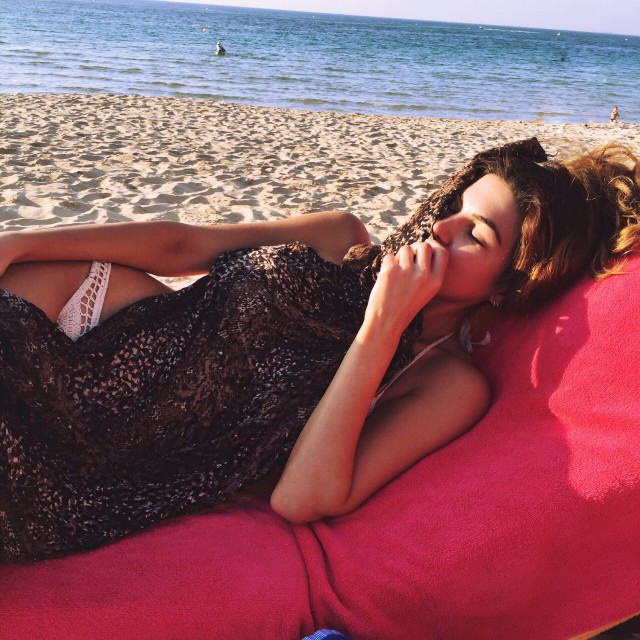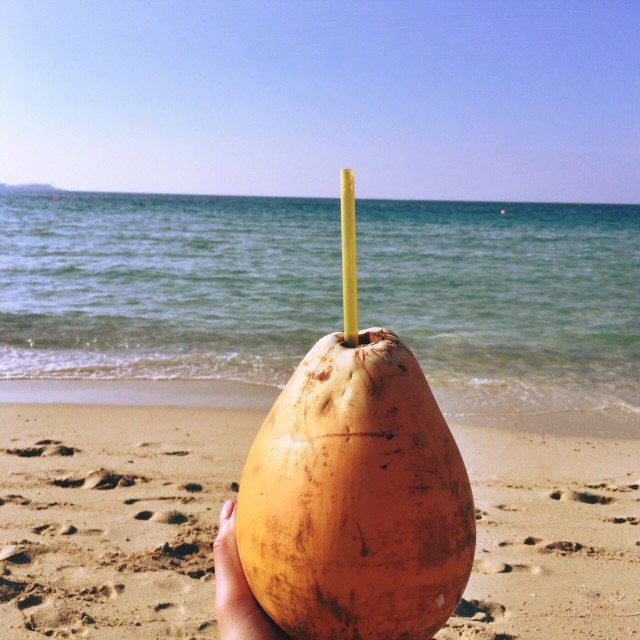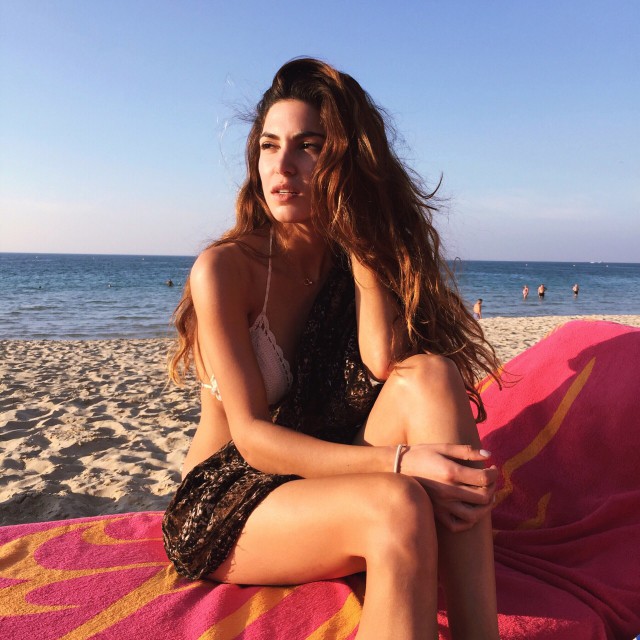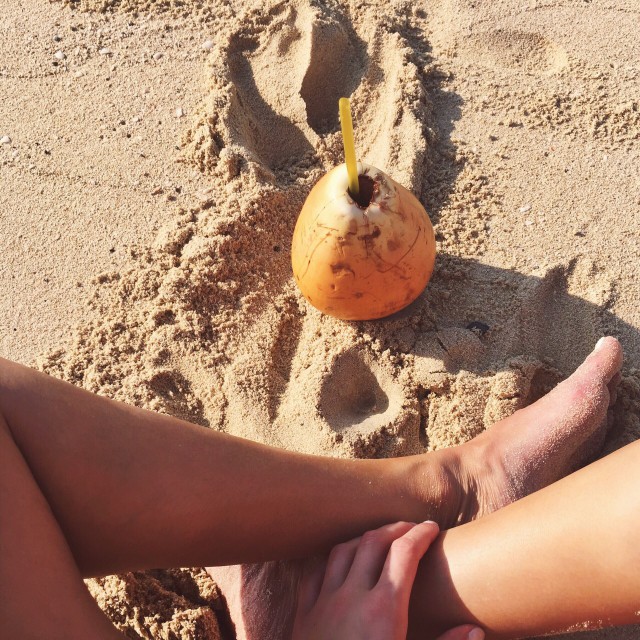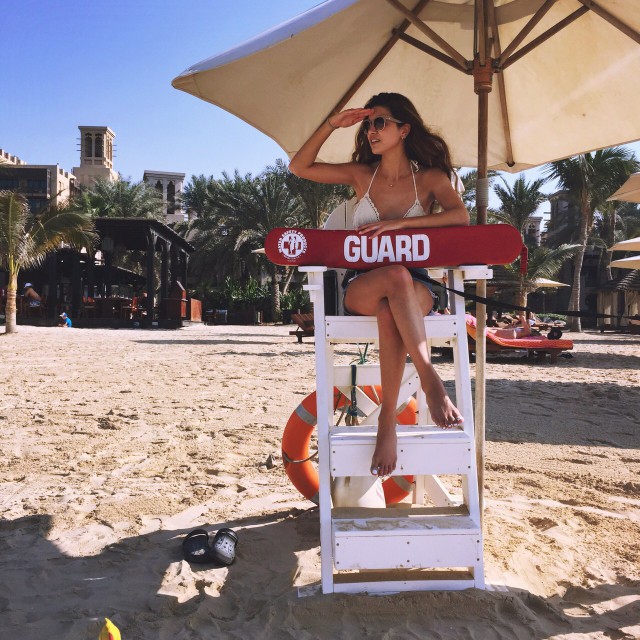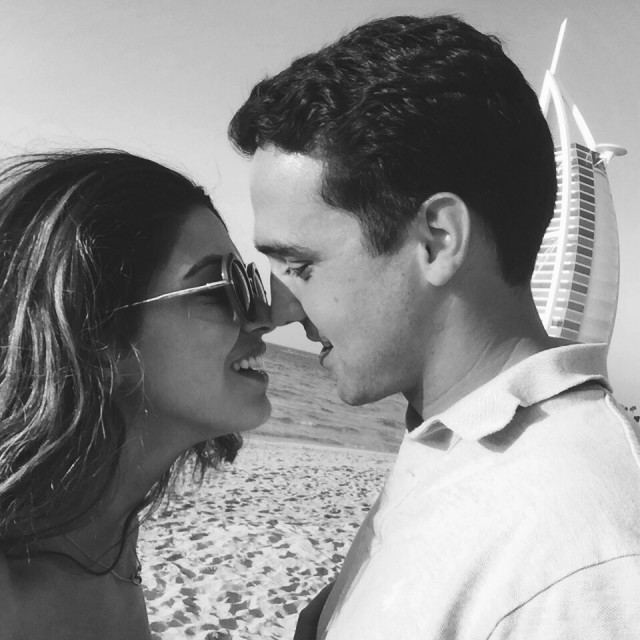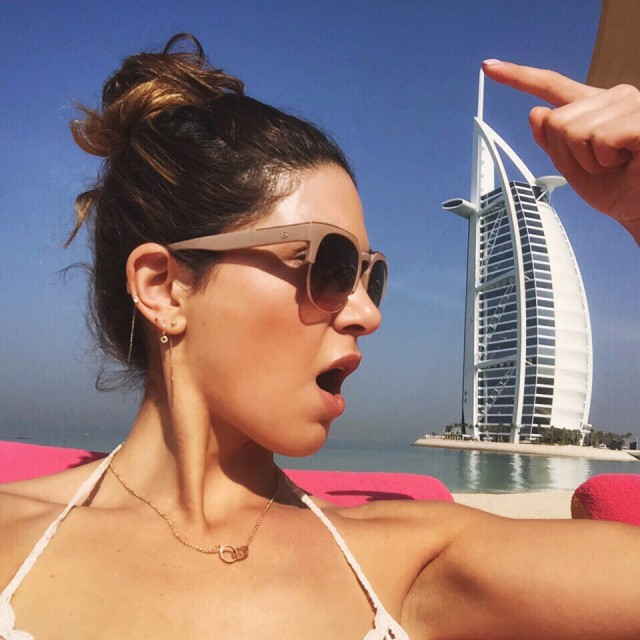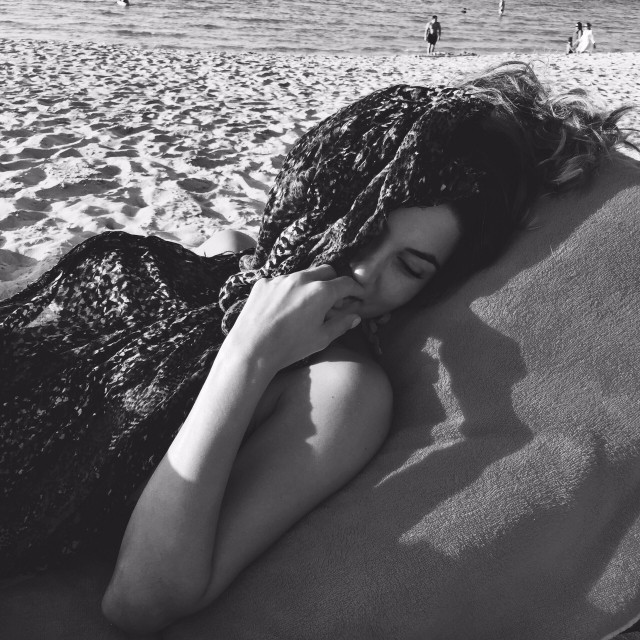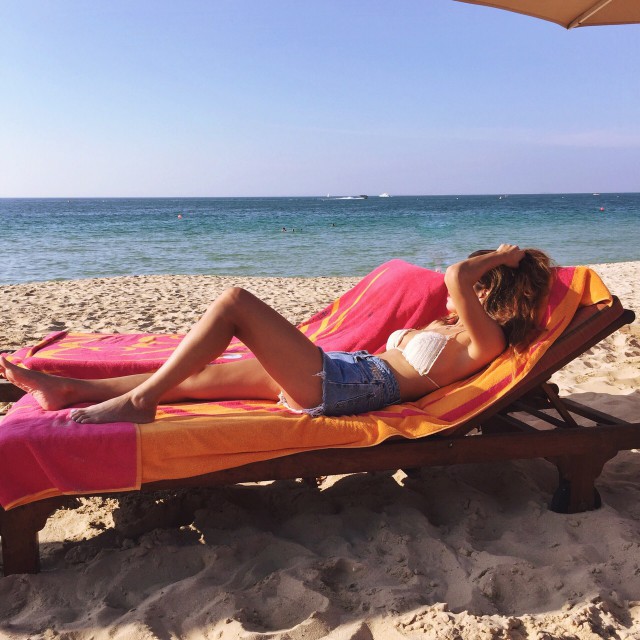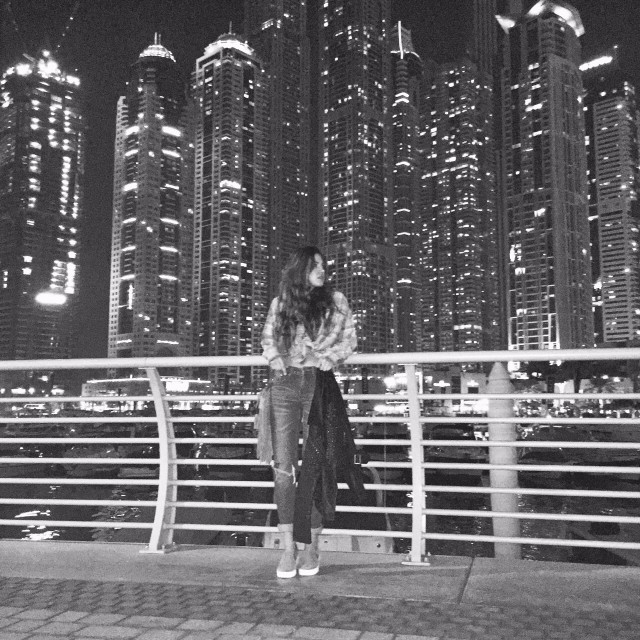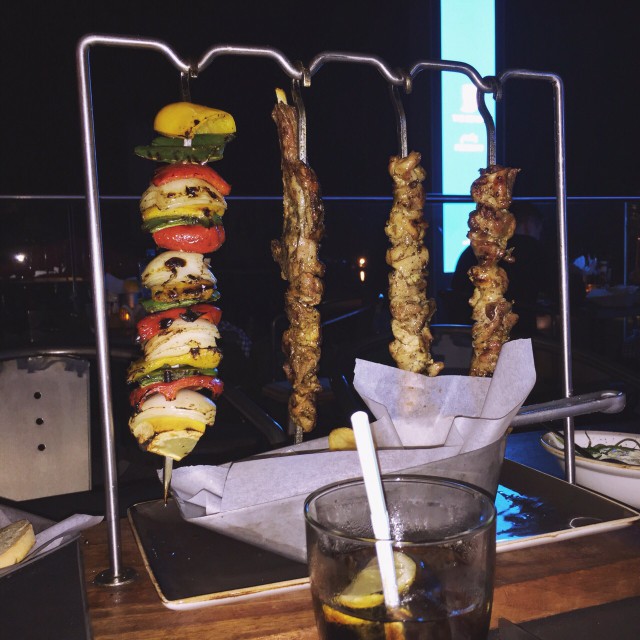 Next time we want to visit Dubai I definitely want to stay near Jumeirah Beach. The pristine white sand is complemented by the Burj Al Arab, which sits on an artificial island. It's the third tallest hotel in the world and is such an unique piece of architecture. With a distinct sail shape, it seems to represent a more modern Dubai. More specifically, we stayed at the part of the beach where the Al Qasr (The Palace) boutique hotel is located, a great way to indulge. In contrast to the Burj Al Arab, it's a tribute to the age-old architectural styles of Arabia and is such a beautiful sight with the warm colours and garden of palm trees. It was very soothing and I felt content.

From the beach we went straight to the Marina, where we enjoyed some great chicken from the grill at a very nice place called Eat Greek.
Day 7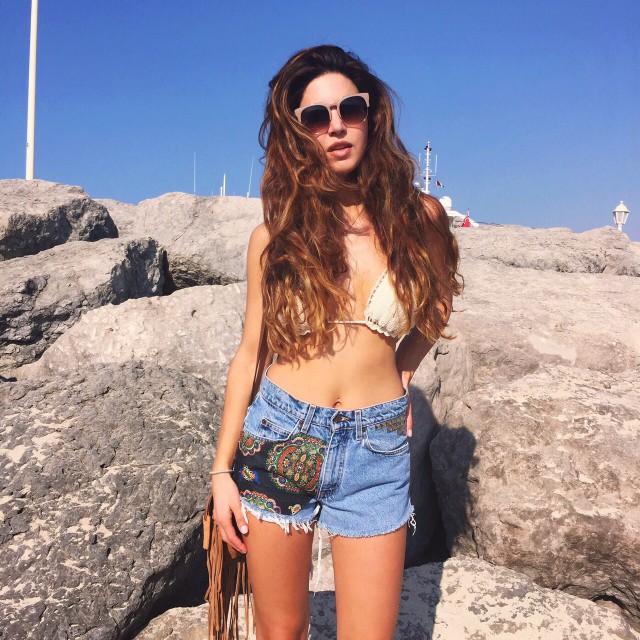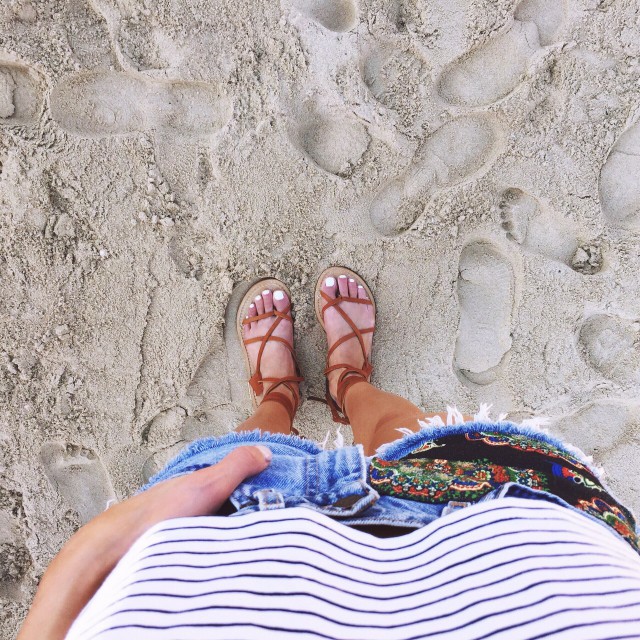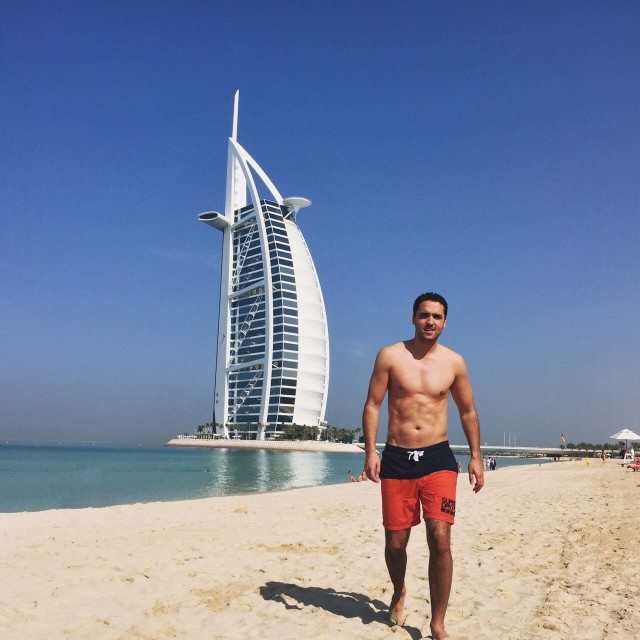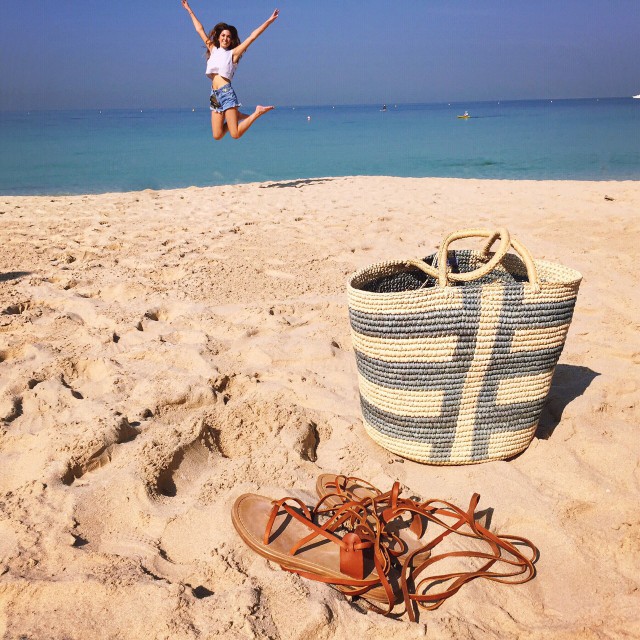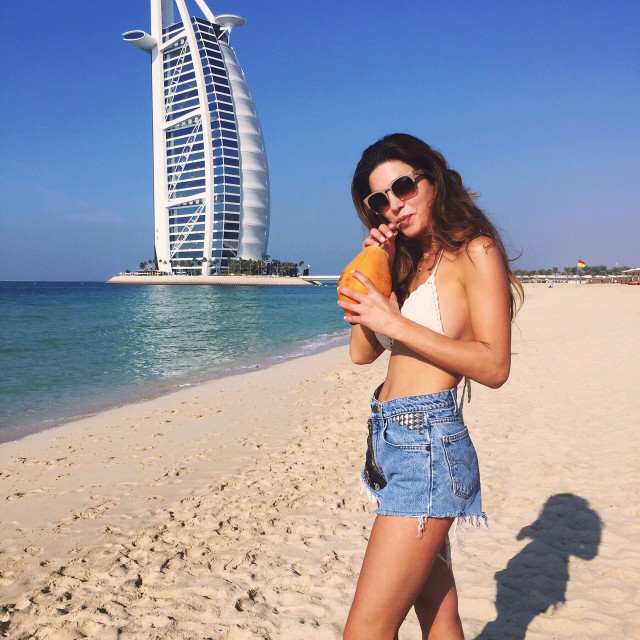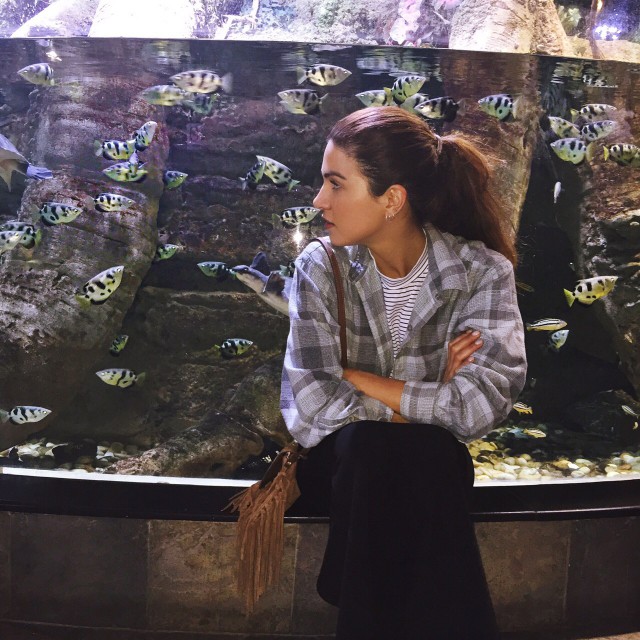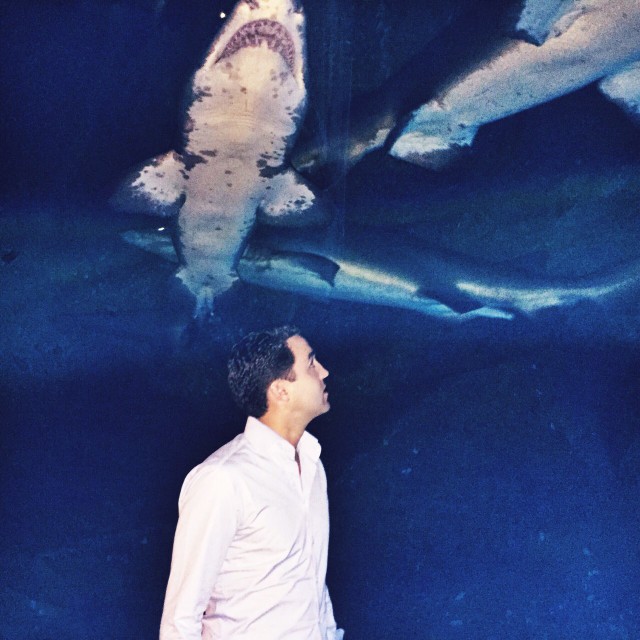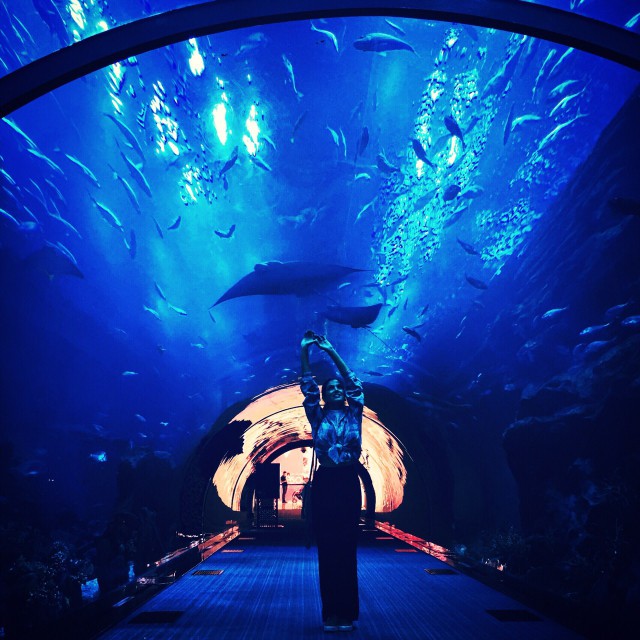 At night we visited the Dubai Aquarium located inside the Dubai mall. There is a tunnel that is 48-meters long and takes you 11-meters under the surface of the 10-million litter tank. With over 140 species and thousands of aquatic animals, the atmosphere created resembles the ocean and it feels like you're getting a first hand experience with the marine life under the sea. It's such an incredible feeling, like you can breath under water.
Day 8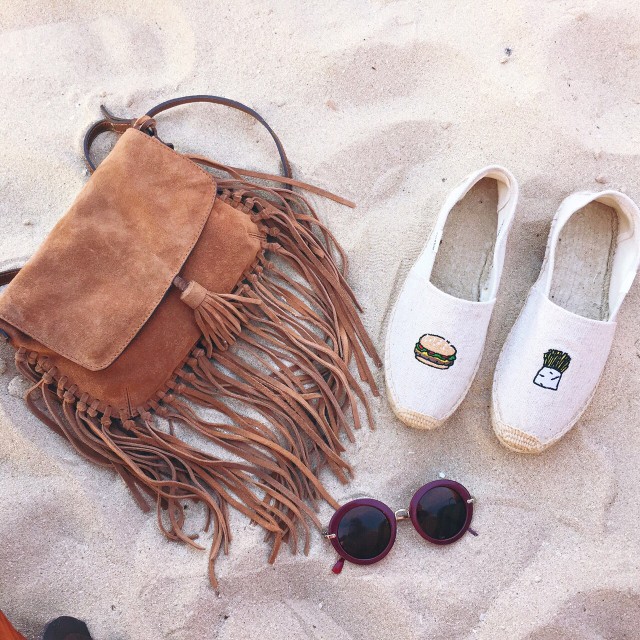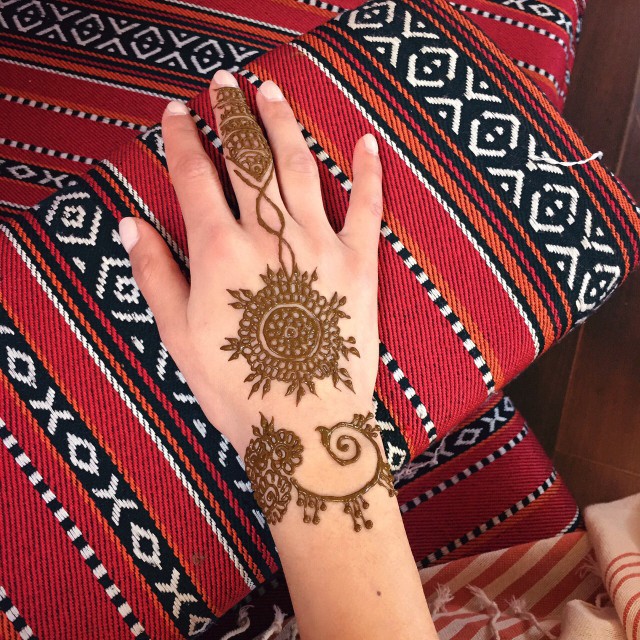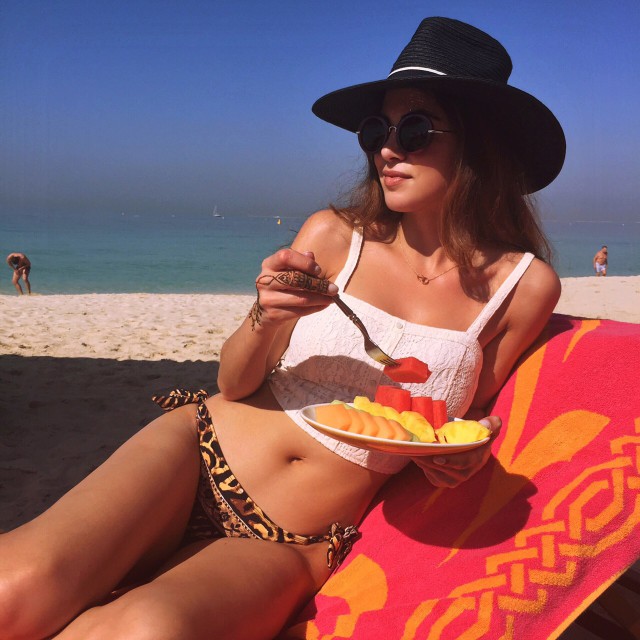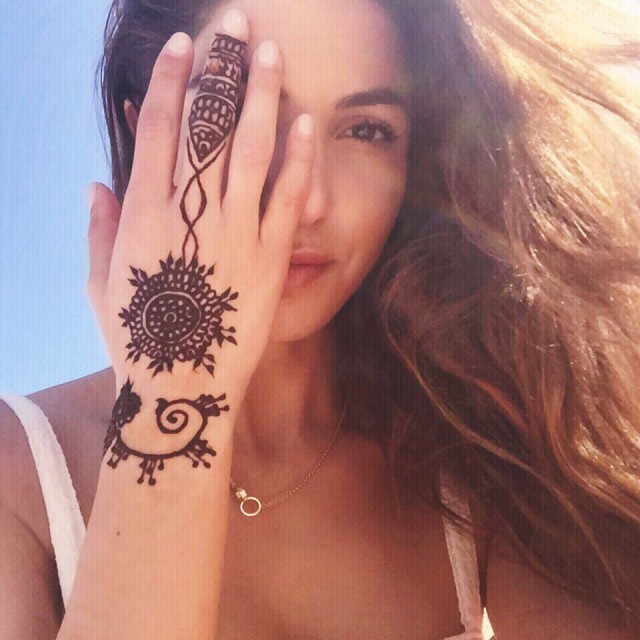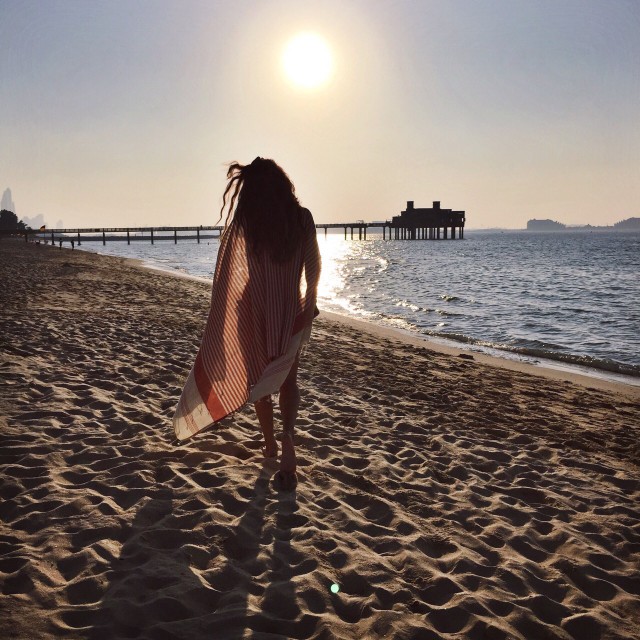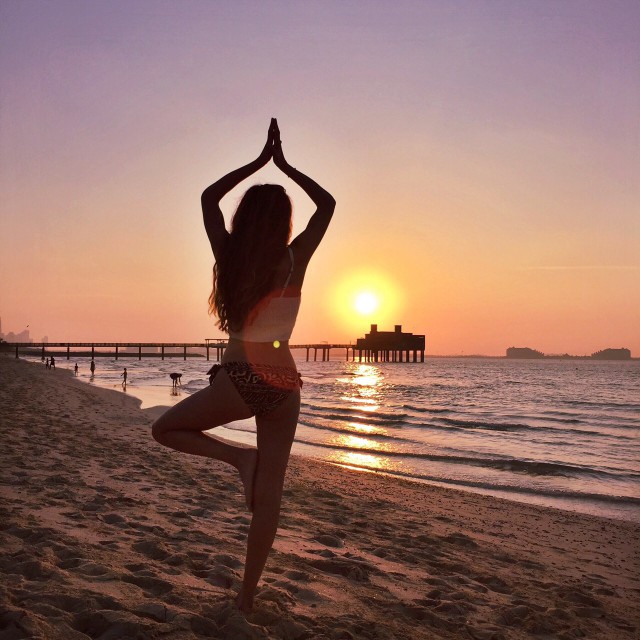 We enjoyed our time at the Madinat Jumeirah so much that we decided to go there for another day. I showed a picture of my new hennah on my Instagram and a lot of you thought that I had it done in the desert, but instead it was in front of the Madinat Jumeirah. That day I really wanted to stay longer on the beach compared to the previous days. It's so nice to watch the sunset from the beach.
Day 9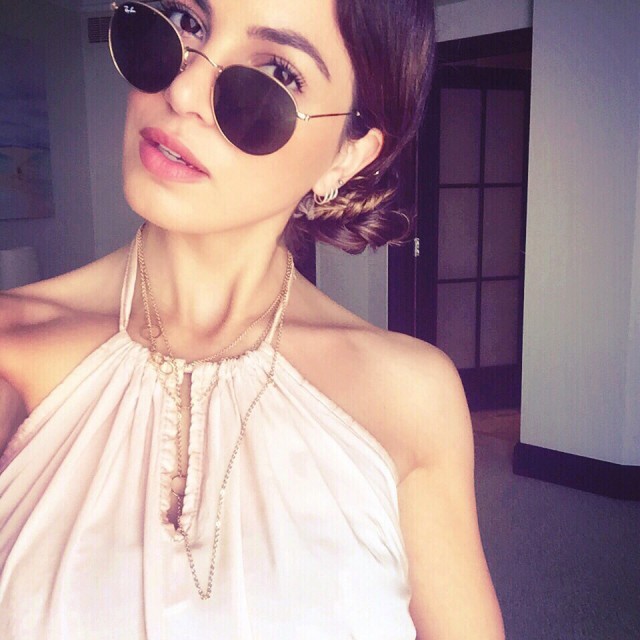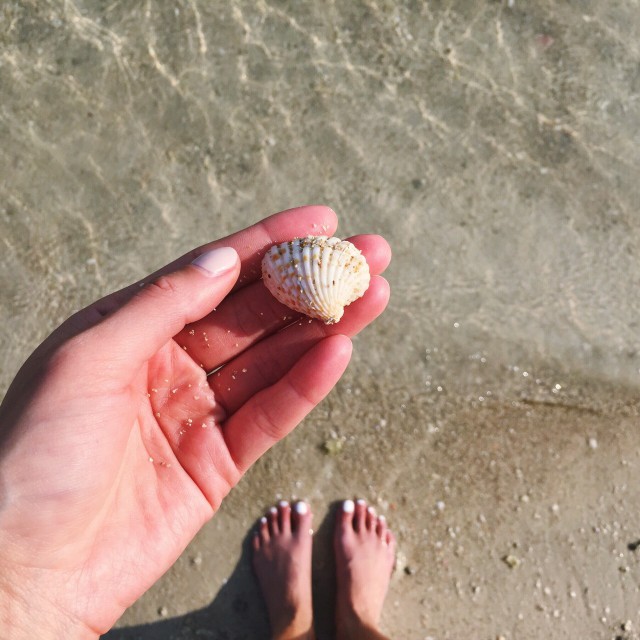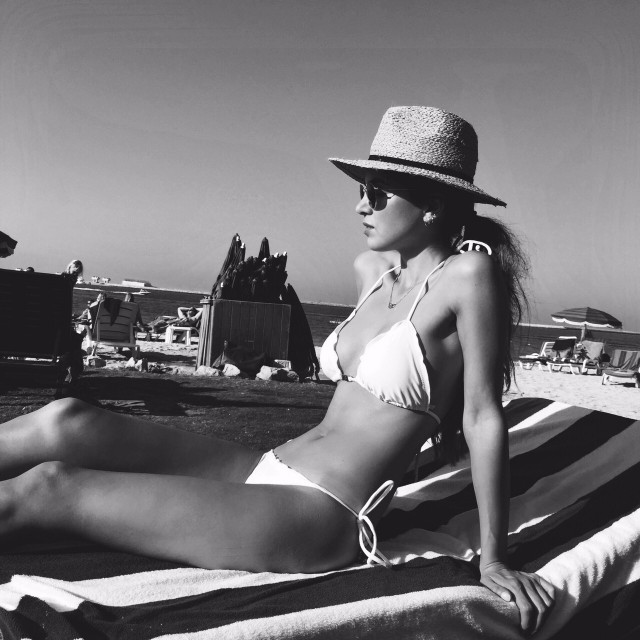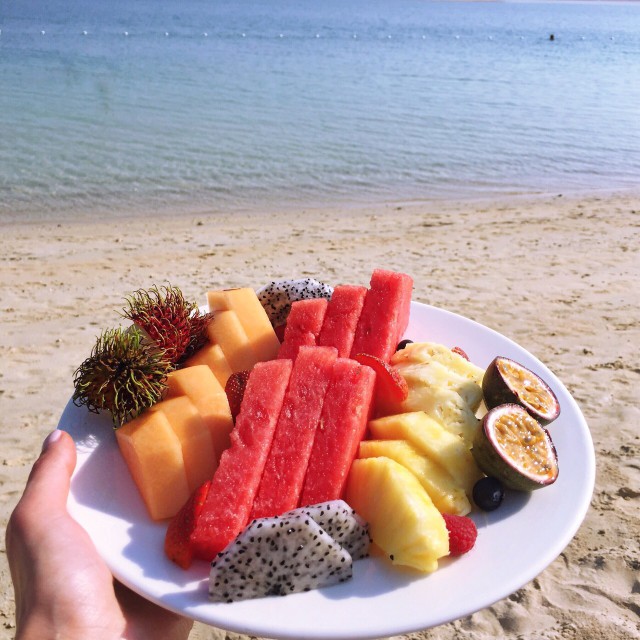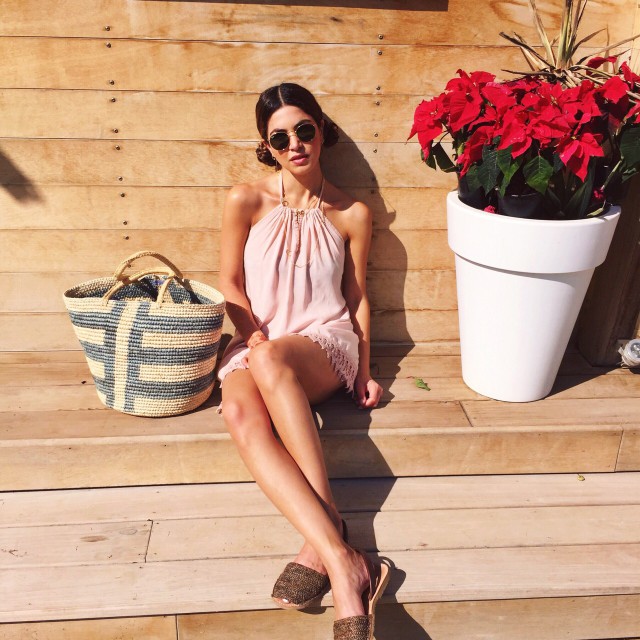 You know what they say; time really does fly when you're having fun. It's hard to believe that our time in Dubai is over and that the sunny weather has now been replaced by a cloudy drizzle. At least I have an abundance of wonderful experiences and pictures to reflect on and I'm thrilled that I got to share this adventure with you. Now it's back to work, exploring new fashion ventures and taking on whatever challenges 2015 has to offer. Time to embrace the cold, but memories of Dubai will keep me warm for a long time and don't worry, I'll be back!