Our first day in Venice was magical and evoke so many intense emotions. When they say it's easy to fall in love with Venice, it's really true. The first moments on the island were breathtaking; the romantic houses, teal coloured water, intricate bridges, and above all, there were no wheeled vehicles in sight, which is refreshing to say the least. Our arrival was an awakening of the senses.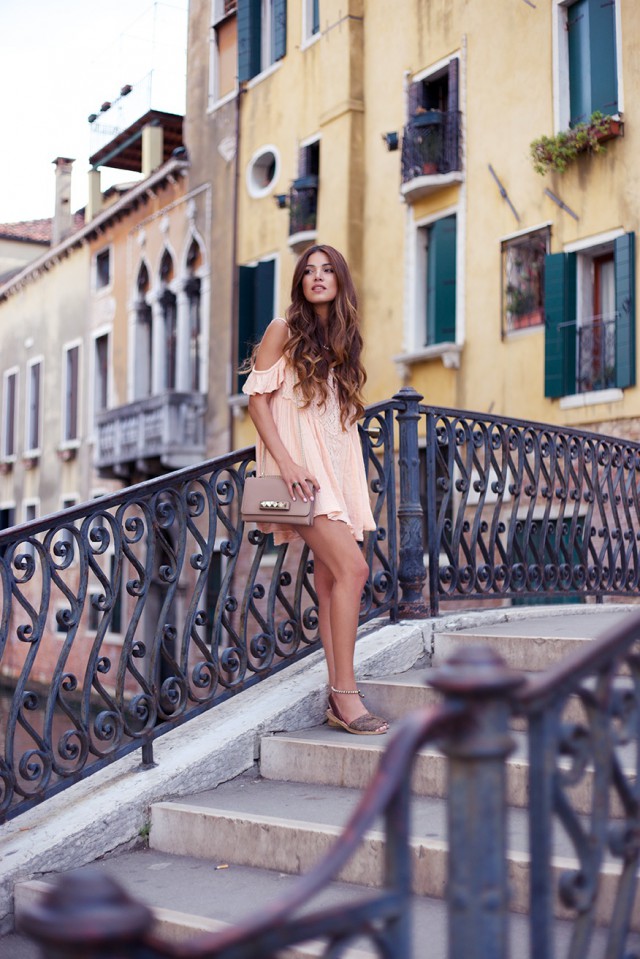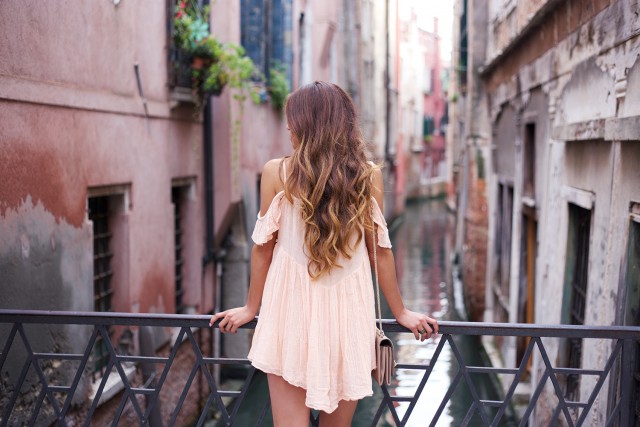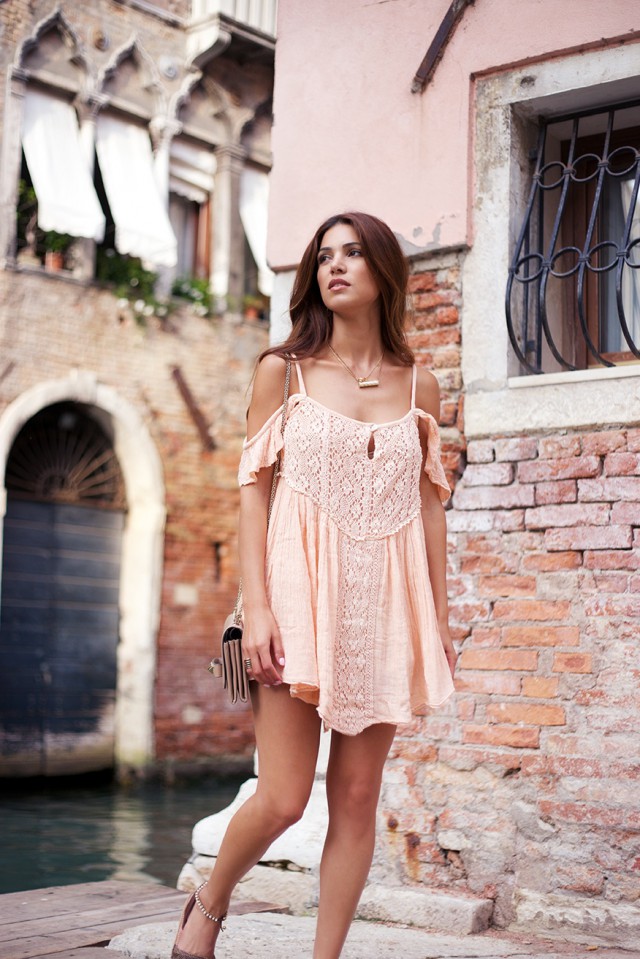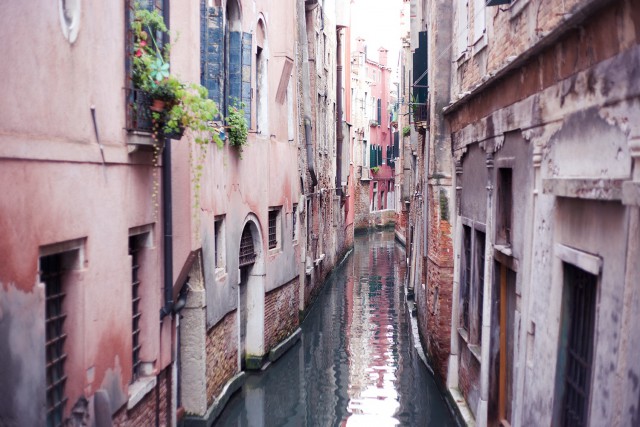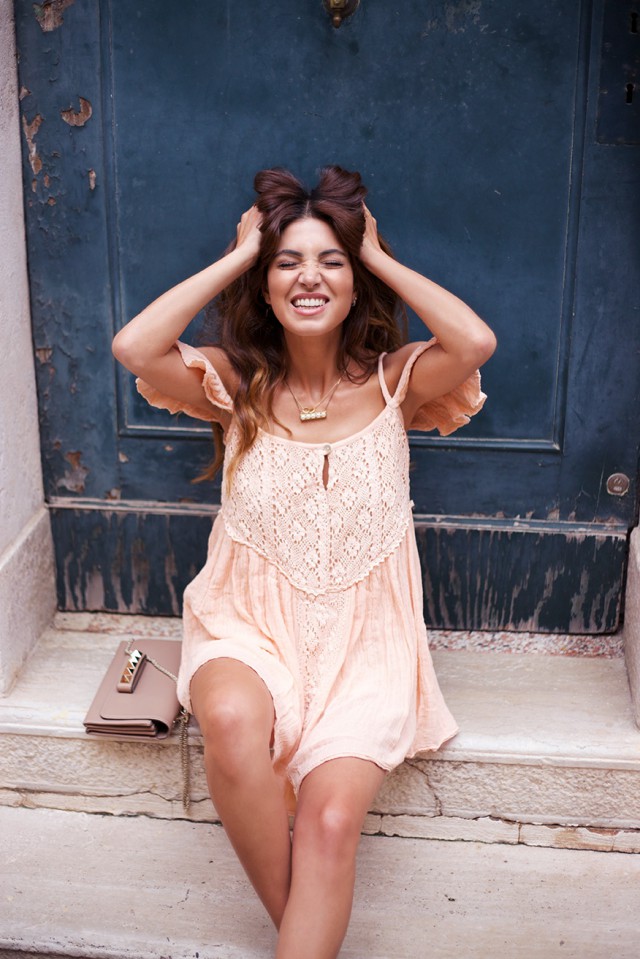 It's a part of Venice's charm to get lost in the side streets.
So there really is nothing better than to spend an entire day wandering and exploring. We noticed that it never gets boring though. You will always come across another corner that blows your mind away.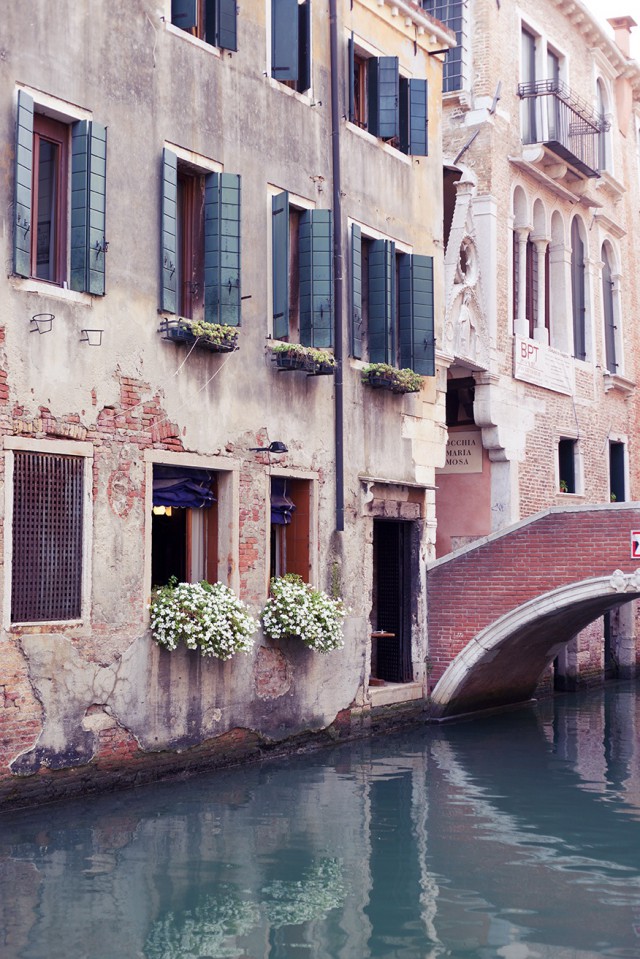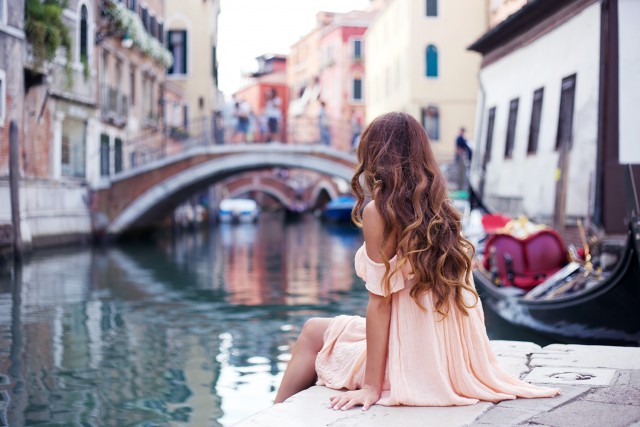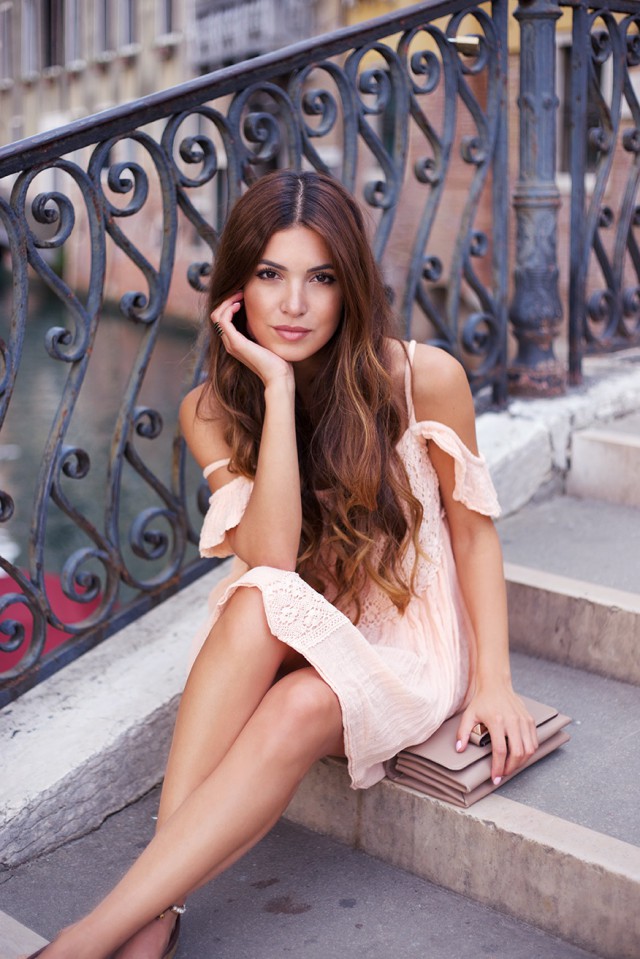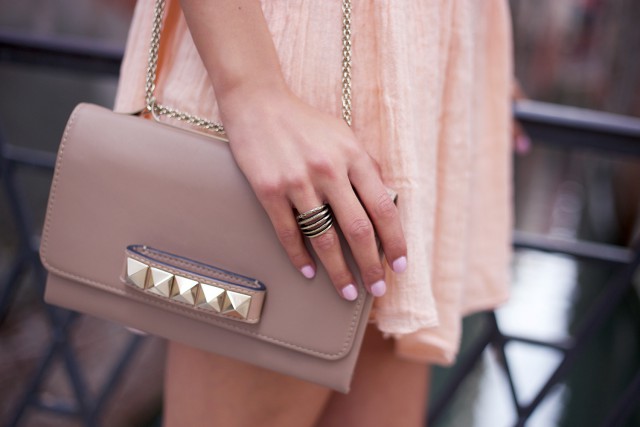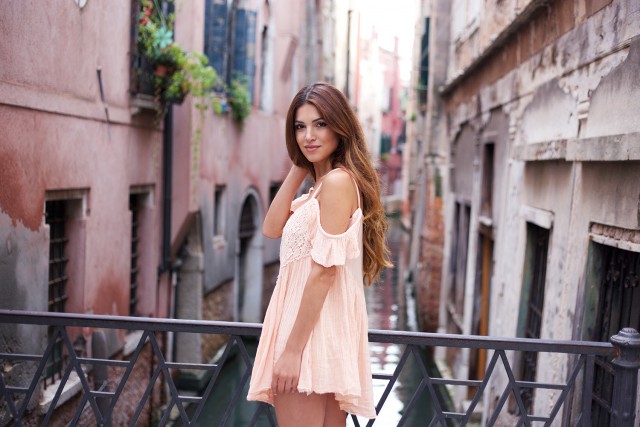 This peach crochet dress was perfect for the first day. I honestly wanted to wear nothing else than dresses the entire trip, since the weather in Amsterdam consists only out of rain, clouds, wind and fall temperatures. So I did wear only dresses the first three days of the trip, and then I decided to opt for shorts and a top the last day.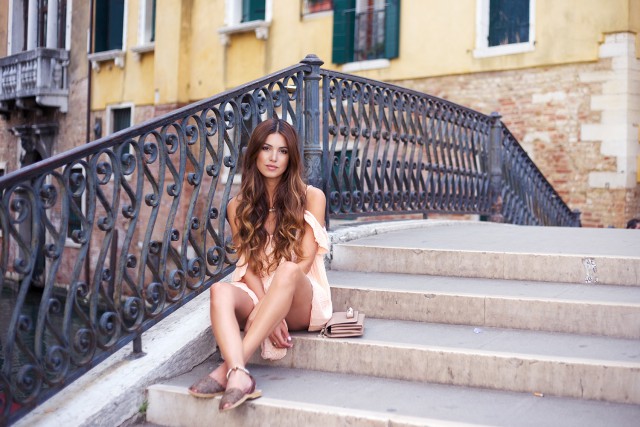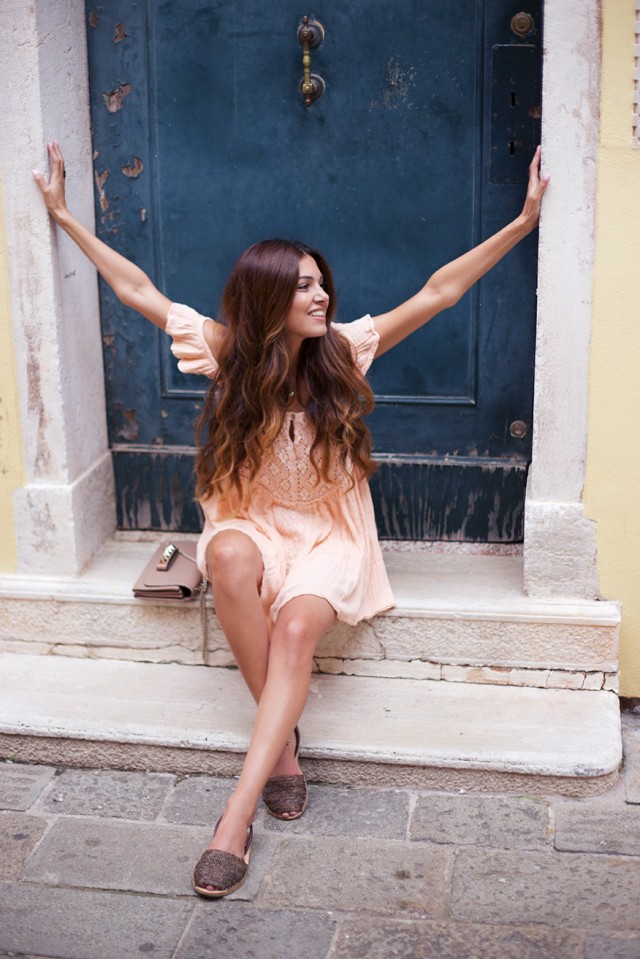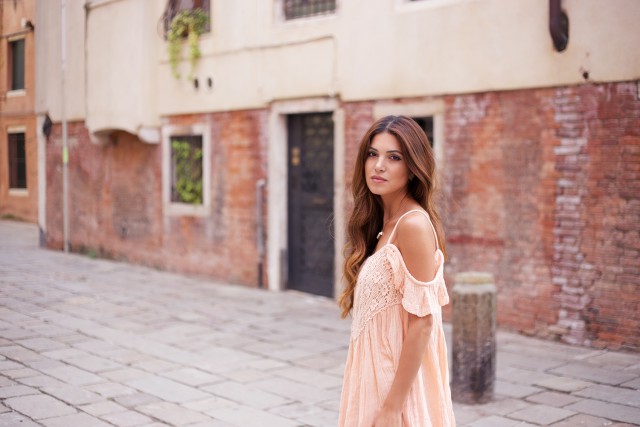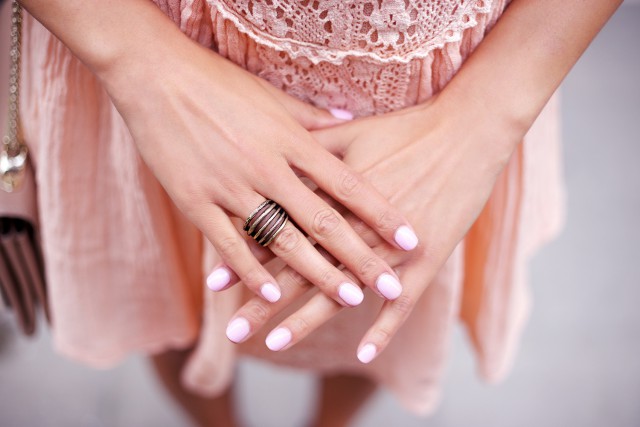 My favourite nail polish colour lately is this milky pink colour by OPI called 'Mod about you'. I probably worn white nail polish one too many times, but honestly I didn't really care. It just became my favourite summer colour. So for the record, I wear white during summer and black during winter. But as this milky pink colour was still a bit neutral and very matte, I figured it would be a nice one for a change.