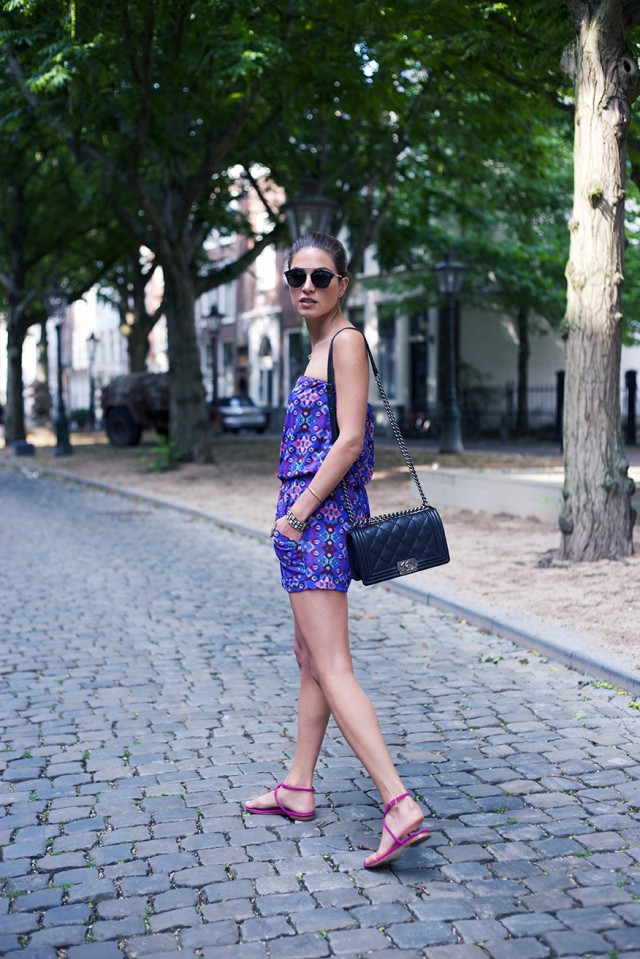 This blogpost is in collaboration with Bgo & me.
Good morning folks. I'm so incredibly happy it's Sunday as I find it so relaxing to organise and prepare myself for a new week to come. Today is all about going through a few e-mails, planning our next trip, and figuring out how everything can fit in the next week. Also I'm visiting my baby niece, although I probably shouldn't call her a baby anymore. A

Anyway, for today I wanted to share the ultimate must-have this summer, yes you guessed it: the jumpsuit. You guys have seen me in numerous jumpsuits and that's definitely for a reason. It's so incredibly fun to wear as it does so much for your body. First of all, it's super convenient, especially the one you see me wearing in the photos. It might sound a bit strange but it almost felt as if I wasn't wearing anything, it was that flowy and comfy! Next to that, it does something with your figure, it makes you look taller and slimmer as it's one print. This doesn't count though when your jumpsuit consist out of two parts. But most importantly I love love love the print of this particular jumpsuit. A so colourful, summer'ish, and so much fun. Just what summer calls for.

I matched the look to a pair of amazing sandals I couldn't resist to order (they're so darn cute), my Dior SoReal sunnies, and the Chanel Boy.
I was wearing
Bgo & me Jumpsuit
Dior So Real Sunglasses
Bgo & me Sandals
Chanel Boy bag