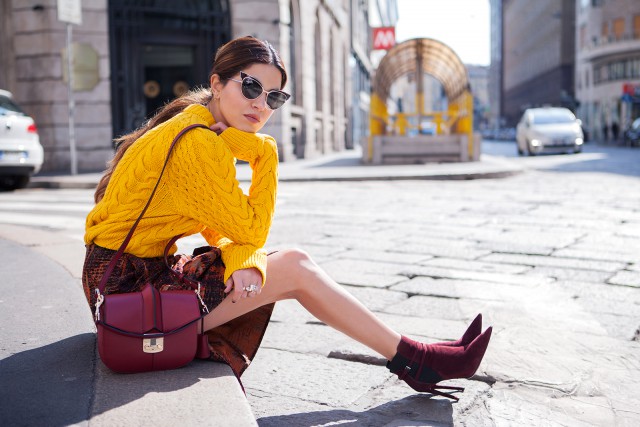 Greetings from Paris! It's the first time I'm feeling super energized after a day of travelling and I think the main reason for this is that we decided to travel by train from Amsterdam to Paris instead of by airplane. We realized that checking-in at the airport and grabbing a taxi from Charles de Gaulle (airport) to our hotel takes more time compared to travelling by train. I also realized how beneficial it is for my body to skip the plane whenever possible.

Lately, I started to notice that my body feels the affect of the airplane, since the air dries out my skin and my legs get swollen by it as well. Even though we travel a few times a month, I still don't feel totally comfortable in the airplane (You should see how I hold Maurits'hand every time during takeoffs and landings). I have to say we made a wise decision to go with the Thalys which only takes us 3 hours. So, now we're back at the Hotel Plaza Athénée, which is where we also stayed when we did our dream shoot with Dior at the Palace of Versailles. It's so beautiful and one of my favorite hotels in Paris, so you can imagine I'm really happy to be back here.
The look from this post is one that I wore during one of the lasts days in Milan. I started with one piece and decided I wanted to build my look around it. It all started with a skirt that is anything but simple. When I saw this Stella McCartney skirt I fell in love with it in an instant. It has this very contemporary feminine quality to it, with the structure, fit, and print, and I just loved the way it moved so effortlessly. It is intricate without being to complicated and really radiates this casual sophistication that is both romantic and edgy.

To make it a little more special, I paired it with this vibrant canary yellow sweater that really pops, but doesn't draw your attention away from the rustic shades of the skirt. To accessorize, I carried around my new Trussardi purse (such a lovely gift!), and wore a pair of cat eye framed sunglasses from Dsquared2, which I think are so fun and a little sultry. The color palette of this outfit has the perfect amount of brightness. Since my clothing options are usually based on my mood on that particular day, imagine how happy I was feeling that day.