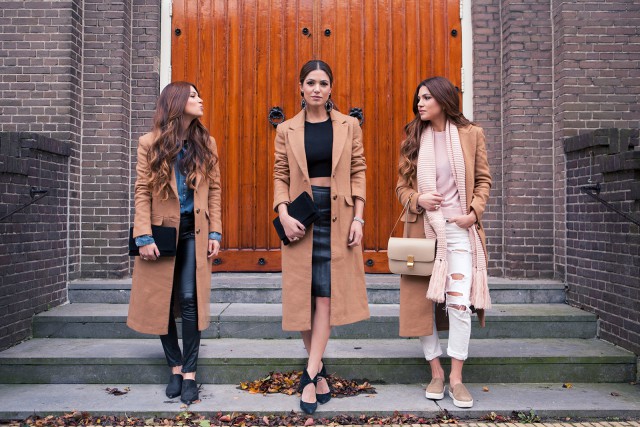 Yes yes yes, something I've been looking forward to announce. We're starting a new topic here on neginmirsalehi.com! I figured it's time for something fresh and new, and therefore I'm super excited to introduce you to our new subject; Every few weeks we will pick one must-have item or trend and put several style options into practice. I really enjoyed creating this post as it's something completely different from what we've done before. Also I've noticed that lots of you requested more style tips so we thought this would be such a nice way to do so. This time we're putting the camel coat in the limelight, styled in three ways. Are you ready?

This camel colored over knee coat is making a comeback every season, which is why it's becoming a proper must-have in every girl/woman's wardrobe. It keeps you warm as the winter weather is just around the corner, and it's easy to pair with almost every outfit because of its neutral fit and color. The camel coat is a pretty simple piece, but somehow it's a real eye catcher at the same time. The important aspects when it comes to finding the perfect camel coat are the fit and quality. Some of the most famous camel coats are by Max Mara (still on my wish list), but the one I'm showing here is great as well.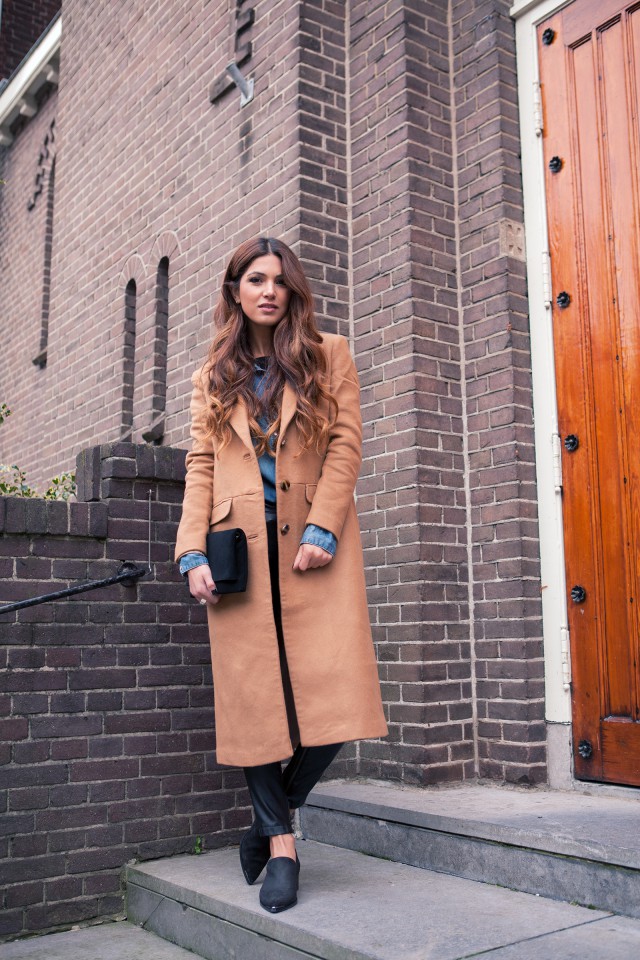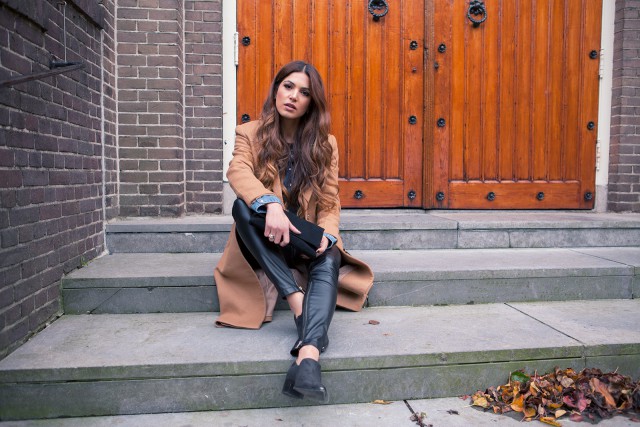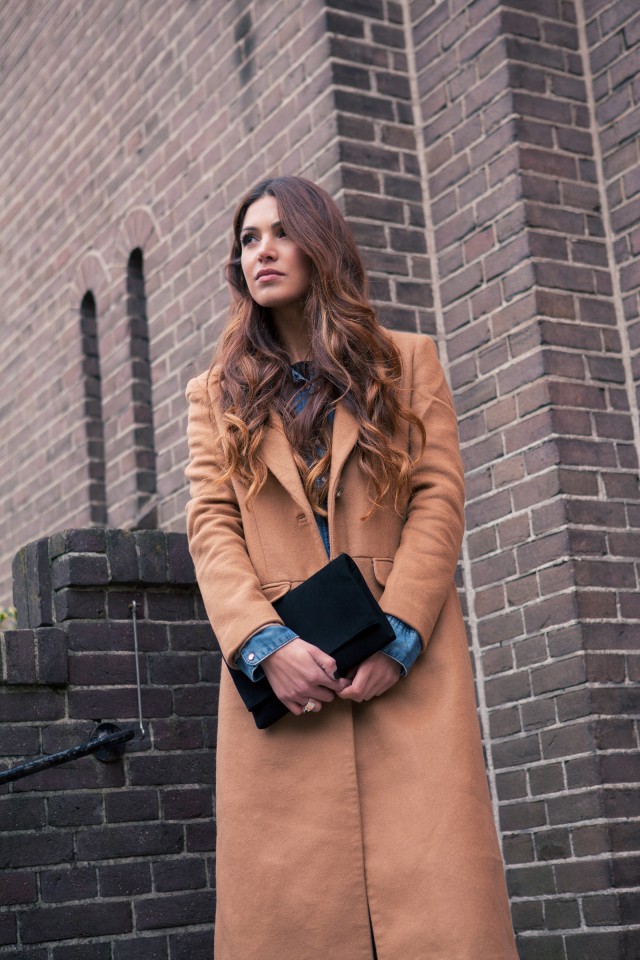 Denim + Leather
The first way to style this camel coat is pairing it with denim and leather, creating an edgy and sturdy feel. The coat really ties the look together while at the same time adds some contrast thanks to its soft fabric. This is such an easy-going look where it seems as if you've put more effort into your outfit than you actually did in reality. Yes, we're talking about those 'effortless chic' kind of looks, of which I'm a big fan of. Also when you scroll down, you'll see that the clutch I'm wearing is suitable for daytime as well as at night A
I was wearing
Midi Coat in Wool
Leather Skinny Pants - similar looking
Denim Shirt - similar looking
Acne Slip-On Loafer
The Brompton Clutch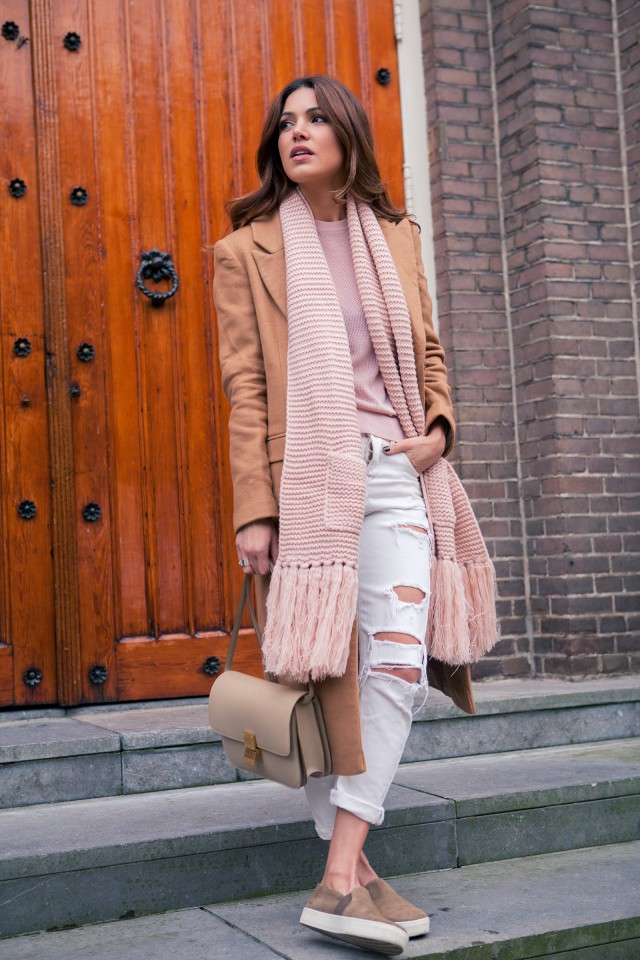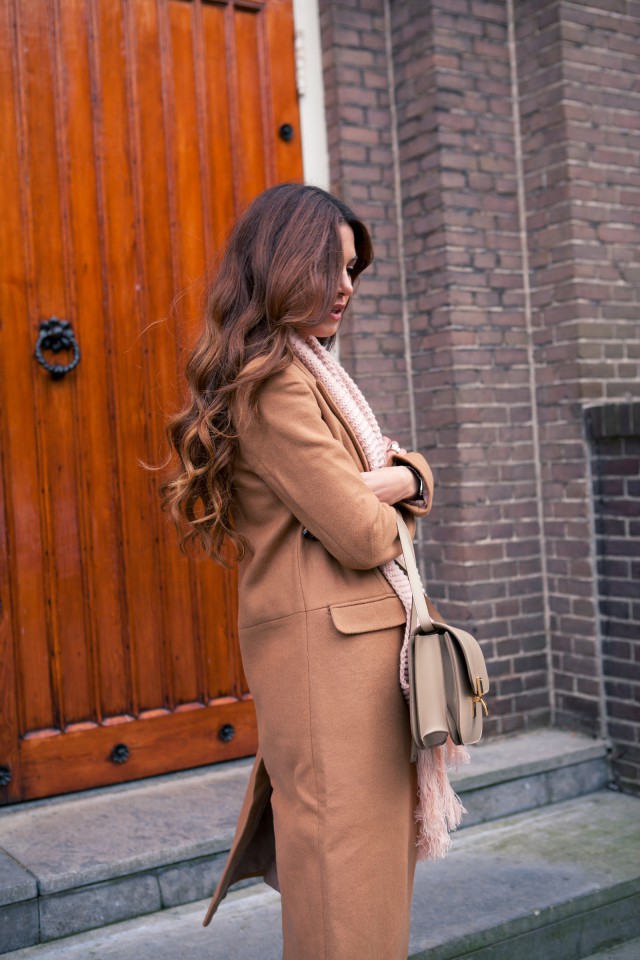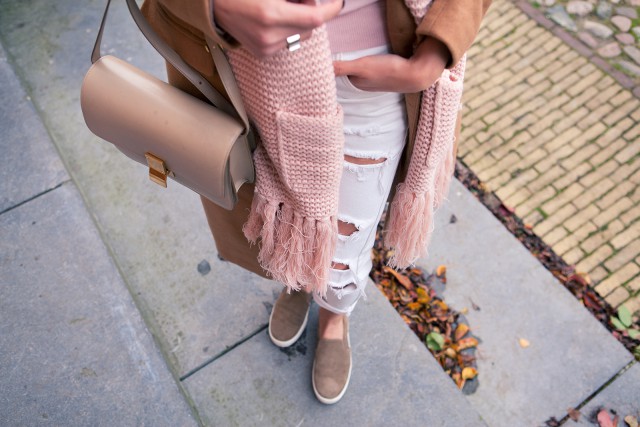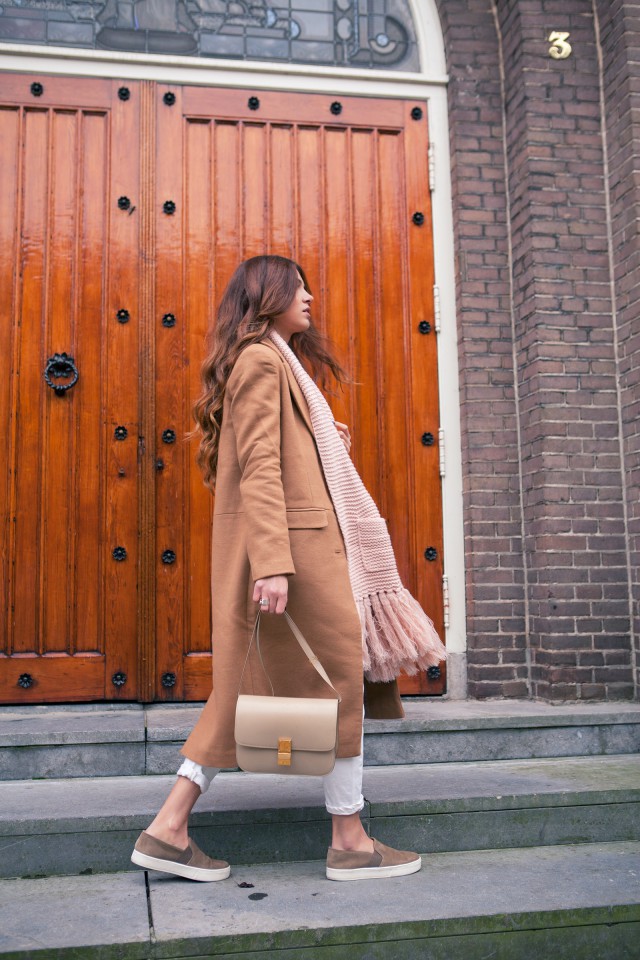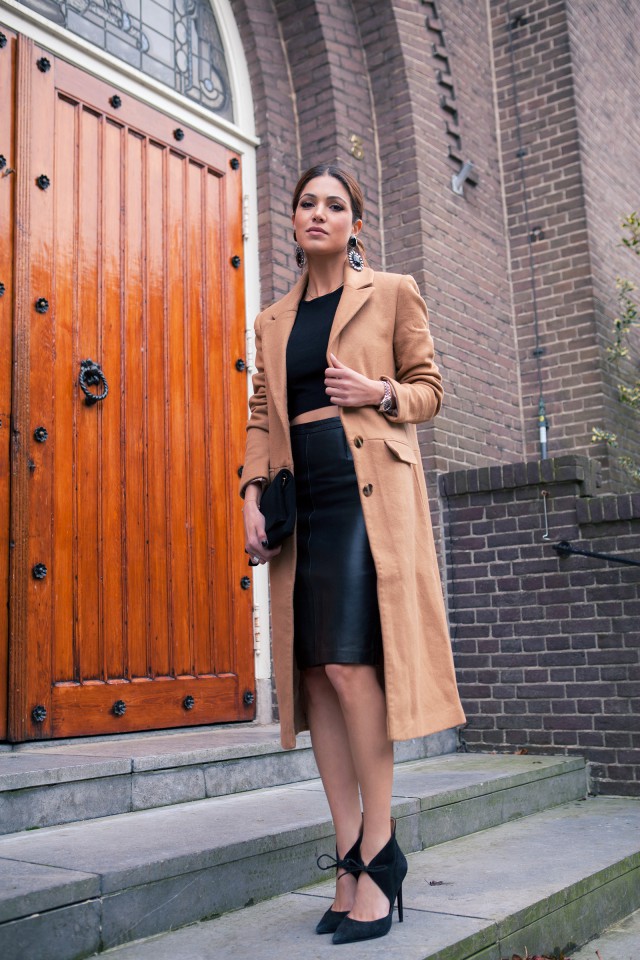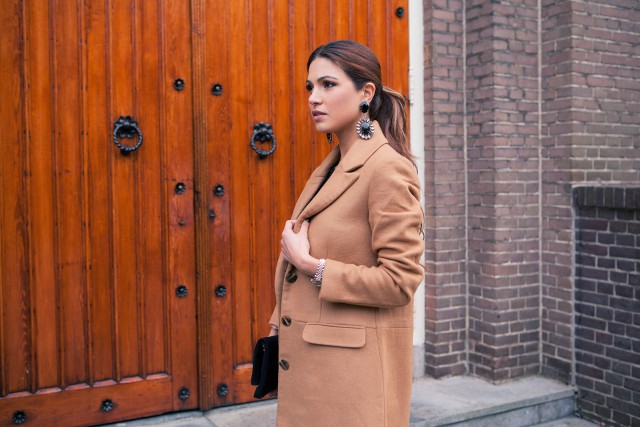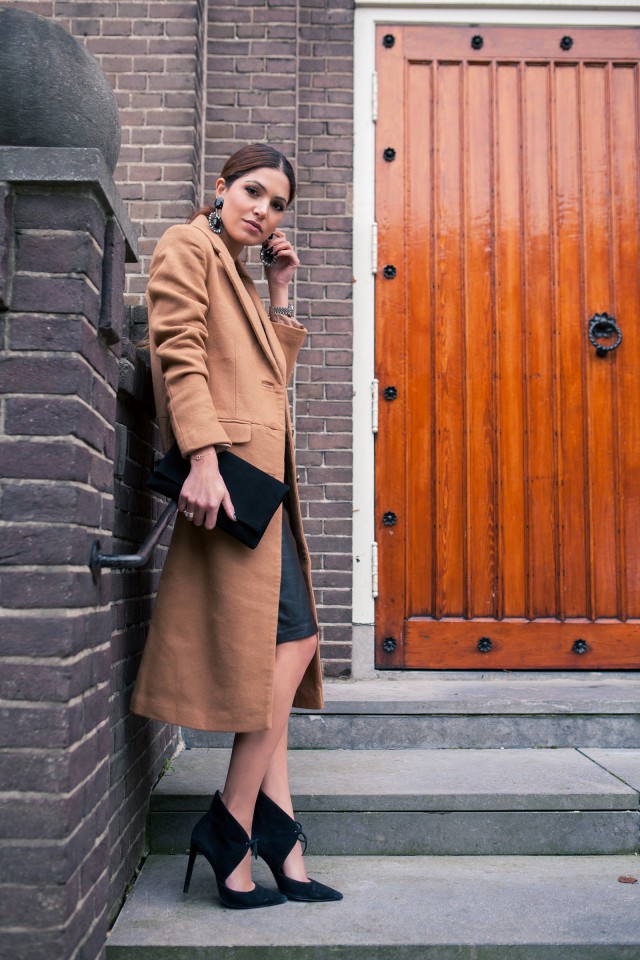 Chic for a night-time dinner
The last option: sophisticated and super feminine wearing a black leather pencil skirt, crop top and suede heels. The camel coat makes it possible to give a little sneak peak of the midriff, as I like to continue this in fall and winter as well. Also the length of the jacket works out perfectly as it gives such a classic touch. The statement earrings with black bold stones are the perfect addition to this look, don't you think?
I was wearing
Midi Coat in Wool
Leather Pencil Skirt - similar looking
Black Crop Top - similar looking
Zara Heels
Swarovski Fan Earrings - similar looking
The Brompton Clutch