It appears that in every season there's one color that catches my attention. I'm not talking about the basic black, gray, and nudes, since I'm obsessed with those no matter what season it is. I recall that last fall this specific color was burgundy. I probably don't have to state the obvious of which color has taken over this year right?

When the green color of the leaves disappear, the red pigments are able to make their appearance. During that process you often see the yellow/mustard color as well. I guess that's the reason that mustard became so present in my wardrobe. It feels like I'm blending in with the trees and leaves. Which is great since my favorite aspect of fall is the beautiful color palette that takes over the streets D

Last time I showed you guys a skirt in the exact same color and material. This of course is not a coincidence as the jumper (of today's post) and skirt make a co-ord. It's great to wear them together but I loved sharing these pieces separately in two completely different looks. The look that included the skirt was very chic and sophisticated, but in today's post I added a casual touch by matching it to leather trousers and adding some layers. I also opted for the Alexander Wang backpack to make it even more casual. Do you like the first look or second better?

Tonight we're going to Milan for four days which are going to be quite intensive as we have so many meetings planned. I'm very happy to return to the country that stole my heart during the last couple of months. Italy is our most visited country so far this year since we visited Milan (twice), Rome, and Venice. Speak to you tomorrow in Milan.
I was wearing
Co-ord Jumper
Boyfriend Shirt
Leather Skinny Pants
Slip-on Loafer
Geometric Ring
Gold-plated Watch
Alexander Wang Backpack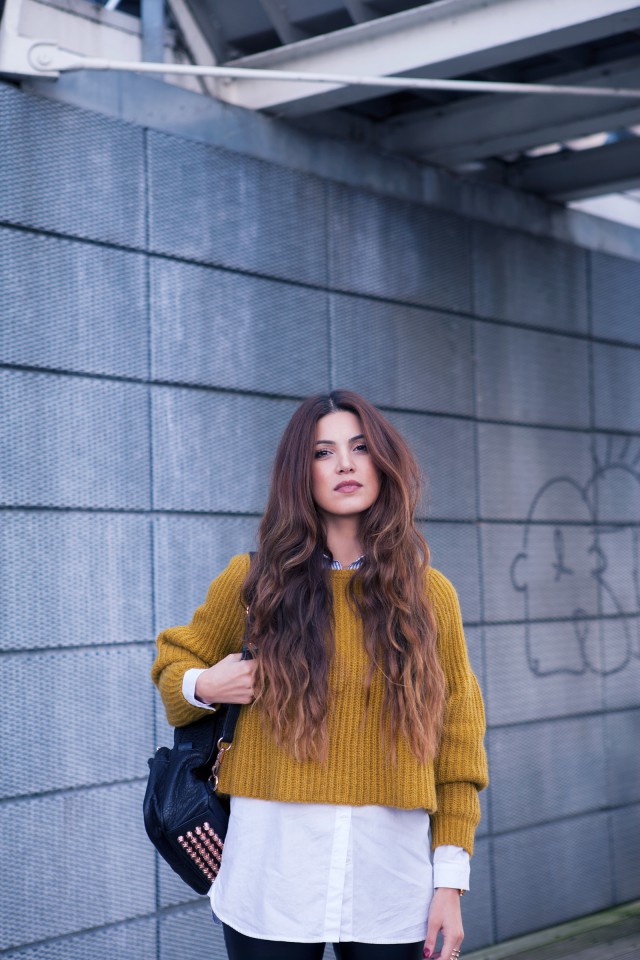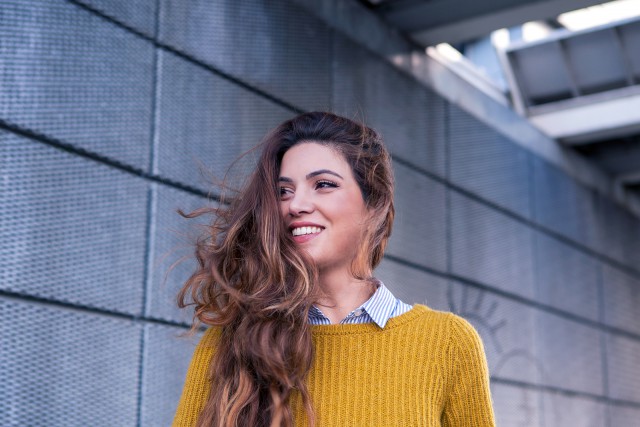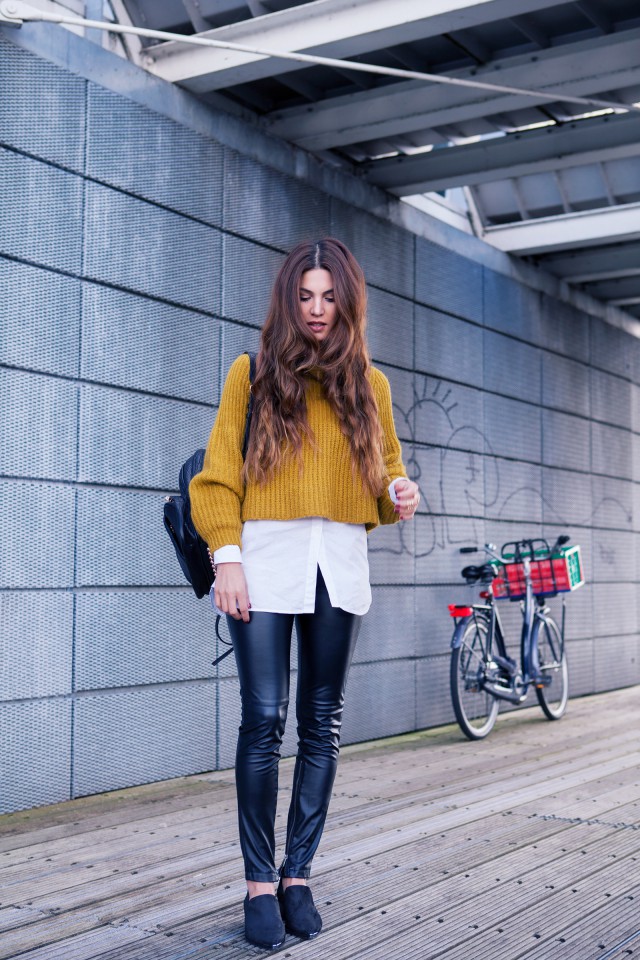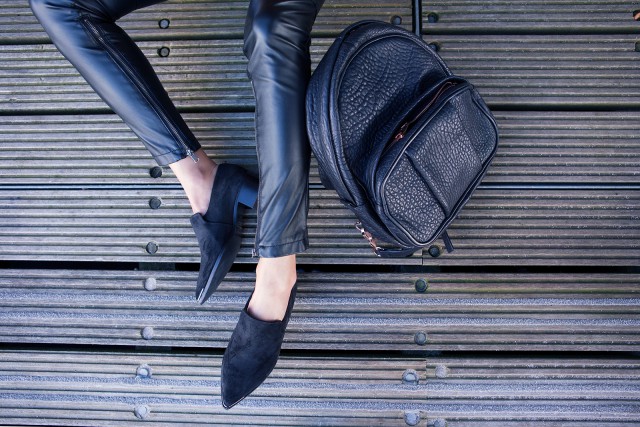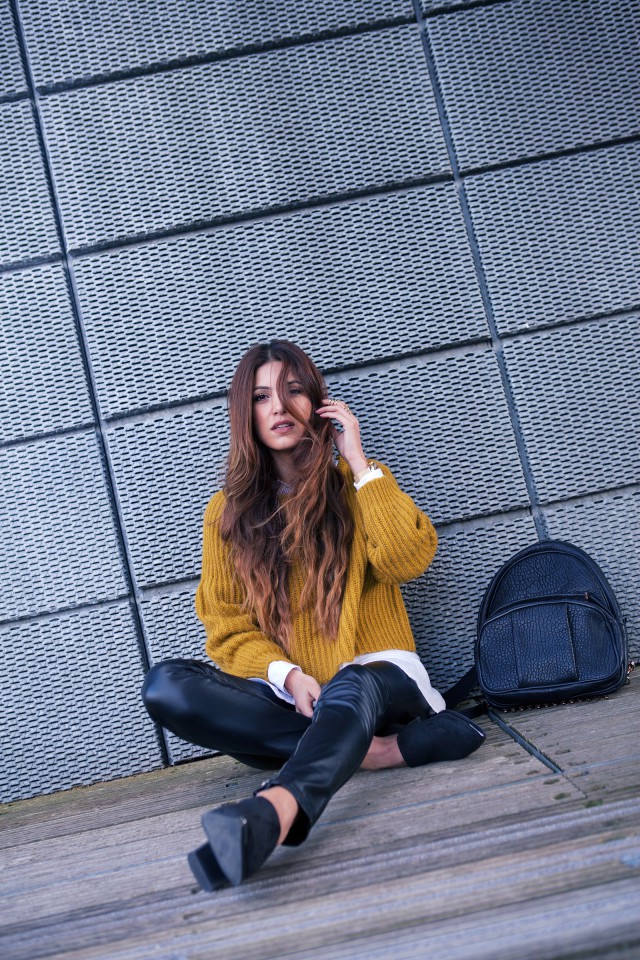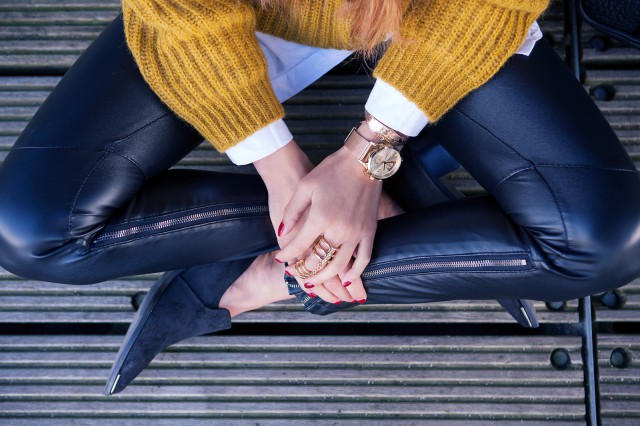 It appears that in every season there's one color that catches my attention