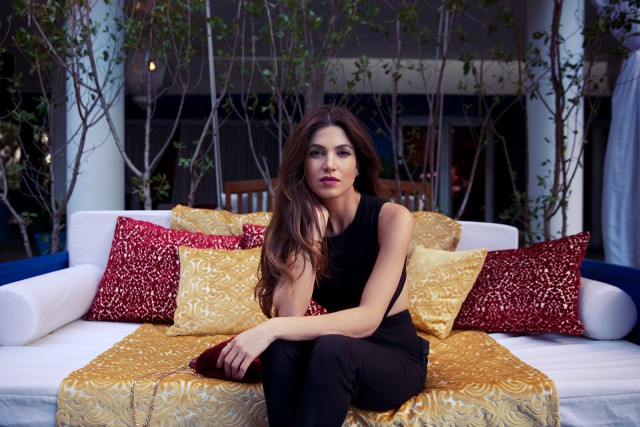 This blogpost is in collaboration with Monica Vinader.
During our stay in Miami at the Shore Club Hotel we captured a look that I really want to share with you. At their breathtaking garden I was playing around with some of my favorite jewelry pieces while wearing a black jumpsuit of which the back drew the attention. I wanted to keep the outfit serene, so that the jewelry would shine throughout this look. These jewelry pieces are from the British label Monica Vinader, a brand where it's all about individuality and the mix between fine jewelry and fashion. The pieces are really easy to personalize by stacking them up and styling the jewelry exactly the way I like it, which is different every time since it depends on my mood that day. Also for those who follow me around know how much I love the brand as I talked about it several times before.
One of the best features in my opinion is that Monica Vinader's collection features an engraving tool to make the jewelry even more personalized. This tool allows to add motifs and doodles to the pieces very easily, so I decided to engrave my name into the bracelet for example. It made the bracelet all the sudden so much more meaningful. You can also build your own necklaces online with the necklace builder tool, which I think is really nice if you want to add something really personal to your collection, or if you want to give a Christmas present to that special someone.

I paired my engraved bracelet with a pair of earrings and several rings. Sometimes I like to wear a single ring on every finger, but I enjoy stacking my rings up on one finger as well. I decided to fool around with the earrings by wearing both of them in the same ear, which gave an edgy, playful effect. I really adore how all of the jewelry pieces have such an effortless and minimal feel.
I was wearing
Black Jumpsuit
Skinny Short Earrings
Esencia Chain Bracelet
Riva Diamond Hoop Ring
Hammered Ring
Siren Band