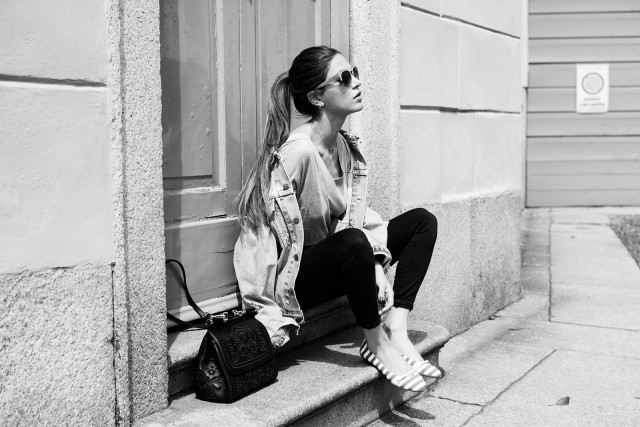 This blogpost is in collaboration with Salvatore Ferragamo.
I'm always happy to be back home in the Netherlands, but I'm not going to lie, I am really over this stormy weather! It makes it so difficult to shoot looks outside, but that just means we have to get creative, which is never a bad thing A It's also given us more time to work on our product line—maybe you guys followed along with the lab experiments we were doing on Snapchat? Recently, I've been loving that app a lot because I think it adds a more personal touch to everything in a way that Instagram doesn't. From the lab to our pleasurable Meet and Greet with the winner of the Grazia contest (which was a blast!), I really like being able to share everything with you guys. I hope you're liking it as much as I am! Make sure you keep checking it out because we have some great things coming up.
Next week we're off to Paris for some dress fittings with a few brands and then we're going to the Cannes Film Festival!!! Is this real life? It is going to be such a special experience because I've never walked a red carpet before, so right now I'm feeling a good mixture of nerves and excitement—hopefully I can just keep my composure when it's time to walk up that infamous carpet A But before the packing and craziness begins, let's go back to Milan—a place that never fails to inspire me and keeps me on my toes.
When I plan on spending my day wandering around my favorite city, my footwear has to suit the occasion. Walking around all day can put a lot of pressure on your feet, so deciding between heels or flats is sometimes an easy choice and what better choice is there than a timeless ballerina flat? What's great about them is that they can be paired with a wide range of outfits for almost any occasion—They're the epitome of casual chic. The shoe was actually made universally famous by the iconic Audrey Hepburn, while shooting Roman Holiday (1954), and ever since she wandered Italy's capital in her custom Salvatore Ferragamo ballet flats, they've never gone out of style. Though I wasn't in Rome, I got to explore another Italian city in my own classically pin striped Ferragamo's. The fit is perfect and they are so elegant in their simplicity—they really can be worn with anything. I paired mine up with a vintage Levi's jacket because I think the denim enhances the effortless sophistication of the outfit and complements the shoes nicely. I could wear this everyday! How do you wear your ballerina flats?