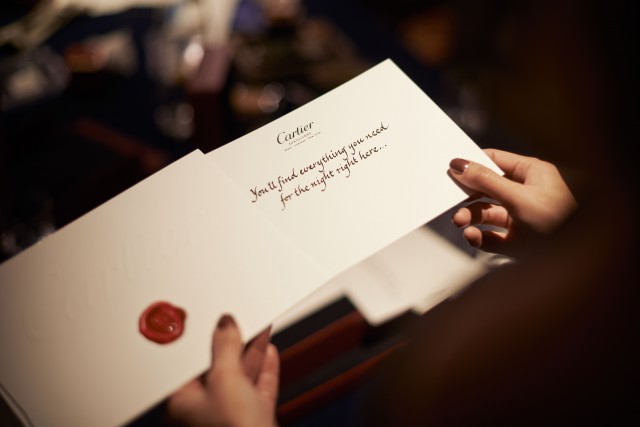 This blogpost is in collaboration with Cartier.
A few weeks ago I received an intriguing and very mysterious invitation from Cartier. Along with the invitation, in which I was invited to spend a special evening with Maurits, was the most exquisite bracelet. It was Juste un Clou, but more than just a nail. This white gold diamond encrusted bracelet inspired by a solid raw material is glamour in its purest form. This brilliant cut of diamonds is a statement piece unlike any other and perfect for the glittering holiday season.
I find that there is always a bit of mystery around the holiday season. This kind of looming enchantment that transports you to another world and makes you believe in magic, which is exactly how I felt when I put on this bracelet—it was pure fantasy. Like the lights on your Christmas tree, diamonds have a way of elevating a look, making it all shine a bit brighter and seamless tie everything together. They're bold and exude individual character while enriching all of life's moments.
Juste un Clou was just the right fit for my special evening out and I wouldn't want to spend it with anyone else. I was taken on a journey I'd never expected and hope that your holiday season is equally as charming, if not more so!